Location
720 28 St NE
720 28 Street Northeast
Calgary, AB T2A 6R3
Canada
Refund policy
Contact the organizer to request a refund.
Eventbrite's fee is nonrefundable.
It has never been more CRUCIAL that men put into action a new vision and ideal of what's possible for us all at this moment.
About this event
Dear Men,
Truly, men are at a crossroads... and we have a collective opportunity to empower men to be the best they can be. REAL Men is a collaborative of diverse men from all walks of life and ages who believe that "R.E.A.L." Men Represent:
Real Men Represent:
R - Respect - Respect For Yourself, Respect For Others.
E - Empathy - Seeing, Hearing, and Supporting The People You Love.
A - Authenticity – Showing Up Fully and With Authenticity
L - Leadership - Leading Yourself, Leading Others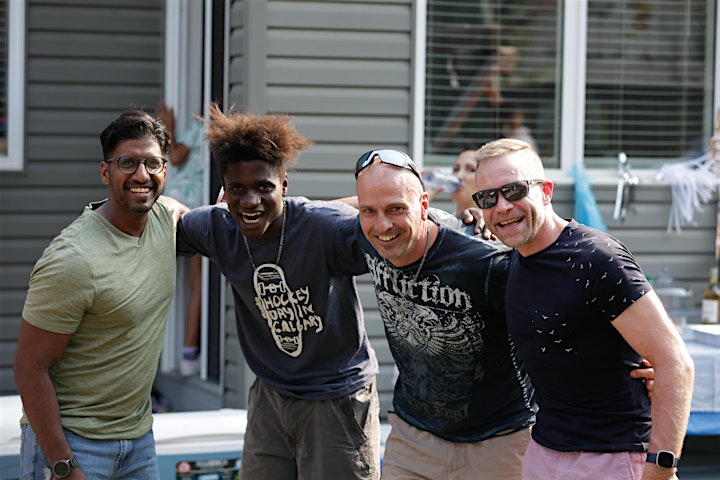 The REAL Men Breakfast is a way for men to come together in a safe space, and begin to move toward self-accountability and personal excellence. Please join us on June 18 at 9am, either in Calgary or Red Deer or Livestream Online, where we will hear from 3 amazing men who will be speaking:
Speaker 1: Akeem Haynes
Akeem is a 2x Olympian (2012 & 2016), an Olympic Bronze Medalist, Author and Motivational Speaker.
Originally from Jamaica, Akeem moved to Canada at the age of 8 with his mother in search of a different life. However, circumstances forced Akeem to grow up very quickly, early in his life he dealt with violence, poverty and stages of homelessness.
Down but never out Akeem's resilient attitude, unyielding faith and disciplined focus helped him find hope in the struggles that he was facing. Akeem now travels the world sharing his story of perseverance, leadership and resiliency with Corporate Organizations, Schools/Universities, Entrepreneurs and Athletes in order to help them overcome their toughest battles.
Speaker 2: Roy Mitton
Roy is Co-Founder of Your Thriving Family and Masquerade Ministries.
For over a decade, Roy has been on the frontline helping families and individuals get from where they are to where they want to be. Roy is known for his passion and unwavering support, and is a Certified Flourishing Life Coach, authority in Domestic Abuse Intervention (DAIP Certified), and a Licensed Minister.
Along with his wife, Tiffany, Roy founded Masquerade Ministries and Your Thriving Family in 2009, which are organizations committed to creating thriving families, couples and individuals through healthy relationships.
Roy runs multiple group coaching experiences: Beyond Belief, Peacemakers, Free to Be Me, and Overcomers. These are transformational communities that are focused on going beyond limiting beliefs, developing the skills and mindsets that create limitless possibilities to flourish.
Roy has a unique approach that positively impacts those he helps. His skills, coupled with overcoming such life struggles as family abuse and life experience transformation, make Roy an invaluable asset to be on your team.
Roy currently calls Red Deer, Alberta, his home and lives with Tiffany and their two children.
Keynote Speaker: Jack Toth
Jack Toth is founder of Impact Society and developer of Heroes programs. Impact Society a Canadian Charitable Society, focused on giving youth and those who influence them, the tools to live resilient and flourishing lives. Since it's inception in 1994, over 250,000 thousand youth and adults have participated in Impact Society programs.
Jack has been received numerous awards on a local and national level for his contribution to mental and emotional health, both in youth and communities. He has an ability to inspire audiences of a wide variety of ages and backgrounds, to recognize that they are created with strengths and purpose, which lead to powerful personal and community impact.
Jack is especially passionate empowering men to develop confidence, character, integrity, and purpose resulting in men who are family and community leaders, equipping upcoming generations to achieve the purpose they are designed and created for.
Please register today.
In-person (2 locations) and Livestream Online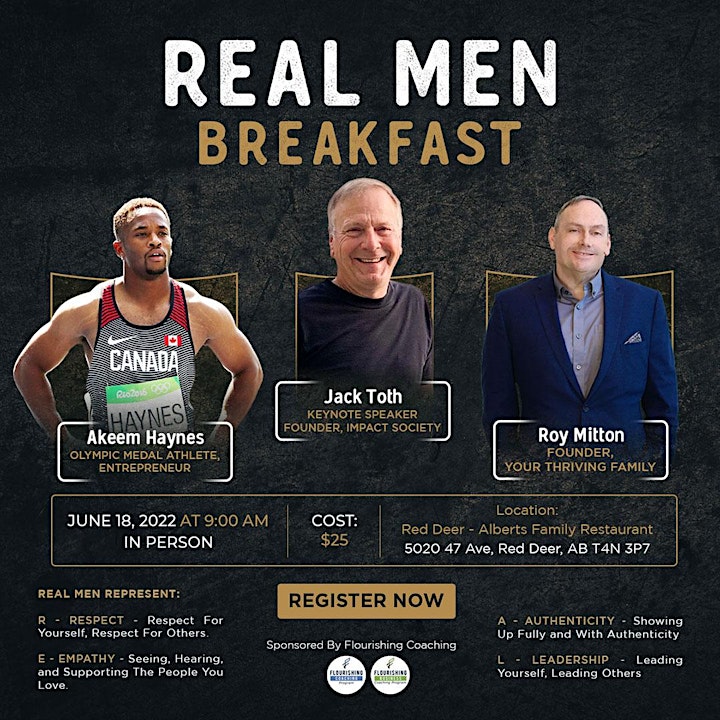 For all ages (Boys and Men)
No childcare
Parking available