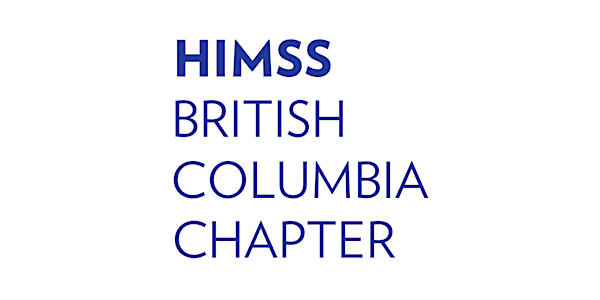 Real-Time Virtual Supports: How on-demand clinical help became a click away
Refund policy
Contact the organizer to request a refund.
Eventbrite's fee is nonrefundable.
Sales Have Ended
Ticket sales have ended
Ticket sales for this event are now closed.
RTVS pathways are a family of virtually enabled services dedicated to improving equity of access to high quality health care.
About this event
The Real-Time Virtual Support (RTVS) pathways are a family of virtually enabled services dedicated to improving equity of access to high quality health care for rural, remote, First Nation communities across British Columbia. RTVS achieves its mission through multiple ways: Peer-to-Peer Pathways (RUDi, CHARLiE, MaBAL); Patient-facing Pathways: First Nations Virtual Care (FNvDoD and FNSUP); and Patient-facing Pathway (HEiDi).
With technology as a critical enabler, these pathways are built on strong partnerships across the province and centred around relationships based in cultural safety and humility.
Join us on March 31st from 4 – 5:30 PM for a facilitated rapid-fire session led by Dr. Alan Ruddiman (Doctors of BC past-president and rural generalist physician) with clinical and executive program partners Megan Hunt (First Nations Health Authority), Dr. John Pawlovich (Rural Coordination Centre of BC) and Dr. Kendall Ho (BC Emergency Health Network).
Learn more about these unique virtual care programs, the impact they've had on healthcare delivery and outcomes in BC, and key lessons learned about successful collaboration across sectors, disciplines and jurisdictions.
Featured Presenters
Dr. Alan Ruddiman is an internationally trained rural generalist physician and recent past-president of Doctors of BC. A founding member of the Society of Rural Physicians of Canada in 1992, Alan was recognized as an inaugural recipient of the Fellowship in Rural & Remote Medicine in 2009. The bulk of Alan's professional career has been dedicated to his work as a full-service rural generalist physician. In 2007 he was appointed by the Association to serve on the provincial Joint Standing Committee on Rural Issues. The Doctors of BC board appointed Alan as Co-Chair of this committee in August 2014, and he embraces this opportunity. As a passionate advocate on behalf of all BC's physicians and more broadly on behalf of rural physicians nationally, he is a recognized physician leader, a healthcare strategist, and a strong advocate in the Canadian health care system. He was elected by his provincial peers to assume the presidency of Doctors of BC in June 2016, and in March 2018 he was appointed to the board of directors of BC's Institute for Health System Transformation and Sustainability (IHSTS).
Megan Hunt is the Acting Executive Director of Primary Care & eHealth for the First Nations Health Authority (FNHA). Megan resides in northern BC in the Carrier and Sekani territory on the traditional lands of the Lheidli T'enneh people. She began her journey with FNHA in 2014 and has held a few key roles, Director of eHealth leading the First Nations Telehealth Expansion Project as well as Regional Director for the Northern Region. As the Acting Executive Director of Primary Care and eHealth Megan is responsible for the strategic leadership to operationalize fully aligned and integrated primary health care and eHealth initiatives such as the First Nations Primary Care Initiative, which seeks to implement 15 First Nations Led primary care centre's throughout British Columbia. Megan has strategic and operational leadership of the First Nations Virtual Substance Use and Psychiatry Service (FNVSUPS), the First Nations Virtual Doctor of the Day Programs (FNVDODS) advancing culturally safe, quality health and wellness services closer to home with First Nations people and their family members. Megan also provided the strategic leadership for the implementation of the FNHA Pan Provincial EMR. Megan brings extensive experience in strategic leadership and in working with First Nations Communities.
Dr. John Pawlovich is a Clinical Professor and the Chair in Rural Health at the University of British Columbia (UBC) and acts as the Director of the Rural Education Action Plan, Medical Director for Carrier Sekani Family Services, and the Virtual Health Lead for the Rural Coordination Centre of BC. John draws on his rural healthcare experience in these roles to innovate services and supports in remote, rural and Indigenous communities to better address inequities in the healthcare system.
Dr. Kendall Ho is an emergency medical specialist, a professor in the UBC Faculty of Medicine Department of Emergency Medicine, and leads the Digital Emergency Medicine Unit. He is the medical director of Healthlink BC physician program. He conducts digital health research in home health monitoring, data analytics, virtual care, and raising digital health literacy. He is a member of the BC Digital Health Clinical leadership committee, Health Canada Scientific Advisory Committee on Digital Health Technologies, National Research Council Medical Devices Research Advisory Council to support policy innovations in digital health. He chairs the Canadian Association of Emergency Medicine Digital Emergency Medicine Committee, and is a member of the Canadian Virtual Care Task Force, the International Medical Informatics Association Telehealth Working Group, and the International Federation of Emergency Medicine Novel and Advanced Technologies Special Interest Group. Dr. Ho's digital health work has been recognized with provincial and national awards.
Student Tickets & Professional Scholarships
BCHIMSS wants all interoperability enthusiasts in our community to have the opportunity to access the valuable industry and role knowledge at this event, and we recognize that (especially during the pandemic) the membership fee or non-member ticket price may not fit every budget. We've added a student ticket for this event at a pay-what-you-can rate for our student community, and we're pleased to offer several available scholarships for BC industry professionals who cannot accomodate the non-member ticket or membership price in their current budget. Scholarships will cover 100% of the non-member price of the event. Email us at britishcolumbia.info@himsschapter.org if you would like to request a scholarship for this event - no questions asked, no justification needed.
Sponsored by: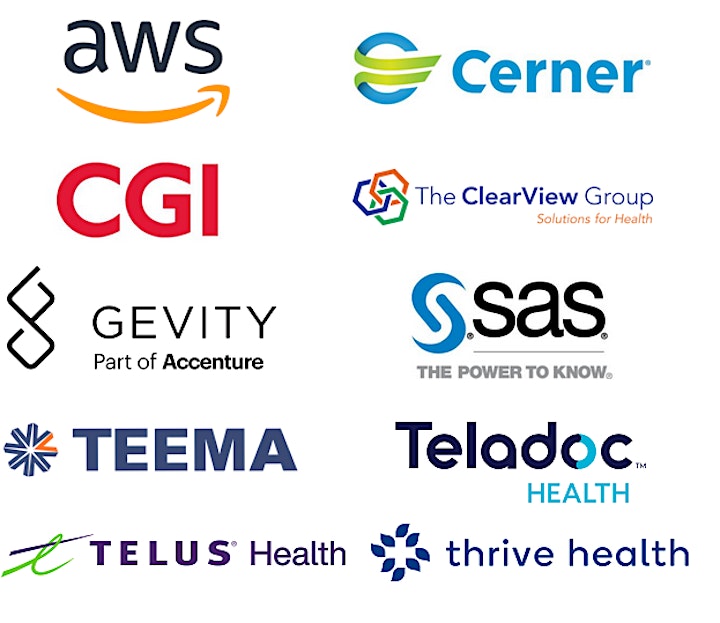 Do you have an event credit on your account with BCHIMPS from the cancelled Spring 2020 conference?
We'd be happy to apply this towards the price of the event for you! Please contact us at britishcolumbia.info@himsschapter.org before registering.