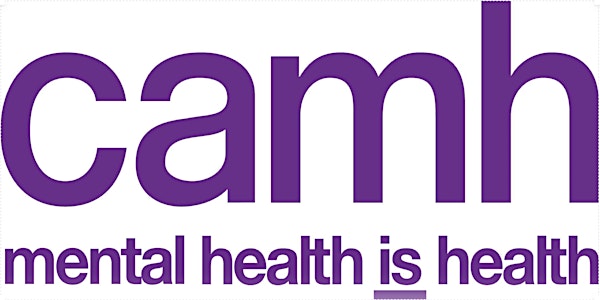 Realities of Psychosis : Lived and Clinical Perspectives
The Realities of Psychosis: Lived and Clinical Perspectives
About this event
We are excited to be hosting this virtual event on May 24th, 2022, in recognition of Global Schizophrenia and Psychosis Day at 11:30AM -1:00PM. 
Our panel discussion will include a mix of lived and clinical perspectives, highlighting the realities of schizophrenia and psychosis, pathways of recovery, and strategies for supporting a loved one. 
Our Presenters:
Nicole Kozloff MD, SM, FRCPC (she/her) is a psychiatrist and clinician-scientist and the Associate Director of the Slaight Family Centre for Youth in Transition at the Centre for Addiction and Mental Health. The Slaight Centre is the first centre in Canada dedicated to understanding and treating severe mental illness in young people, and offers early psychosis intervention and clinical high risk services. She is an Assistant Professor in the Department of Psychiatry and the Institute for Health Policy, Management and Evaluation at the University of Toronto.
Moshe Sakal (he/him) had his first experience with psychosis in 2009 that was centered around spiritual confusion and stress. Thanks to the support around him he was able to find clarity, direction, and his calling in peer support and advocacy. He previously worked as a peer support worker at the Slaight Centre for Early Intervention Service at CAMH and is currently a peer coach helping organizations develop peer support programs and train peer supporters. For fun he enjoys photography, dance, and learning languages.
Natalie Yiu, OT Reg.(Ont.) (she/her) worked with young people who experienced their first episodes of psychosis on their recovery through vocational support, social networks, creativity and community participation at the L.E.A.R.N. clinic at CAMH for 5+ years. She firmly believes that recovery is possible and is passionate about co-designing group treatments and empowering peer-led initiatives.