Realizing the Power of FHIR: An Overview of SMART on FHIR and CDS Hooks
Sales Have Ended
Ticket sales have ended
Ticket sales for this event are now closed.
Event Information
Refund policy
Contact the organizer to request a refund.
Eventbrite's fee is nonrefundable.
Sales Have Ended
Ticket sales have ended
Ticket sales for this event are now closed.
Learn how HL7 FHIR (Fast Healthcare Interoperability Resources), SMART on FHIR, and CDS hooks are igniting interoperability projects in BC.
About this event
Are you familiar with HL7 FHIR, a healthcare interoperability standard developed by Health Level 7 International to help solve some of the long-running challenges in healthcare information exchange? FHIR has quickly become a "hot topic" for Health I.T. and Informatics professionals across the globe as it continues to gain significant momentum, with widespread use in the U.S. and a rapidly growing presence in Canada! This event is a fantastic opportunity for interoperability professionals working with FHIR to explore the special topics of SMART on FHIR and CDS hooks, and for anyone who has yet to encounter FHIR on a project to develop a baseline knowledge and understanding of this standard and why it is becoming the key to future interoperability projects in B.C.
Join us from 4-5pm PT on Thursday, June 3rd, to learn more about FHIR implementation and the substantial benefits that it can offer the B.C. health system, vendors, provincial stakeholders, and developers/technical implementers. This event will start with a short overview on FHIR itself to provide some context for those who may be unfamiliar with it, followed by a discussion of SMART on FHIR and CDS hooks. No specific prior experience with FHIR is required to attend, however we strongly recommend a basic understanding of general health information standards and underlying concepts as a prerequisite to get the most out of this session.
This discussion will be led by FHIR expert Lloyd McKenzie, a Senior Consultant at Gevity Consulting Inc. Lloyd has been a key part of the FHIR project since 2011 and is an information architect with globally recognized expertise in healthcare data modeling and design. He is a co-chair of the FHIR Management Group and the FHIR Infrastructure work groups. In addition to his work with FHIR, he has a deep background in HL7 version 3, v2 and CDA.
Student Tickets & Professional Scholarships
BCHIMSS wants all interoperability enthusiasts in our community to have the opportunity to access the valuable industry and role knowledge at this event, and we recognize that (especially during the pandemic) the membership fee or non-member ticket price may not fit every budget. We've added a student ticket for this event at a pay-what-you-can rate for our student community, and we're pleased to offer several available scholarships for BC industry professionals who cannot accomodate the non-member ticket or membership price in their current budget. Scholarships will cover 100% of the non-member price of the event. Email us at britishcolumbia.info@himsschapter.org if you would like to request a scholarship for this event - no questions asked, no justification needed.
Sponsored by: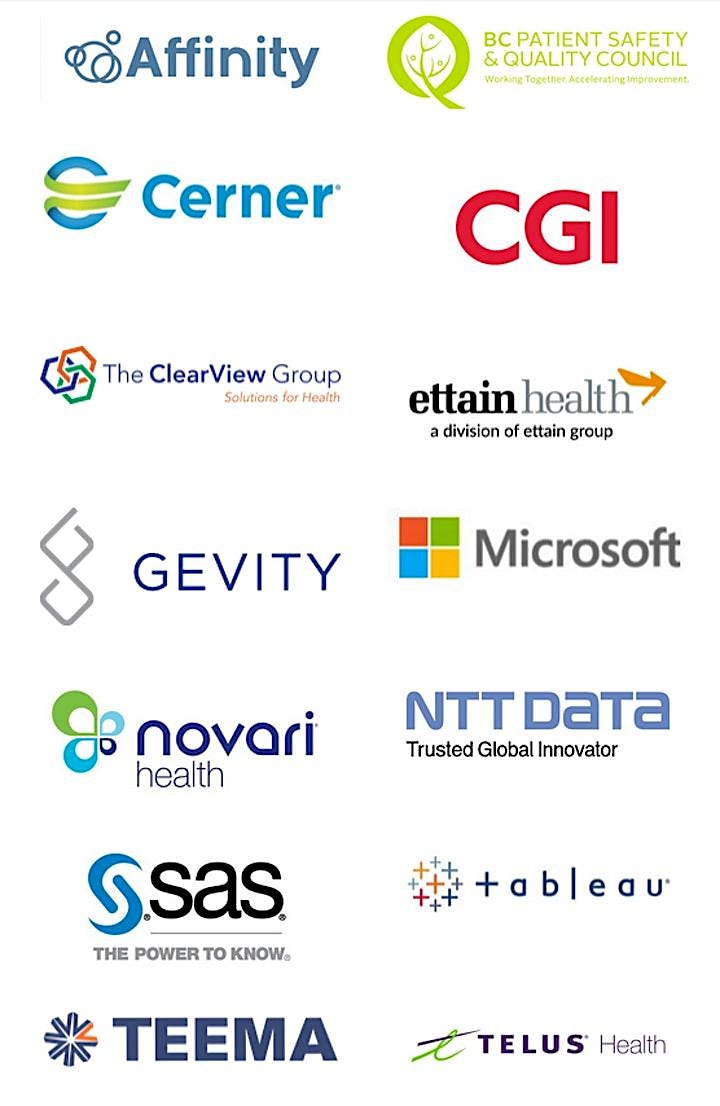 Do you have an event credit on your account with BCHIMPS from the cancelled Spring 2020 conference?
We'd be happy to apply this towards the price of the event for you! Please contact us at britishcolumbia.info@himsschapter.org before registering.
Date and time
Location
Refund policy
Contact the organizer to request a refund.
Eventbrite's fee is nonrefundable.
Organizer of Realizing the Power of FHIR: An Overview of SMART on FHIR and CDS Hooks
We are the British Columbia chapter of the Healthcare Information and Management Systems Society, Inc. (HIMSS), a global advisor and thought leader supporting the transformation of the health ecosystem through information and technology. As a mission-driven non-profit, HIMSS offers a unique depth and breadth of expertise in health innovation, public policy, workforce development, research and analytics to advise global leaders, stakeholders and influencers on best practices in health information and technology. Through our innovation engine, HIMSS delivers key insights, education and engaging events to healthcare providers, governments and market suppliers, ensuring they have the right information at the point of decision.
Formerly known as the non-profit BC Health Information Management Professionals Society (BCHIMPS), we have a nearly 20-year history of delivering BC healthcare technology and healthcare information management professionals with engaging, informative, and fun events. If you are interested in digital health in BC and Canada, we hope that you'll join us for our virtual events series as we explore healthcare technology innovations, trending topics, and learning opportunities!
A HIMSS chapter-only membership is only $39 USD, and offers free admission to many of our virtual seminars and the opportunity to attend some exclusive member-only events with special guest speakers. For more information, please visit: https://www.himss.org/membership-types/individual