Description
REAP is proud to host its 6th annual Food For Thought event to celebrate local, sustainable food & farmers!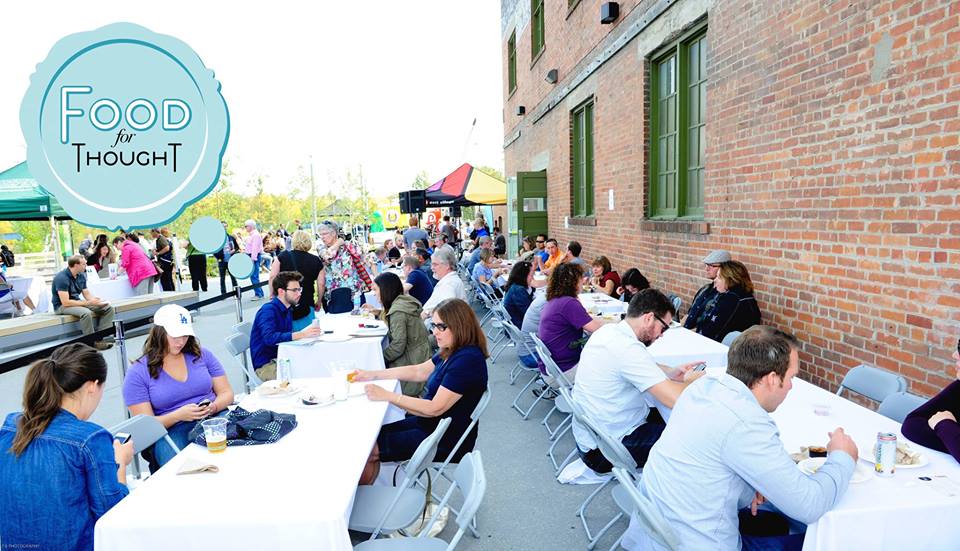 This harvest celebration brings together citizens, producers, retailers and chefs for a fun afternoon of food sampling, live music, learning and conversation.

Taste the local difference at a variety of food and beverage sampling stations and learn directly from chefs and farmers about why local food and sustainable growing practices make a difference!

Our theme this year emphasizes thought. In partnership with NeuroTrition, we'll be showcasing local, organic ingredients that improve brain function. Learn through two live cooking demonstrations - with neuro-scientist/nutritionist Orsha Magyar - how even comfort foods can be good for you when they are made with local, certified organic ingredients from Highwood Crossing, Poplar Bluff Organics, Top of the Mountain Beef and Winter's Turkeys!
1:45-2:15 pm Orsha & Chef Kelsey from NeuroTrition serving shepard's pie

2:45-3:15 pm Orsha & Executive Chef Jan Hansen from Hotel Arts serving turkey carrot bolognese pasta with beets


This is a family-friendly event so bring along your young locavores in training. Kids aged 3-12 will enjoy activities that get them familiar and comfortable with nutritious, whole foods! Bundles of Energy will teach children to make tropical muesli parfaits or fruit dip and sliced fruit, using specialized kid's tools so they can experience cutting the fruits and making the healthy treats with their own hands. Liliana's Ecorations and Little Hippies will lead kids through craft projects. At Poppy Innovations' station kids will get to make their own chia smoothie using a pedal powered blender! And Roselyn Elford from Roses 'N' Such will get kids planting sunflower seeds in a take-away container so that they can grow their own sprouts to eat.

Buskers from Calgary Farmer's Market will provide dynamic, family-friendly entertainment throughout the afternoon. Enjoy performances by Gen Mae, NewLaw, and Hans & Blonde Betty.

Your admission includes delicious local food and beverages from:
Your admission includes delicious local food and beverages from: - See more at: http://www.reapcalgary.com/foodforthought5#sthash.c0H4bdW0.dpuf
And engaging displays from these community partners:
*Please note*: Advance ticket sales close at 12:00 pm on Saturday, September 26th and all sales are final. Tickets purchased at the door on September 27th will increase to $41 for adults. 25% Calgary Dollars will be accepted at the door only.

This event is part of National Organic Week (September 19-27, 2015) and is Bullfrogpowered with 100% green electricity.