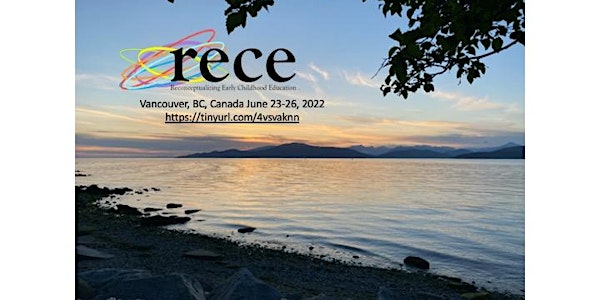 RECE Conference 2022: Reimagining pedagogies in transformational times
Location
The University of British Columbia
6455 Ponderosa
Vancouver, BC V6T 1Z4
Canada
Being together in/with place: Reimagining pedagogies in transformational times.
About this event
Being together in/with place: Reimagining pedagogies in transformational times.
Conference location: University of British Columbia AND Virtually on Zoom
Vancouver, British Columbia, Canada
Dates: June 23-26, 2022
In the midst of and in attunement to ongoing crises around the world, the 2022 Conference will offer members of the RECE community and their allies the opportunity to come together to reaffirm their sense of community, agency, creativity and commitment to co-creating a more livable, equitable, just, caring and welcoming world for children, families and early childhood educators around the globe.
The conference takes the theme of place as a multilayered relational construct that can help us open up, hold, and sustain generative conversations across disciplines and from our different locations.
Host Chairs: Iris Berger and Mari Pighini Host Committee: Lori Huston, Laurie Kocher and Aurea Vericat Program Chairs: Rachel Langford and Sonja Arndt
The conference program will be shared at a later date.
All times are Pacific Time Zone.
*Registration will be undertaken by the Vancouver Reggio Consortium. Registration fees will be shown in Canadian currency (CDN dollars).
Attendance-in-person registration will include morning coffee, daily lunches, final conference dinner, opportunities to participate in local tours, and additional special programming.
*Scroll down to bottom of page for information about a special, pre-conference writing workshop.
Please be aware: Proof of Covid vaccination is required to access all university venues. Masks may be required.
Accommodations may be booked on UBC's campus at a special conference rate: Go to this link for details. https://tinyurl.com/25kh876t
For pre & post conference dates, please call reservations at T (604) 822-1000 | TF 1-888-822-1030 or email reservations@housing.ubc.ca
Here's the link to a tourism-produced video that gives a good glimpse at the city of Vancouver. https://www.youtube.com/watch?v=4Yrne0UhRRg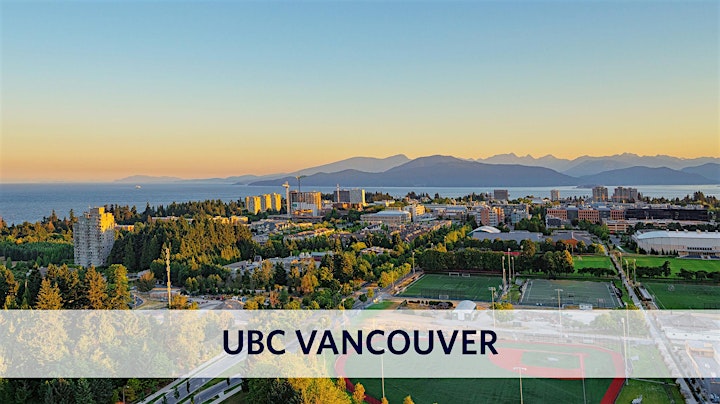 Pre-conference Writing Workshop with Distinguished RECE Members
Join a writing workshop with RECE Bloch Life Achievement Recipients, Gail Boldt and Jonathan Silin on Thursday, June 23rd.
Jonathan and Gail have established reputations for vivid and compelling scholarly writing, which brings their personal and professional lives together with intellectual rigor and accessible theory. It also gets published. In this free, pre-conference 3-hour workshop, Gail and Jonathan will invite participants to explore how to make their own writing irresistible to (some) editors and reviewers.
The seminar is open to anyone who is registered for the conference and is limited to a maximum of 12 participants on a first come/first served basis.
Please submit a request to participate no later than Monday, May 23 to jsilin@optonline.net and gmb15@psu.edu. Include your name, affiliation, title of the paper you would like to submit for feedback, and a 100 word abstract. We also need to know whether you will participate in person or online.