Supercrawl Presents Reclaiming Hamilton Author Panel (Matinee)
About this Event
A virtual conference featuring contributors from the new anthology Reclaiming Hamilton: Essays from the New Ambitious City (Wolsak & Wynn).
Please join us for a two-day virtual mini-conference celebrating the launch of Reclaiming Hamilton: Essays from the New Ambitious City. The conference will start with a discussion between Wolsak & Wynn publisher Noelle Allen and Paul Weinberg, the editor of Reclaiming Hamilton, on how the book came to be.
Over the course of the conference, we will consider the history of our city, some of the big questions that Hamilton has been wrestling with over the past decade and how citizens are creating positive change within the city. Panellists will include contributors from the anthology along with artists, organizers and activists who have worked to make change in our community.
NOTE: THIS EVENT IS LIVESTREAM-ONLY
LIVESTREAM TO BE HOSTED AT THIS LINK
Schedule // Saturday, November 14
The Big Questions 1:00pm-2:30pm
We look at some of the major issues Hamilton has faced in the past few years.
Moderator: Jason Allen
Panellists: Sarah Jama, Ryan McGreal, Shawn Selway
Citizens Take Control 3:00pm-4:30pm
A discussion of how Hamiltonians have been making change happen in their city.
Moderator: Lyla Miklos
Panellists: Kerry LeClair, Kevin MacKay, Karen Burson
Closing Remarks 4:45-5:00
Noelle Allen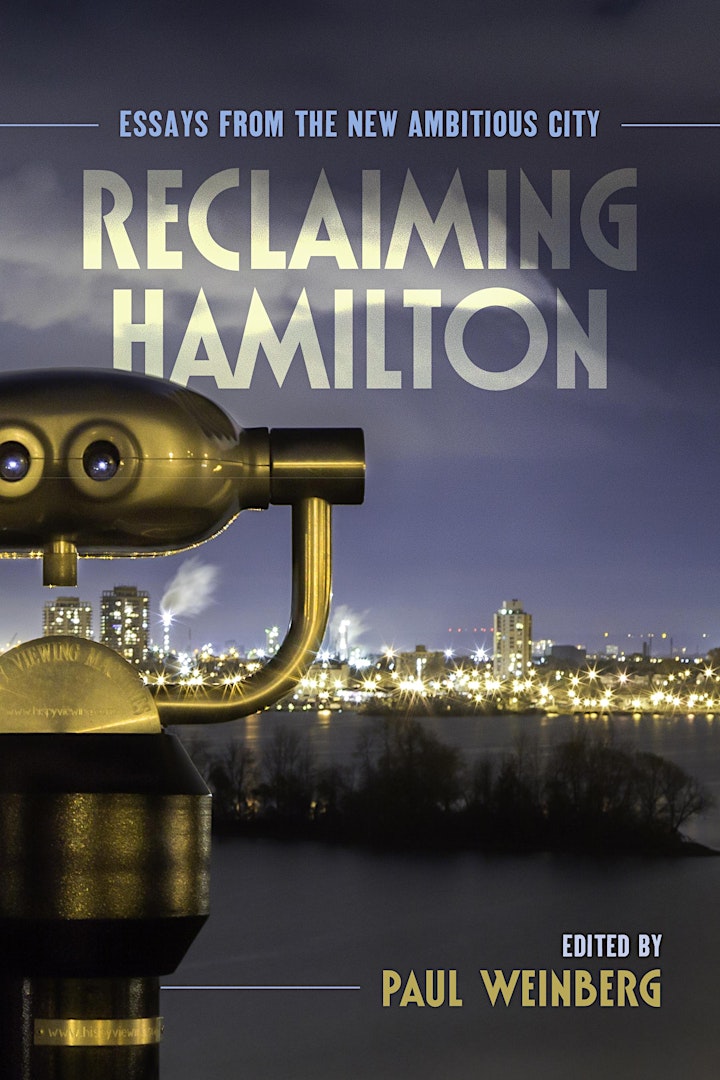 Hamilton has been called many things over the years, some positive (The Ambitious City, Steeltown), some not so much (The Armpit of Ontario). But the city has endured it all and continues on, undaunted. In this wide-ranging collection of essays, editor Paul Weinberg has collected many of the stories that have made up Hamilton's latest rising. From lost neighbourhoods to the environmental battle over the Red Hill Valley Parkway, from the rise of citizen journalism to the birth and impact of the James Street North Art Crawl, from the continual fight for inclusion to the new fight against gentrification, Reclaiming Hamilton looks at how this complex, storied city is reinventing itself right now.
Contributors to the anthology include freelance editor Kerry Le Clair, novelist Matthew Bin, McMaster professor Nancy Bouchier, journalist Joey Coleman, McMaster professor Ken Cruikshank, urban planner Rob Fielder, Raise the Hammer editor Ryan McGreal, anthropologist Kevin McKay, culture journalist Seema Nerula, freelance writer Jessica Rose, community historian Shawn Selway, columnist Margaret Shkimba, McMaster professor Sarah Wayland and freelance writer Paul Weinberg.