Join us for an in person meeting in 2021!!
About this event
UPDATE: Due to the rain, the event is postponed to the next Wednesday Oct-6.
Chill out in the park catching the last rays of the sun!
It has been too long since we met in person. What a better place than a park by Science World for women in STEM to meet.
Meet on Creekside Park (adjacent to Science World), beside the kids playground. Main street Skytrain station is a step away, and there is parking.
As a nod to our annual fundraising campaign "Move for women in STEM" we will take this opportunity to talk and walk or dance around the park.
Come with your energy, your loud voice (to cover the distance) and your stories. Leave with more energy and new connections with other international immigrant women in STEM. Remember we are #StrongerTogether.
Bring your own food/drink and tennis shoes.
We will apply the province's physical distancing recommendations. Bring a mask. If you are sick or feel sick, please do not attend.
Register today!
Hope to see you there!
Vancouver chapter leader.
PARTICIPATION AGREEMENT:
Mutual respect for individual perspectives.
Listen with generosity and empathy.
Contribute ideas, resources, and experiences.
Confidentiality for any details shared during the meeting.
Hold the space for each participant to share.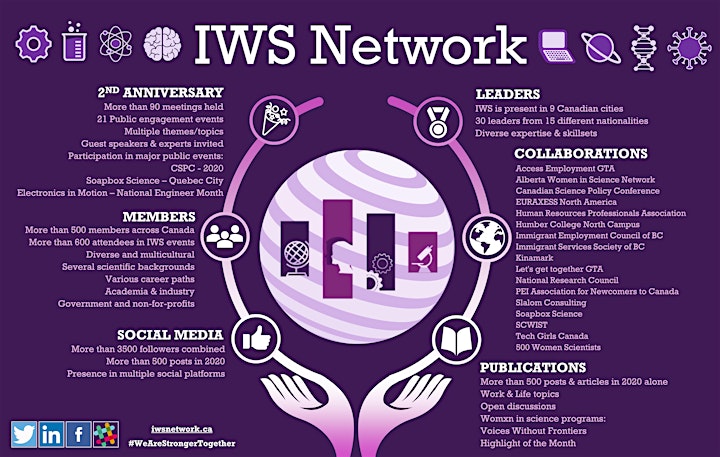 ABOUT IWS NETWORK:
Immigrant and International Women in Science (IWS) is a growing peer support network with chapters across Canada.
Established in 2018, our vision is to build a collaborative environment for immigrant and international women in science that promotes equity, diversity and inclusion in Canada.
We hold monthly meetings facilitated by committed volunteer IWS leaders on various opportunities and challenges unique to multicultural women.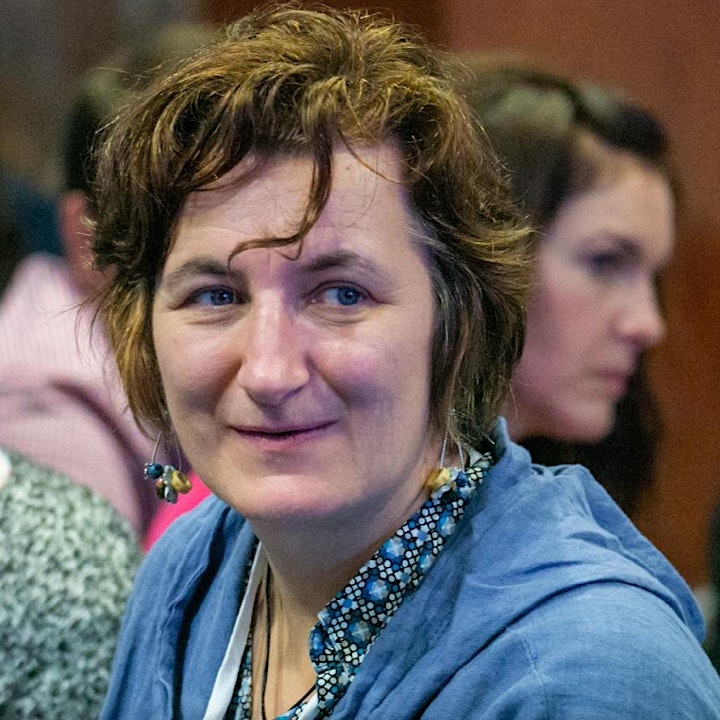 About the Organizer: Clarisse Baudot
Originally, from the south of France, I graduated as a software engineer in 1989 from the "Institut National des Sciences Appliquées" (INSA). I worked many years in IT with databases for consulting firms in France and Canada. Working in those organizations allowed me to collaborate with large projects in the aerospace, insurance, retail, health, and finance industries.
I moved to Canada in 2002 to Quebec then in 2009, I moved to Vancouver, BC. This country allowed me to grow and enhance my confidence levels. In addition, it brought me the opportunity to create my consulting firm that I operated for 6 years. This great experience made me find my place in a business dominated by men.
I am an active member of the board of the BC Oracle Users Group, where I serve as treasurer since 2015. I joined IWS in 2019 and became Vancouver co-leader in early 2020. With this role I hope to share experience and provide support to other immigrant women in STEM in my community.
Consent for photos and videos and other recordings:
By registering and attending this event, you consent to be photographed, filmed and/or otherwise recorded. Your attendance of this event constitutes your consent to such photography, filming and/or recording and to any use, in any and all media throughout the universe in perpetuity, of your appearance, voice and name for any purpose whatsoever in connection with the organization presently entitled: Immigrant and International Women in Science
You understand that all photography, filming and/or recording will be done in reliance on this consent given by you by attending this event.
Please get in touch with one of your local leaders if you would like to abstain from any recording.
Subscription: Signing up for an event automatically subscribes you to our mailing list. To stop getting monthly updates on our events via email, please contact your chapter leader at vancouver.iws@gmail.com.
For more information visit: https://iwsnetwork.ca/