Description
Session Description: Simone Joyaux discusses how organizations with a social justice mission can identify potential support and raise the funds needed to both run your organization and carry out needed programs.
Presenter:
Simone Joyaux ACFRE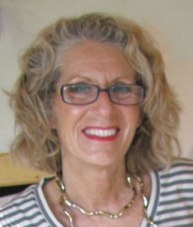 Speaker BIO:
Simone is described as "one of the most thoughtful, inspirational, and provocative leaders in the philanthropic sector". She has guided countless organizations and professionals through her consulting and coaching, teaching and writing.
Simone provides consulting services in fund development, strategic planning, and board development to all types and sizes of nonprofits. She speaks at conferences worldwide, in places like Australia, New Zealand, Italy, Belgium, The Netherlands, and all over North America. Joyaux is also a faculty member in the Masters Program in Philanthropy and Development at Saint Mary's University of Minnesota.
As a volunteer, Simone founded the Women's Fund of Rhode Island, a social justice organization. She regularly serves on boards, often as chair. Simone chaired CFRE International when it became an independent corporation.
Both her books, Keep Your Donors: The Guide to Better Communications and Stronger Relationships (co-authored with Tom Ahern) and Strategic Fund Development: Building Profitable Relationships That Last (3rd edition published in spring 2011) receive rave reviews and are considered standards in the field. Simone is a popular web columnist for The Nonprofit Quarterly, publishes a free e-news, and blogs. She also contributes chapters to other books and writes magazine articles.
Simone and her life partner give at least 10% of their income to charity annually and have bequeathed their entire estate to charity.
Organizer of Recording of Social Justice Philanthropy with Simone Joyaux