Description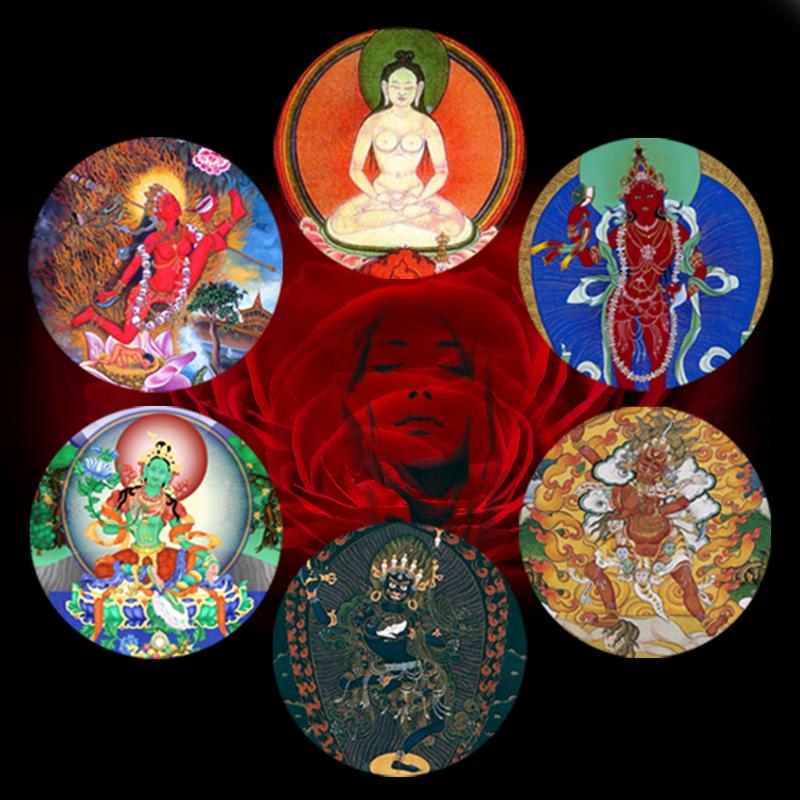 RECOVERING FEMININE PERSONAL POWER… A 5-DAY INTENSIVE WORKSHOP
Times: 10:00 am to 8:00 pm – Daily
Program Dates: November 23 to 27, 2017
Location: Ontogony Centre, 2667 West Broadway, Vancouver, BC
A 5-DAY INTENSIVE for Men & Women!
The power of the Goddess is found in our sexuality, and her Blood Cycle governs WOMEN and MEN alike. Our real personal power, our Shakti, is a transcendent force which allows us to connect not only with one another but to the magic of an expanded reality. Part of our inner psychological work is to regain that power, to heal the common "inferiority complex" that leads us into false attitudes of debasement and superiority, and fuels our power struggles
Born, as we are, into a neurotic and sexually frustrated society, true personal power is not nourished. Quite the contrary. As a result, upon reaching adulthood, most of us have only enough to deal with everyday social life… meaning that our connection with expanded reality is broken.
Our neurotic patterns play out in the futile power struggles between individuals… and between nations.
To recover authentic power and restore our possibilities for full and genuine contact, we need to heal our sexuality. We need to reclaim our potential for transcendence and reconnect with an expanded reality. In this, the Goddess can be our guide. The Blood cycle is the way she takes us by the hand to recognize, to learn, to transcend. Each of her 6 cycles illuminates our potentially magical path.This program is for everyone, all ages, all genders and every level of development.


The following topics and experiences are a focus in the Recovering Feminine Personal Power Intensive Workshop. With each of the archetypes, using techniques and approaches from the paths of Psychology, Vajrayana, Chi Kung and Shamanism, we will study:
What they offer us

What are their weaknesses or vulnerabilities
How can we heal and grow into their possibilities
The 6 Blood Cycles of the Goddess:
Birth – Artemis

Healing the primary connection to life

Healing and recovering innocence
Menstruation / Ejaculation – Hecate

Retrieving magic power

Knowing your Shadow

Contact with the Underworld
First Sexual Relationship – Aphrodite

Healing the sexual contact
Maternity / Paternity – Hera

Connecting with Mother Earth

Recovering the power to create
Menopause / Andropause – Rhea

Cultivating wisdom

Contact with the heavenly worlds
Dr. Carlos de León, the founder of Ontogony®, has pioneered a multi-disciplinary approach to human wellbeing and psycho-spiritual development. His Ontogony® model not only enriches the psycho-therapeutic process, it creates a new vision in which psychotherapy can serve as a universal tool for the realization and liberation of human consciousness.

Tuition Options:
A – Payment: $1100 + GST
B – Sign up with a Partner (Apply the Promo-Code of DeLIGHT_A): $1000 – $150 = $850 + GST = $892.50 per person!