Description
Do you manage employees, work in health care, or want to learn more about addiciton recovery?

This is a MUST ATTEND 2 day conference. September 7th and 8th Conference. New Westminster BC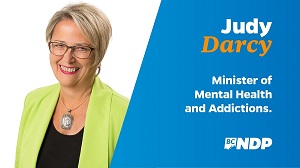 JUST ADDED, Minister Judy Darcy, Ministry of Mental Health and Addictions will speak at the confernece.

Click on Tickets to Register.
Who Should Register?
Physicians, Occupational Health Leaders, Human Resources Managers, Health Care Policy Makers, Therapists, Psychiatrists, Psychologists, Interventionists, Residential Treatment Centre Management and Clinical Teams, Students, Union Leaders, Community Leaders, Disability Management Coordinators, Professional Regulatory Bodies, Insurance Carriers, Labour Relations Specialists, Employee Assistance Program providers, Labour Lawyers, Safety Committee Members, Union Representatives.
With over 20 speakers, two breakfasts, two plated lunches, CEU, 20 exhibitors .. this Canadian Conference will engage delegates in the collaborative practice of solution-focused care for people and their families, supported by paraprofessionals, peers, and mutual support systems.

Delegates will learn how Recovery Capital can involve conventional medical model practices and community based interdisciplinary services to deliver improved outcomes. Speakers will present research that explores specific measures of Recovery Capital. Presenters will also explore how medication and professionally delivered psychosocial treatment modalities, mutual support and spiritual-health programs, cooperative recovery houses, and recovery oriented workplaces are increasingly supported by research.
A fundamental shift is occurring in the way we manage addiction. The recovery advocacy movement is making itself heard in Canada, alerting governments and policy makers to the millions of people, once suffering silently from addiction, who are now living healthy, drug-free and engaged lives.

The Recovery Capital Conference of Canada features leading international researchers, clinicians and policy makers who will present evidence based clinical experience gained through decades of care. There is some research supporting Recovery-Oriented Systems of Care, and having people in recovery reduces costs to the community. Recovery is defined and measured through pursuit of abstinence, improved quality of life, and pro-social behaviour.
Working together we can eliminate silos, and move towards the creation of comprehensive systems of care for Canadians.
---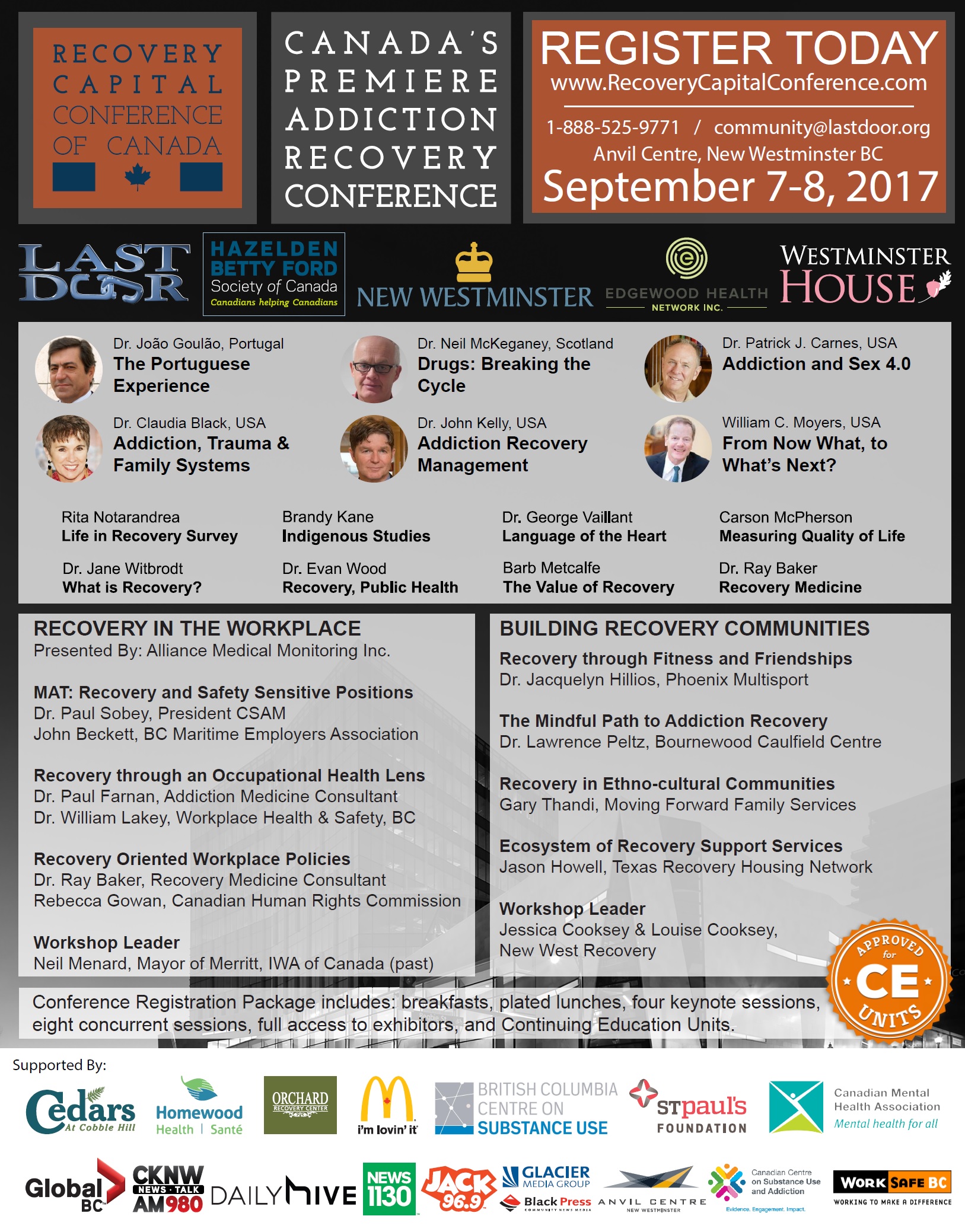 More details can be found on the Conference Website, September 7th and 8th.
The Conference is followed by Recovery Day BC on September 9th.
Organizer of Recovery Capital Conference of Canada
Last Door Recovery Society is a nonprofit registered charity that provides accredited and licensed addiction treatment services and has been serving people since 1984.  Last Door places an emphasis on community engagement, keeping recovery accessible and in the forefront through community events.
The Recovery Capital Conference is another example of advocacy for recovery, Join us on in September to listen to leading international researchers, clinicians and policy makers who will provide evidence based clinical knowledge gained through decades of care.
Recovery Capital Conference of Canada is a part of Recovery Week.