Sales Have Ended
Registrations are closed
You can get on to our TorontoJobs.ca Facebook page every weekday (Monday to Friday) at 12:30 p.m. Eastern (Toronto) time and check out the webinar. It runs anywhere for 10 minutes and there's a different topic every day! You don't need to register each day - just jump on the Facebook group and watch live! https://www.facebook.com/TorontoRecruitersConference/ For more information about the book "Tales from the Recruiter" visit https://www.talesfromtherecruiter.ca/ and check out some options to get one-on-one coaching or your resume reviewed by visiting: https://www.talesfromtherecruiter.ca/shop-now-tales You can also check out our Toronto Recruiters YouTube channel at: https://www.youtube.com/channel/UC4_8mCNZ142-2FhHzrMsOBg/videos
Sales Have Ended
Registrations are closed
You can get on to our TorontoJobs.ca Facebook page every weekday (Monday to Friday) at 12:30 p.m. Eastern (Toronto) time and check out the webinar. It runs anywhere for 10 minutes and there's a different topic every day! You don't need to register each day - just jump on the Facebook group and watch live! https://www.facebook.com/TorontoRecruitersConference/ For more information about the book "Tales from the Recruiter" visit https://www.talesfromtherecruiter.ca/ and check out some options to get one-on-one coaching or your resume reviewed by visiting: https://www.talesfromtherecruiter.ca/shop-now-tales You can also check out our Toronto Recruiters YouTube channel at: https://www.youtube.com/channel/UC4_8mCNZ142-2FhHzrMsOBg/videos
FREE Recruiters Workshop - Every Weekday at 12:30 p.m. EST - Daily Facebook Webinar with Marc Belaiche, President of TorontoJobs.ca
About this event
Join Marc Belaiche, President of TorontoJobs.ca, each weekday at 12:30 p.m. EST on Facebook live for a free 10 minute webinar.
Marc will share his tips and best practices each day for recruiters (corporate recruiters or staffing agency) on different topics on recruiting strategies, recruitment software, trends and more.
Once you register you will be sent the Facebook webinar link....webinar is complimentary!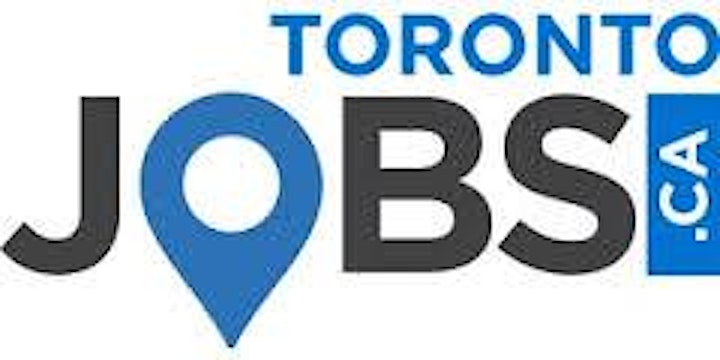 Organizer of Recruiters Workshop - Weekdays at 12:30 p.m. EST