Description
This isn't your typical Sales Job!
We are looking for enthusiastic, entrepreneurial, self-motivated individuals to join our direct sales teams at Shaw in the Winnipeg area! If you are looking for an exciting and engaging sales role that offers an awesome earning potential and career advancement opportunities, this could be the position for you.
Please be our guest for a Meet and Greet Event with members of our local Customer Solutions and In-Home Sales teams where you can learn more about our current opportunities. This is an invite-only event- RSVP today to reserve your spot!
If you can't attend, you can always apply online! Click here to apply!
What We Offer:
Target earning potential of $30+/hour (base + uncapped commission)

Paid, full time training
Customizable benefits plan for Full and Part Time employees

Incredible employee discounts for all your entertainment needs including WideOpen Internet 150, all you can watch TV/video, and all you can talk long distance, as well as corporate discounts with many major retail partners

Opportunities for growth
Who you are & What You Bring:
Promote and sell the features, advantages and benefits of our exceptional Shaw products and services

Attend local community events and promotional appearances to generate sales

Generate sales from potential customers and increase lead/referral database and social media

Deliver exceptional customer experience
What we require:
Standard working hours for this team are between 12:00pm-8:30pm, however will work with you to determine what the best hours for you and the region you're in
A valid class 5 driver's license and a reliable vehicle
High School Diploma required; college degree preferred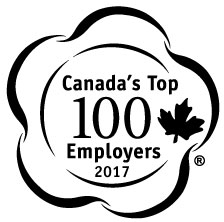 Every day, our passionate employees connect our customers to the world and everything in it – it's why we exist at Shaw, and it's why we strive to be the place where the best people choose to work. Our people reflect the richness of our communities, and our culture is inclusive of each individual's diverse background and perspective, which makes us a stronger team.

At Shaw we believe a diverse workforce fosters diversity of thought and perspective, and more diversity means more solutions. We invite all qualified individuals to apply.
Organizer of Recruitment Open House, Direct Sales, Winnipeg
You know us as a leading network and content experience company – one that brings Internet, data, phone and entertainment services to your business, home and on the go. Under the surface you'll find over 14,000 of the most resourceful and creative minds in the industry.
Think of us as your partner in connectivity.
We've changed a lot since 1971 when we delivered more choice to our first cable customers. Our family of companies now includes Shaw Media, Shaw Business, Shaw Direct, Shaw Tracking and Shaw Broadcast Services and most recently, the addition of WIND. We're a company on the move, and we're as nimble and customer focused as we've always been.
We own and operate a leading national network made up of 860,000 kilometers of fibre that we are continually upgrading and improving – we have invested over $4 Billion over the past five years to build a superior network that meets your growing demand for connectivity. That means privacy, reliability and speed for your home and business.
We've grown to serve more than 6 million people across the country, but some things will never change. We are proud to be a Canadian-run company with strong values. Every one of our employees lives and works in the same communities as our customers. They are the heart of our business, passionate problem solvers who are working for you.