Description
Learn how UX designers discover people's needs and explore new ways to solve complex problems. During this workshop, you'll empathise with the end users, frame problems, generate creative solutions and test their impact through prototyping and testing.
Through this hands-on workshop, you'll understand how to adopt the action-oriented mindset that designers need to innovate businesses and solve people's problems
This lesson in a sample lesson from our comprehensive 12-week User Experience Design Course. Our London grads have been hired at the likes of Space NK, The Times, Vodafone and many more. To find out more about RED or how you could launch your design career, come along!



Your Facilitator- Stefano Bellucci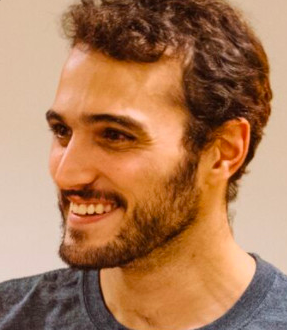 Stefano is a UI and UX Lead with more than 8 years of experience in London. He believes that design could be used to create a real and ethical impact in the word.
*We take photos at our events that can be used on our social media platforms. If you do not consent to this please let us know*
RED Academy
RED Academy is a leading digital media, design and technology school, with campuses in London, Vancouver, and Toronto. We offer in-person courses in Digital Marketing, UX & UI Design, and Web & App Development. Designed by the tech industry, for the tech industry. RED builds tech skills through real client projects, helping students shape the future they desire.
Organizer of RED Talks - Intro to Design Thinking Workshop