Description
Learn the fundamental concepts behind UI design and designing in a way that speaks to human emotions and rules out personal bias to make the most effective work.
Follow the basic process of creating visually appealing app designs at this two-hour workshop with our lead UI designer. You will be introduced to the psychology of colour theory and get an understanding of a design methodology giving you what it takes to create the most impactful work.
Our Lead UI Instructor Bruce will introduce you to UI, an app design process, Colour Theory & Wireframing and will, guide you in a workshop to design your own app in just two hours!
Key takeaways:
- Understand the basic principles behind User Interface Design
- Understand the basics of a client lead design process
- Understand the basic principles behind Colour Theory
- Learn a methodology for designing on a human level
- Take part in an accelerated design sprint
- Design a basic app in just two hours!
Your Facilitator - Bruce Wilson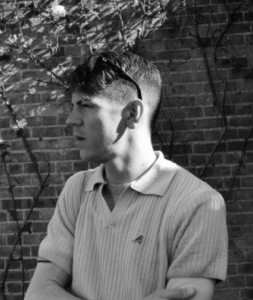 Bruce is new to the RED Academy Team and he is an experienced creative with a demonstrated history of high-quality work in the design industry. Specialising in UI Design & Graphic Design and owner of Fulmar Studio.
About RED Academy
RED Academy is a leading digital media, design and technology school, with campuses in London, Vancouver, and Toronto. We offer in-person courses in Digital Marketing, UX & UI Design, and Web & App Development. Designed by the tech industry, for the tech industry. RED builds tech skills through real client projects, helping students shape the future they desire.
Organizer of RED Talks - Intro to User Interface Design & Colour Theory