Description
With back to school on everyone's minds, we're putting our heads together to discuss the changing face of education.

Teaming up with Vancouver Startup Week, we've assembled a panel of Vancouver's most passionate tech educators to address issues associated with traditional methods of education, and our responsibility to tomorrow's graduates. With examples like the growing importance placed on co-op placements, flipped classrooms, and immediate application of knowledge, we'll be exploring what educating for the information age looks like.
Canada has the highest proportion of college graduates in the OECD. The Canadian University Survey (2018) says that 56% of students benefit from hands-on, experiential learning; however, 80% of employers recognise students who have had job-ready education as valuable potential future employees. With this gap between what universities see and what employers need, how can we bridge the skills gaps between the past, present, and future of experiential education?

OUR SPEAKERS: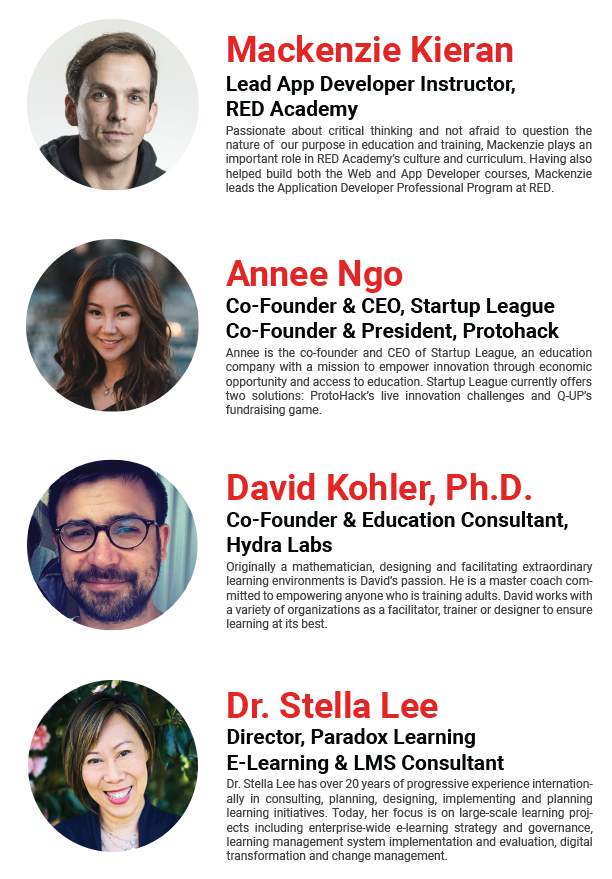 We would like to extend a huge thanks to our sponsors, Hello Fresh, for helping us get back to school and staying healthy while doing it, and Main Street Brewing for being there for us all summer!

All proceeds from this event go towards The School Fund, helping schools in need in developing countries.