Rediscovering Growth Opportunities in the United States
Exploring growth opportunities in the US post-election, featuring prominent industry experts.
About this event
Thinking of rediscovering growth opportunities in the US post-election? Join AMCHAM Ontario on January 11th to hear from experts as they discuss:
• Actions and initiatives that Canadian companies can undertake in order to grow their US operations;
• Mitigation of the risks that could occur in their growth efforts; and
• Growth opportunities and available incentives in various states specifically the mid-west region.
Location:
MS Teams (Click here on Jan 11th at 11am EST): https://bit.ly/amchamjan11/
Agenda:
11:00 AM - Welcoming Remarks
11:05 AM - Speaker Introductions
11:10 AM - Discussion Begins
11:45 AM - Q&A Period
12:00 PM - Event Wrap-up
Panelist Bios (Click on the Name Below):
Eric S. Smith - Vice Chairman, BMO Harris Bank
Jeff Musson - President, Dynamite Network (Moderator)
Ravi Nayak - President, Capstone Networks Inc
Dennis Pruitt - Vice President, Missouri Partnership
Mohaddisa Visram - Senior Manager, KPMG Canada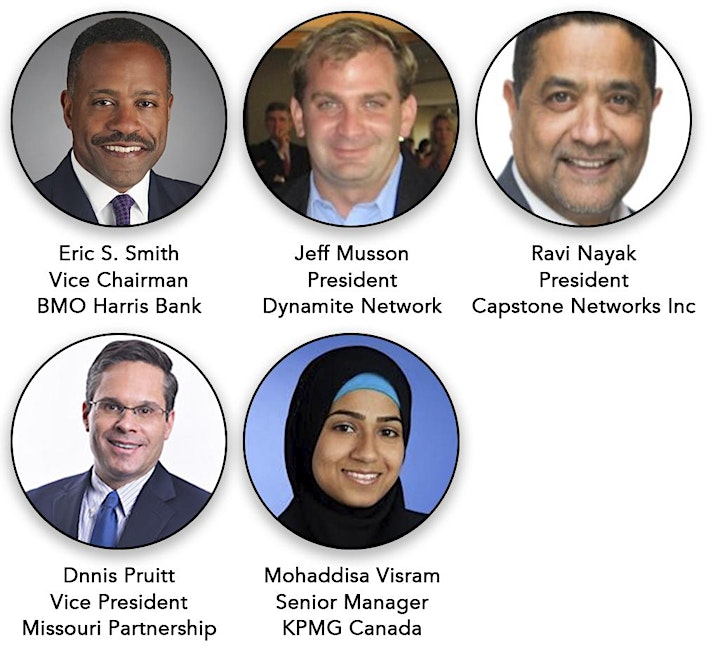 Organizer of Rediscovering Growth Opportunities in the United States
The American Chamber of Commerce in Canada (AmCham Canada) is a private, non-profit, membership organization that promotes the two-way flow of trade, goods, services and investment between Canada and the United States.
AmCham Canada with seven chapters located throughout Canada is committed to promoting trade opportunities, advancing economic growth, and facilitating the mobility of people, goods and services across the longest undefended border in the world. AmCham Canada continually strives to promote and foster a positive climate for commerce, trade and investment between the United States and Canada, as well as positive working environment among the business people and professional who facilitate and strengthen economic ties between the two countries.
AmCham Canada is a proud member of the United States Chamber of Commerce. The largest global and international business organization in the world. With affiliates located in over 112 countries, The U. S. Chamber is recognized around the globe as a business leader for trade and commerce and from the United States.