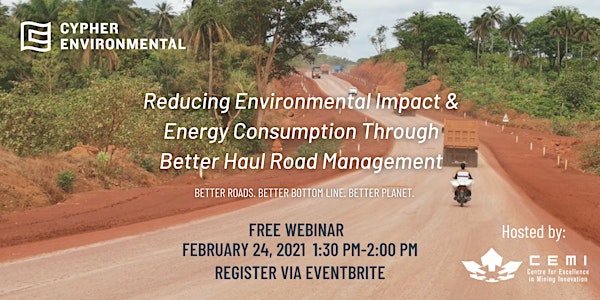 Reduce environmental impact & energy consumption through better haul roads
Learn how Cypher Environmental applies innovative, green and sustainable solutions to mine haul roads to reduce water and fuel consumption
About this event
Join Todd Burns, President of Cypher Environmental Ltd, as he describes how Cypher's innovation culture governed by core-principles is transforming how the global mining and construction industries are addressing pressing challenges associated with:
- Fuel conservation
- Water savings
- Dust control
- Building high-performance roads with clay
- CSR & ESG programs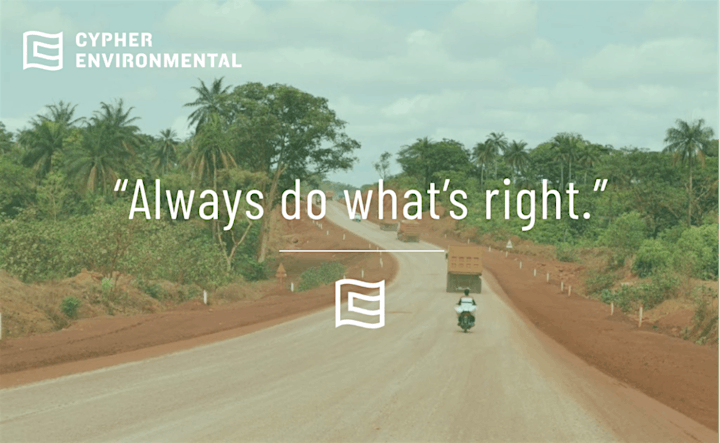 About Cypher:
Cypher Environmental is a leading global environmental solution provider for dust control and road stabilization. With ESG and CSR principles at the core of every decision the company makes, it proudly boasts the tag line, "Always do what's right." This is the philosophy that guided the company to be founded on the idea of only creating sustainable solutions for common problems found in the environment today, and has lead to the company engaging in several philanthropic endeavours and programs around the world, with the ultimate focus on making it a better place. Cypher helps its clients in the mining industry simultaneously reduce their OPEX and environmental footprint by using their dust control and soil stabilization solutions, known as Dust Stop and EarthZyme, and has successfully completed projects in over 50 countries around the world.
Contact Cypher: Andrew Lindsay
a.lindsay@cypherenvironmental.com
About CEMI:
The Centre for Excellence in Mining Innovation (CEMI) is an independent Canadian based not for profit organization. CEMI builds capacity that allows for the acceleration of innovations into the global mining industry. CEMI's strategic focus helps generate a greater economic value of mines through advancing technologies, processes and practices to improve mines' safety, performance and capacity.
Contact CEMI: Charles Nyabeze
cnyabeze@cemi.ca