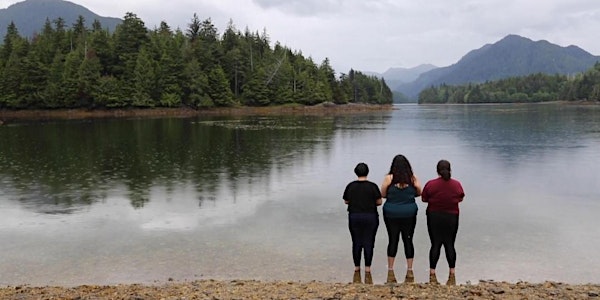 Reflecting on Relationships, Reciprocity + Reconciliation
Join us for this opportunity to listen, learn and reflect upon Relationships, Reciprocity and Reconciliation with Symbia Barnaby
About this event
On the eve of September 30th- the first National Day For Truth and Reconciliation, Symbia Barnaby--Mother, Educator, Healer, and Advocate--will help us reflect upon Indigenous Settler Relations, Reciprocity and Reconciliation.
Among the topics to be touched upon are:
the shared Canadian History between Indigenous People and non-Indigenous people (Confederacy, the development and enactment of the Indian Act, and the Residential School era)
the Residential School Legacy and how that legacy affects Indigenous People today
the Truth and Reconciliation Commission's 94 Calls to Action
the origins of "Orange Shirt Day" and the "National Day for Truth and Reconciliation Day"
resource sharing and next steps.
Symbia Barnaby is an Indigenous woman of Haida and Mi'kmaq descent living in northern British Columbia. Her traditional Haida name is Guu Gaa Jung and her spirit name is Warrior Woman. She is a single mother of 6 children (5 of which have special needs). She is trained as a Practical Nurse, Birth/Postpartum Doula and Reiki Level 3 Practitioner. She is also a storyteller, filmmaker, and Wisdom Translator.
This event has been sponsored by the SD64DPAC and School District 64 (Gulf Islands).
Though this gathering is happening in 'virtual space,' we acknowledge that the ground beneath our respective feet is unceded territory of Indigenous Peoples, many of whom have been displaced by settlers.
We encourage all attendees to visit https://native-land.ca/ to find out more about the specific Indigenous Nations with rights and responsibilities in the locations you are zooming in from (and share that info in the chat when you join the virtual meeting).