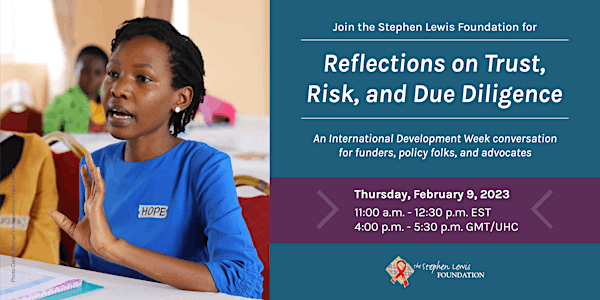 Reflections on Trust, Risk, and Due Diligence
An International Development Week conversation for funders, policy folks, and advocates.
By The Stephen Lewis Foundation
Date and time
Thu, Feb 9, 2023 8:00 AM - 9:30 AM PST
About this event
This International Development Week, join us for a dynamic discussion about re-thinking trust, risk, and due diligence in philanthropy and international development.
How have colonial understandings of due diligence and risk shaped top-down approaches to development?
What role does trust play in shifting power and resources into the hands of the communities most affected by the issues we're working to address?
What can we learn from funders and communities that are doing things differently?
This online event will feature a thought-provoking panel of speakers who will explore how anticolonial approaches to trust, risk, and due diligence can help us build a more just and equal world.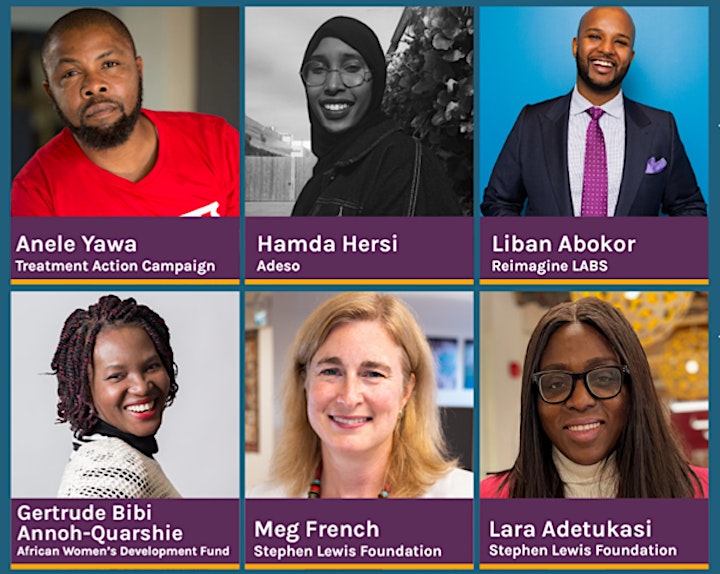 Panel:
moderated by Meg French, Executive Director, Stephen Lewis Foundation
Audience members will be invited to contribute to the conversation through the chat box and during the Q&A period.
This event will be in English.
About the organizer
The Stephen Lewis Foundation (SLF) works with community-level organizations which are turning the tide of HIV and AIDS in Africa by providing care and support to women, orphaned children, grandmothers, LGBTIQ communities, and people living with HIV and AIDS. Since 2003, we have funded more than 2100 initiatives, partnering with more than 335 community-based organizations in the 15 African countries hardest hit by the pandemic.