Explore holiday the grief and hope of the holidays through writing therapy. No writing experience is necessary.
About this event
This writing workshop will explore grief and hope around this time of year.
I know Christmas can be hard, and I wanted to set up a space for us to use some writing therapy techniques to ground down into what we are feeling. The seasonal changes and expectations can leave us lost, exhausted, uninspired in a world that seems to be full of cheer.
The event will start with a short grounding meditation, then journal prompts, and a creative writing experience.
This is a complimentary writing class for anyone who is looking for a space to connect with other creatives over the holidays.
You can learn more about Word Alchemy on our website and Instagram.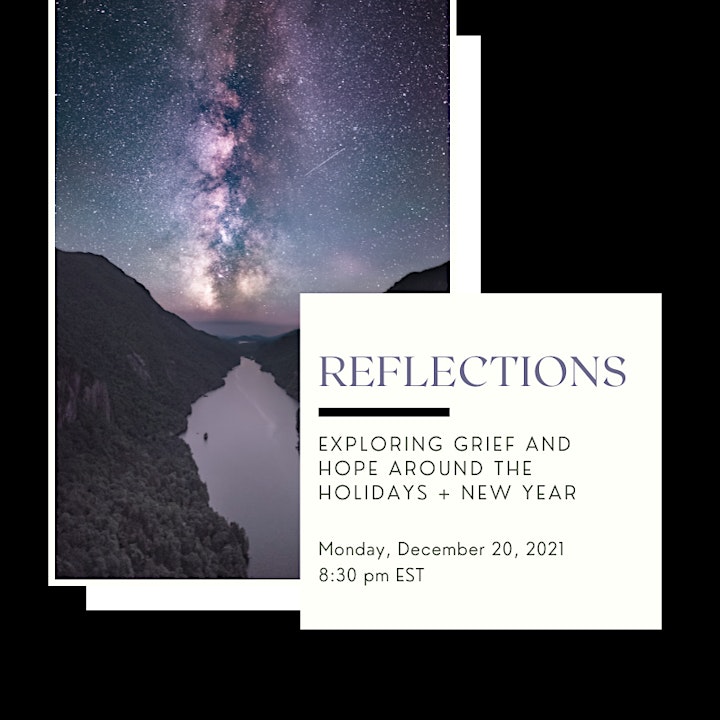 Organizer of Reflections : Writing Workshop
Turn your words into gold - no experience necessary.
Writing therapy is not a scientific process (but it is backed but some powerful studies). You don't need any writing experience to join events hosted by Word Alchemy. We invite you to be yourself, and be present with an open heart and mind to the experience.
At our workshops, you will connect inwards through various writing styles and prompts. We explore various themes together - from joy to grief, to rest and self image. Our sessions give you an opportunity to explore what's happening under the surface and a safe place to share.
Meet Your Guide: Kayla-Jane, has had a passion for creative writing and poetry since a very young age. She grew up reading and learning from a myriad of authors and poets; from Jacqueline Suskin, Jane Austen, Billy Collins, Audre Lorde, Virginia Woolf and Wendell Berry to name a few.
Kayla-Jane hosts monthly therapeutic writing workshops and open mics online and in southern Ontario. She looks forward to helping you weave the magic of writing into your day.