About this Event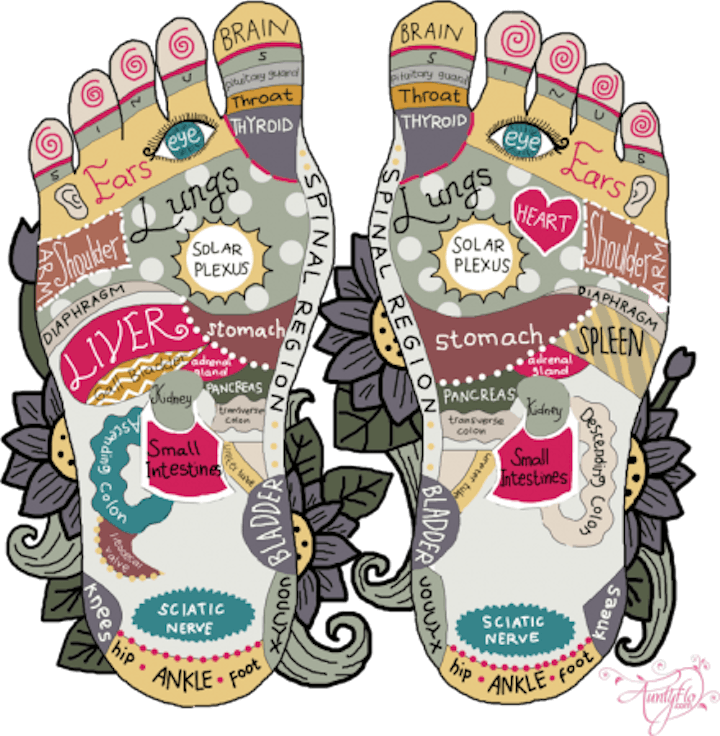 Darshan CommUnity in a partnership with Altitude Physiotherapy and Rae Oak presents to you: REFLEXOLOGY WORKSHOP!
Taking care of ourselves can sometimes be a daunting task. We demand a lot from our body and our mind which can sometimes lead to strong emotional reactions to events through the course of our lives.
This workshop is meant to introduce the person to how a simple task of paying attention to our feet can benefit our overall well-being. By putting aside as little as 30 mins a week to tend to our feet can be the process of activating healing through the medium of pressure points and massage. Calming our mind through a focus meditation can reflexively help us to process the emotions we may have encountered during our week.
Reflexology has been practiced for over five thousand years, the art of it was fine tuned by many different cultures and societies. This healing modality is practiced by Doctors, Physiotherapist, and the common people around our globe. The history is there, but really - does that matter? This is about feeling, getting to know your body, seeing the effects and giving back to your hard working feet.
YOU WILL LEARN...
1. Getting to know the feet - basic anatomy and biomechanics of the feet.
2. Techniques to open up the feet - this is based on caring for the feet, getting to know your own feet, where the sore spots are and preparing them for long term reflexology care.
3. Reflexology techniques - we can massage our feet in any manner that we choose but when we start to apply reflex points it is important to use our fingers as tools.
4. Skeletal care and alignment - discussing the points correlating with our vertebral column, these reflex points are easiest to access.
5. Assessing the shoes - looking at the way we walk, how we compensate for our gait and how that translates all the way up.
SIDE BAR INFORMATION...
What to bring: well-worn shoes and trimmed nails (hands, feet not too important).
Please be sure to include any allergies that you may have to topical lotions, also if you have any medical condition you are presently going through.
If you do not like having your feet touched by other as there may be a portion where you are paired up, this is a benefit to understand, finding the reflex points.
Pay what you can (minimum donation $10).
All proceeds go to support non-profit movement Share Your Gift
Thank you for your support!