Description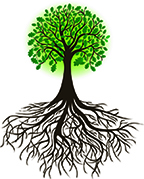 You are an important part of the ReForest London family and indeed, the roots of our success.
Please join us for the ReForest London AGM Social on Tuesday, June 4th, 2019 when we will celebrate our accomplishments and our amazing volunteers!
We will be recognizing long-time ReForest London volunteers, saying goodbye to departing RFL Board members and welcoming new RFL Board members.
Our celebration will start at 5 pm at London Brewing Co-operative, at 521 Burbrook Place. Remarks at 5:45 pm.
Delicious appetizers will be served and there will be a cash bar. Our 2018 Annual Report will be available too, so you can see and read how your support continues to grow our roots and feed our community impact!

We want very much for you to be part of our celebration so please feel free to bring a partner or other loved one for some fun and fellowship.
Let's take a bit of time from our busy schedules to enjoy a well-deserved celebration of our impact in making our community leafier, healthier and more beautiful.
We hope to see you there!