Description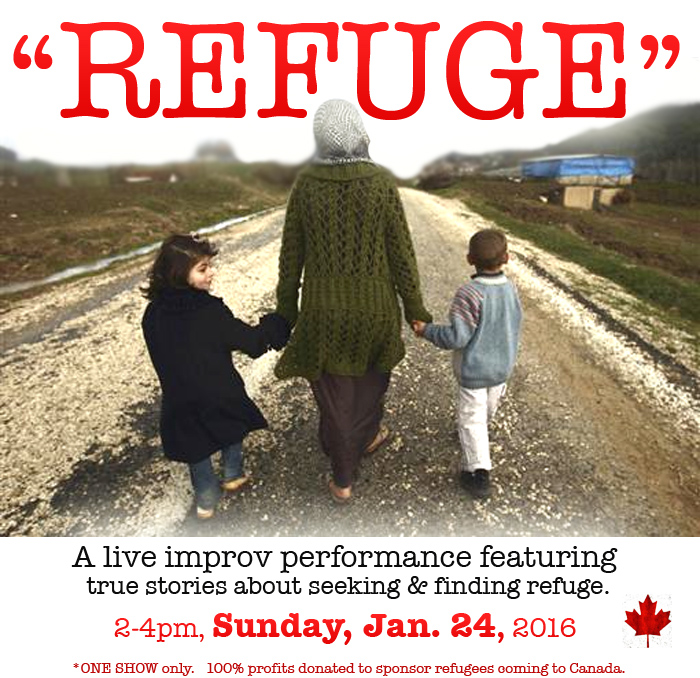 You may be wondering...
What is "PLAYBACK THEATRE"?
Playback Theatre is a form of improv theatre based in empathy, with over 500 companies worldwide. What happens at a Playback Theatre show is that the audience is invited to share stories and the cast of actors and musicians play them back. Performances are quite moving and often create a deeper sense of community for the people in attendance.
Do I have to share a story if I attend?
No. You are welcome to come, sit back, and enjoy hearing other audience members sharing and then to watch how we play-back their stories, live on stage. If you feel moved and safe enough to offer a comment or story, we would be most grateful, but there is no pressure to do so.
Where can I contact the organizer with any questions?
You can contact DAVID JURASEK, on behalf of the performers and as the main organizer at inspiredandfree@gmail.com
Is my registration/ticket transferrable?
Yes, it is. Just give them the print out or let us know.
Can I just donate my ticket - if I will not be able to come?

Yes, just let David know and we will offer it to someone in need.
What if I cannot afford the ticket price or am a refugee?
We welcome you and offer you a complimentary ticket.