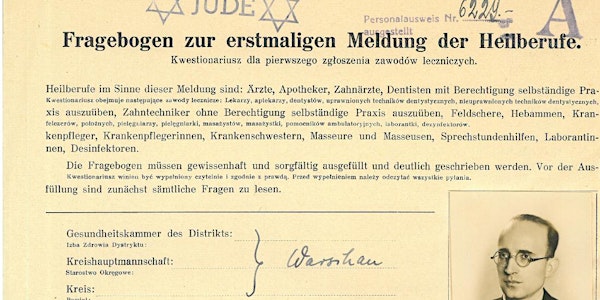 Refugee Scholars in Flight from Hitler: Not a Triumphant Narrative
Join David Zimmerman as he explores the experiences of German university faculty dismissed by Nazi racial laws in the spring of 1933.
When and where
Location
Hermann's Jazz Club 753 View Street Victoria, BC V8W 1J9 Canada
About this event
The racial laws enacted by Hitler's government in 1933 were the spearhead of what would become a systematic and relentless attack on the civil and human rights of Jews in Germany. Starting in April 1933, Jews were to be excluded from the civil service, organizations, professions, and other aspects of public life. This and other restrictions would culminate in the Nuremberg Race Laws of 1935, heralding a new wave of anti-Semitic legislation. In this talk, David Zimmerman will focus on the lives of individual Jewish scholars who found themselves dismissed from their universities, some of whom were murdered in the Holocaust, in order to understand why some perished while others survived and thrived.
UVic Café Historique 2022-23 Season: And Now for Something Completely Different!
The 2022-23 season of Café Historique seeks to open your eyes to new things, taking familiar topics and showing you some of the fascinating new avenues of inquiry our researchers are pursuing. Join UVic History professors (and one special guest!) as they invite you on their journeys into the archives and along on their academic sleuthing investigations to bring these fascinating histories to light.  
We're thrilled that Hermann's is alive and well and welcoming us back for another season. This year, doors will open at 6 and talks will start at 7. In order to meet rising costs, we will be charging a ticket price of $5 per person at the door. Thank-you so much for your understanding!