Join us for four days this fall, where the Mineral Kingdom is at your fingertips!
About this event
Our crystal loving crew is hanging out at Evraz Place filling it with enough gems to make Regina sparkle and shine!
This premier event is for mineral collectors and designers alike. The Regina Rock N' Gem Show brings your love for Mother Nature to a whole new level.
All ages and interest levels welcome!
Show Dates & Times:
Nov 4th, 2021 10:00am-8:00pm
Nov 5th, 2021 10:00am-8:00pm
Nov 6th, 2021 10:00am-8:00pm
Nov 7th, 2021 10:00am-5:00pm
Charitable Entry Fee:
$2.00/person
$5.00/family
5 and under free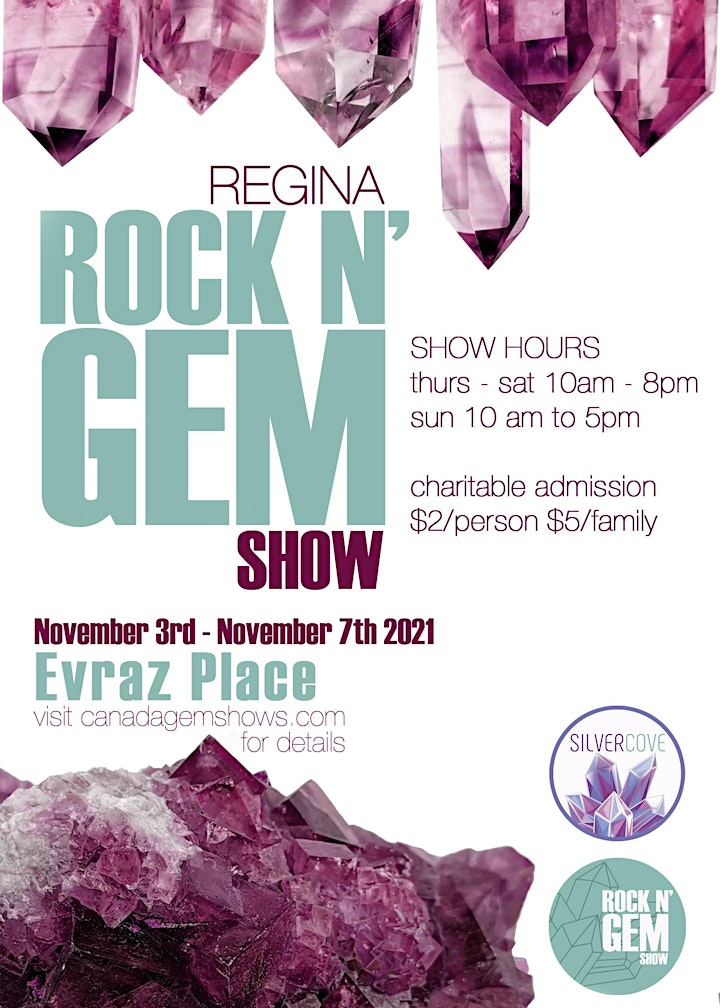 Organizer of Regina Rock N' Gem Show
Silver Cove is a Canada based company specializing in the world of gems and minerals. It began in 2004 by owners Chris and Melissa Robak as a home based business, and today spans Canada as the largest company of it's kind. They have three stores, over twenty gem and mineral based events each year, and also do their own prospecting and mineral processing.