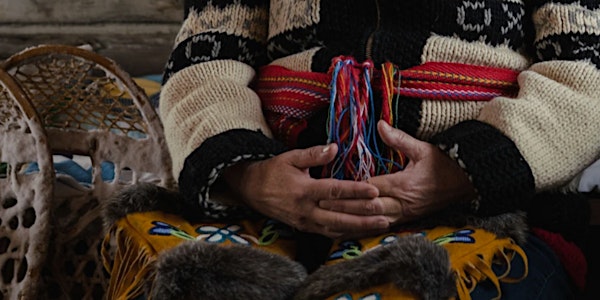 Regional Dialogue Métis Session - Virtual
Register for Phase 2 of ICCE's National Needs Assessment!
About this event
The Indigenous Centre for Cumulative Effects (ICCE) is hosting a Regional Dialogue session for Métis citizens across Canada. ICCE has retained the services of Shared Values Solutions (SVS) to conduct the needs assessment on its behalf.
National Needs Assessment
The National Needs Assessment is being conducted by ICCE because the need to heal and reconnect with the land is more critical now than ever before and this reconnection must occur with a deep understanding of the interconnected nature of all social, cultural, health, environmental, and economic issues. This interconnection requires an understanding of cumulative effects, so the goals of this Needs Assessment are to better understand the current state of play regarding cumulative effects assessment, management and monitoring in Indigenous communities, in order to:
Support Indigenous communities nation-wide in understanding and addressing cumulative effects within their jurisdictions and territories; and,
Improve the ability of ICCE to provide tools and supports to help address the needs of Indigenous communities nation-wide as it relates to cumulative effects considerations.
As a first step of the National Needs Assessment, we conducted six Focused Dialogue sessions, in April.
Regional Dialogue Sessions
Our Regional Dialogue sessions will take place across Canada. Five sessions will take place in-person and one will be virtual. These sessions will allow us to come together based on common geography and discuss the cumulative effects you see in your territory. We are looking to generate a diverse range of input and perspectives and believe your insight would be invaluable.
Virtual Métis Session
This session will focused on hearing from Métis citizens across the country. Please note, Métis citizens may also register for an in-person session. If you choose to do so, we recommend participating in the session that most reflects your geography.