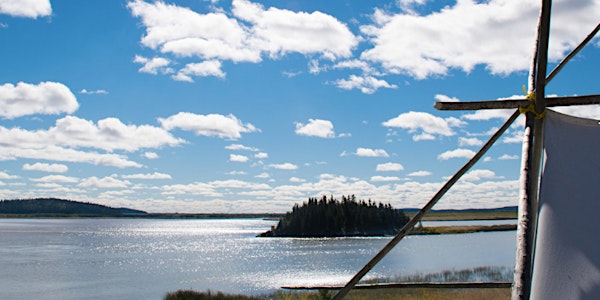 Regional Dialogue Northwest Session
Register for Phase 2 of ICCE's National Needs Assessment!
When and where
Location
Macdonald Island Park 1 C. A. Knight Wy Fort McMurray, AB T9H 5C5 Canada
About this event
The Indigenous Centre for Cumulative Effects (ICCE) is partnering with Athabasca Chipewyan First Nation to host a Regional Dialogue session in Fort McMurray, Alberta. ICCE has retained the services of Shared Values Solutions (SVS) to conduct the needs assessment on its behalf.
National Needs Assessment
The National Needs Assessment is being conducted by ICCE because the need to heal and reconnect with the land is more critical now than ever before and this reconnection must occur with a deep understanding of the interconnected nature of all social, cultural, health, environmental, and economic issues. This interconnection requires an understanding of cumulative effects, so the goals of this Needs Assessment are to better understand the current state of play regarding cumulative effects assessment, management and monitoring in Indigenous communities, in order to:
Support Indigenous communities nation-wide in understanding and addressing cumulative effects within their jurisdictions and territories; and,
Improve the ability of ICCE to provide tools and supports to help address the needs of Indigenous communities nation-wide as it relates to cumulative effects considerations.
As a first step of the National Needs Assessment, we conducted six Focused Dialogue sessions, in April.
Regional Dialogues
Our Regional Dialogue sessions will take place across Canada. Five sessions will take place in-person and one will be virtual. These sessions will allow us to come together based on common geography and discuss the cumulative effects in your territory. We are looking to generate a diverse range of input and perspectives and believe your insight would be invaluable.
Northwest Dialogue Session
This Regional Dialogue session will take place in Fort McMurray, Alberta, co-hosted by Athabasca Chipewyan First Nation.
Travel and Accommodation
Travel and accommodation expenses will be reimbursed for one person per community/organization to ensure we generate diverse perspectives. The event itself is free to attend. More delegates from a community/organization may be considered for compensation, depending on demand.
Accommodation expenses will be reimbursed provided the individual is travelling more than 50 km from their residence. ICCE will provide a link to book under the hotel room block once accommodations have been finalized.
Meals - Breakfast and lunch will be provided during the event. Other meals during travel will be reimbursed. Details will be provided in the Expense Claim Form.
Airplane – Economy class fares only will be allowed and where possible, cut-rate fares must be taken advantage of. Flex Class tickets from Air Canada (or other airline equivalent that includes one checked bag and seat selection) is the standard option for ticket purchase. Only one checked piece of luggage will be reimbursed.
Train - Travel by train is permitted, including business class when it is less expensive than air travel.
Personal Vehicle - Travel by personal automobile is allowable providing the reimbursable amount is not greater than the lowest airfare in effect prior to the meeting. Mileage will be paid based on the Government of Canada reimbursement rates.
Taxi – Travelers are encouraged to use taxis/rideshares or shuttles when possible. Taxi fares will be reimbursed where they are incurred as follows:
1. From home/office to airport/train station on outbound trips in your hometown (and vice versa on the inbound trip);
2. From airport/train station to office/hotel on outbound trips in the city being visited (and vice-versa on inbound trips)
ICCE National Office will provide an Expense Claim Form at the event for those eligible for reimbursement.