Register for Girls Learning Code March Break Camp in Vancouver and Lower Ma...
Description
Girls Learning Code Camps are designed for creative girls between the ages of 8 and 13 years old who want to use technology to change the world.
Interested in volunteering at camp? Learn more and apply here.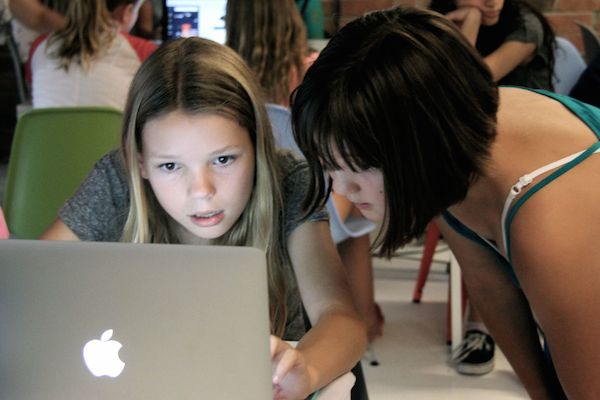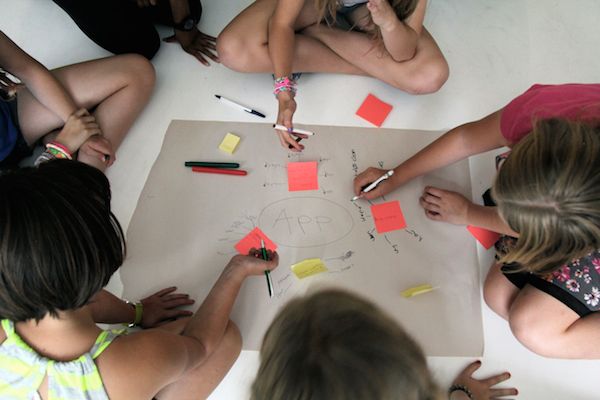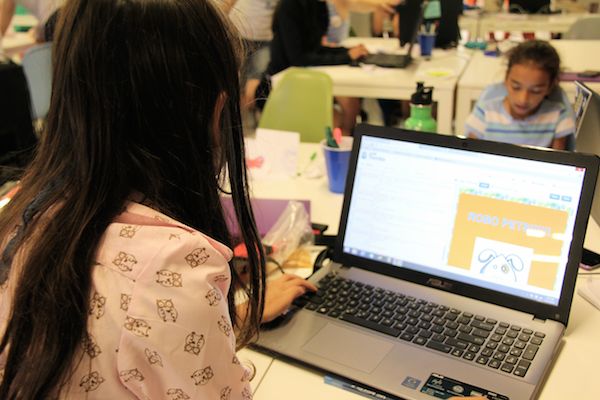 Technology can be intimidating - but can also be extremely rewarding, with dedication and perseverance. At our technology camps, we will help girls who love technology become creators and not just consumers of technology.
Our focus is to make sure that these learning experiences are fun, engaging, empowering and inspirational. Through hands-on, collaborative, project-based learning, girls end each day having built something. These camp experiences are designed to help girls see technology in a whole new light – as a medium for self-expression, and as a means for changing the world.
We want to help girls:
1. Discover a passion for learning about technology
2. Experience the satisfaction that comes from being a builder – not just consumer – of the web and technology
3. Become more confident and self-assured makers
4. Develop a willingness to try new things
5. Increase their knowledge of technology-related careers
Note: Camp r

uns from 9am-4pm with before and after care included (from 8-9am and 4-6pm).
Also note that scholarships are available to girls who otherwise would not be able to attend. Apply here.
What is Girls Learning Code?
Founded by the same women who introduced
Ladies Learning Code
in 2011, Girls Learning Code is less about "code" and more about changing the world – through teamwork, creativity, and, of course, technology.
What Makes Girls Learning Code Different?
Girls Learning Code has been designed specifically with girls in mind, by the team who founded Ladies Learning Code. When developing plans and curriculum for the camp, we keep in mind a recurrent theme in research on gender and technology: girls approach the computer as a "tool" useful primarily for what it can do; boys more often view the computer as a "toy" or an extension of the self. Thus, the theme of each week will be "Changing the World" and technology will be used as the means, not the end.
Learn more about our Girls Learning Code camps
here.
Check out
this video
for a sneak peek of a past Girls Learning Code camp in Toronto:

What parents say about Girls Learning Code:
"My daughter went to the camp without a clear understanding of what a tech camp for girls was but was pleasantly surprised by the experience. She enjoyed every single day at the camp and showed great enthusiasm about the topic she and her group chose to present. I would not hesitate to send her to another tech camp with LLC whenever the opportunity arises."
"My daughter wasn't sold on the idea of attending a "technology camp" for March Break. By the second day she was raving about how much fun she was having AND how much she was learning. What a great combination!"
"I learned about Girls Learning Code from the Toronto Star. I looked into it and I thought it was such a great opportunity for my daughter to be exposed in the field of technology. I was really happy that she went to Girls Learning Code because she was introduced to different programming languages, exposed to companies like Google and Mozilla and had to work with different girls she's never met before. I wish my older daughter who is now in first year university had the same opportunity as her sister."
"This was a great iniative that is needed to encourage females to become leaders in computer technology field. It was inspiring for my daughter to visit Google, to see a modern office space, to see a bilingual women in a leading position at Google. This camp provided a perspective to girls that they not only can play and use technology, they can design, create and become leaders in technology."
"My daughter had a blast, the other campers were a great bunch of girls, they learned, grew and had fun. The venue was well chosen, the balance of activities was good. The extra little touches of caring were noticable and appreciated. The camp was down to earth and unpretentious but the counsellors took their jobs seriously. A+. I will recommend to other parents."
Organizer of Register for Girls Learning Code March Break Camp in Vancouver and Lower Mainland area!