Description
Registering your New Business: Avoiding some Legal Pitfalls
Starting a new business is exciting and stressful. You are so focused on getting your business off the ground on a shoestring budget that some things are overlooked, including some basic common legal pitfalls.
This introductory session will highlight issues faced by business owners when registering of a new business and help them avoid some of these pitfalls.
Following this session, you will be introduced to and have a basic understanding:
About the different types of legal structures a business can take

How to go about picking a good business name from a legal perspective

Understand the issues when to apply for a trademark for your business name or logo
---
About Lionel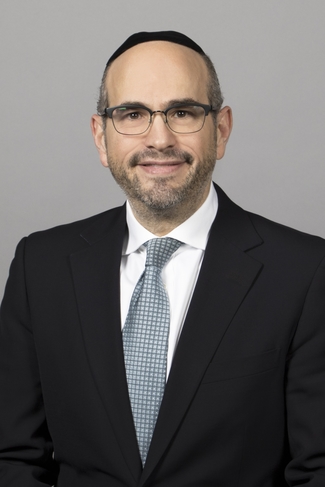 Lionel J. Perez is a lawyer specializing in corporate law and the co-founder and President of CorporationCentre.ca, Canada's leading online business registration service provider offering a full range of affordable and easy-to-use legal document filing services to Canadian small businesses.
Under Lionel's guidance, CorporationCentre.ca has established the industry standards and developed new technologies helping hundreds of thousands of Canadian small businesses by simplifying and streamlining business registration, saving them time and money. Lionel was instrumental in taking CorporationCentre.ca from its infancy to the industry leader status it holds today bringing the energy and vision that has proved invaluable for CorporationCentre.ca's success. Lionel's leadership has garnered recognition including being named to the PROFIT HOT 50 – Canada's emerging growth companies (2005) and the PROFIT 100 – Canada's fastest growing companies (2008). Lionel has developed an expertise in advising startups and has written on the business and legal aspects of business formation and its impact on small business owners.
Prior to founding CorporationCentre.ca, Lionel practiced corporate commercial law with a technology law firm advising start-ups and publicly traded corporations. Lionel holds law degrees from Osgoode Hall Law School (Toronto) and the Université de Montréal. He also holds a Bachelor of Arts degree in Political Science. Lionel is member of the Barreau du Québec.
https://www.corporationcentre.ca
https://staples.corporation.ca
---
What is Spotlight?
We know that staying up to date on today's big ideas and tomorrow's big trends is a job in and of itself.
As the world's first working, learning and growing store – we are excited to introducing Spotlight: a new community gathering and learning space. Spotlight will engage communities with knowledgeable experts to both inspire, inform, motivate and educate.
Spotlight is a space accessible to persons that use mobility devices. We encourage people from all backgrounds to participate in our public programming