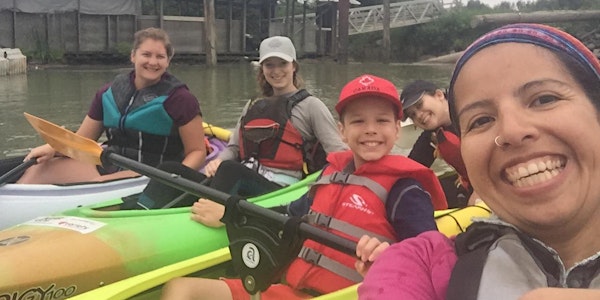 REGISTRATION GROUP SESSIONS PM AUG 17 FROM 1:15-2:45pm
Our adventures in the outdoors entail a rehabilitative approach and the fun that each participant can have and enjoy with others in nature.
When and where
Location
Brae Island Regional Park 9451 Glover Road Langley, BC V1M Canada
About this event
Adventures in the outdoors entail a great balance between measuring the risk for each participant and the fun that each participant is meant to have. Safety conditions on the water are always influenced by the weather (wind, rain, etc.) as well as the conditions of the river or ocean that we paddle in (speed of the current, water levels, etc.). We truly appreciate your flexibility and trust in our expertise as we guide each client through his/her session to ensure safety. Sometimes this guidance may involve paddling near to shore and a short distance only, other times, it may involve finishing a session earlier to avoid major incidents or hazards for clients.
The time for each session has been especially arranged and reserved for each client. We require everyone to show up on time so we can offer the full session to all participants. We are not able to make up any time missed due to being late nor finish sessions late. We also do not recommend that clients show up more than 5 minutes earlier than the scheduled time to avoid too much waiting around, which may result in getting bored and/or impatient. Showing up on time is the best practice for everyone! Clients with different seating adaptations, will connect with staff to see when to come prior to the session.