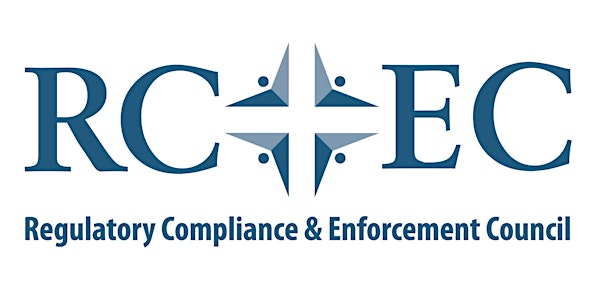 Regulatory Compliance Fundamentals
This 40-hour introductory training program is specifically designed for inspection, investigation and enforcement personnel including by-law
Refund Policy
Refunds up to 30 days before event
Eventbrite's fee is nonrefundable.
About this event
RE-FORMATTED FOR VIRTUAL DELIVERY!
This 40-hour introductory training program is specifically designed for inspection, investigation and enforcement personnel including by-law enforcement officers. The program will cover a number of topics and be delivered by experienced law enforcement experts. The program will ensure new and experienced personnel are better prepared for their roles in the field and when making preparations for presentation of their cases. The program will also focus on current practices and procedures in relation to rules of evidence, search and seizure, case law and other aspects involving investigations and enforcement.
This course will be offered virtually one day a week for five weeks.
Please scroll down for a full outline of the course.
Please note the following:
- All course materials will be provided in an ELECTRONIC FORMAT ONLY on the first day of the course.
- While there will be no evening sessions, there will be course work to complete independently in the weeks between sessions.
- In order to successfully complete the course, students will be required to complete ALL course work as assigned, attend all 40 hours of scheduled class time and achieve a grade of 70% or higher on the final examination.  
- If a student fails to attend all 40 hours of in-class time, they will be required to re-take the course.  
- If a student meets all other requirements, but fails to achieve 70% on the final examination they may have one opportunity to re-write the exam after paying a $200 re-examination fee.   
 COURSE OUTLINE:
 Introduction to Law – Criminal /Regulatory / Civil responsibilities including liabilities 
Introduction and review of current laws both Federal and Provincial that impact investigation and enforcement.
Identification of critical legal definitions and their impacts on investigations and enforcement at the provincial level.
Review investigation and inspection legal authorities as identified by statute.
Detention, arrest, search, seizure, Charter requirements
Review Charter responsibilities and case law that directly impacts front line investigators and inspectors.
 Rules of Evidence including Search & Seizure Case Law
Introduction of evidence including judge's rules.
Identification of kinds of evidence
Introduction to evidence collection & continuity of evidence.
Introduction on how evidence is introduced at trials, hearings, tribunals, reviews etc.
Introduction to search & seizure laws and authorities.
 When an Inspection becomes an Investigation
Introduction to investigation both Criminal & Provincial.
Introduction to legal powers and authorities in Federal & Provincial Law
Introduction to Special Investigative Entities with investigative authority.
(Example: SIU / Ombudsmen Office / AGCO).
Identifying when an inspection becomes an investigation.
 Interviewing and Effective Note Taking 
Introduction to investigative note taking.
Review of current interviewing & interrogation techniques.
Review of when an interview becomes an interrogation
Review of current case law on how Audio/Video recorded statements shall be administered.
Hands on assessment and evaluation of good investigative notes vs. poor investigative notes.
Review of case law and how notes negatively impact both investigation and trial outcomes.
Review of investigative notes & document continuity.
 Testimony at Court and Tribunals 
Introduction and review of Rules of Evidence both Federal and Provincial
Discussion and examples of what good evidence looks like.
Introduction to trial and testimony preparation.
How Testimony effects both the organization and investigations.
Introduction to preparing a witness to testify.
The Provincial Offences Act 
Introduction to the POA.
Introduction to critical definitions and parts of the act.
Introduction to powers and authorities (arrest, search, warrants, use of force).
Introduction on how to commence proceedings by charge.
Review of legal documents required and their preparation.
Review of current case law impacting provincial investigations.  
CANCELLATIONS & REFUND POLICY
 The RCEC will not issue a refund or partial credit for any cancellations received less than 30 days prior to an event. In the event an attendee must cancel substitution of another individual will be permitted provided that notification is provided to the RCEC no less than 48 hours in advance of the scheduled start of the event.