Sales Have Ended
Registrations are closed
If you have any questions, comments, or concerns please email indigenousbrilliance@roommagazine.com. We look forward to seeing you at the event! Thank you for sharing this weekend with us.
Sales Have Ended
Registrations are closed
If you have any questions, comments, or concerns please email indigenousbrilliance@roommagazine.com. We look forward to seeing you at the event! Thank you for sharing this weekend with us.
About this Event
~ Reignite is a weekend dedicated to creative making and community building ~ Indigenous youth upto 29 years old are invited to participate in this *free* weekend storytelling retreat and workshop. Organized by Indigenous Brilliance and hosted at the upstairs gallery of Massy Books, this weekend is a place to explore techniques, experimentation, collaboration. It is a moment to gather and celebrate. Workshops include beadwork with Adrienne Larocque of Kihew and Rose, discovering sound through collaborative recording with Edzi'u poetry and more. We ask that participants commit to the entirety of the weekend, and registration is open for 12 individuals. The event runs 10 am - 3 pm on Saturday and Sunday, September 14 + 15.
Lunch is catered at no cost to participants. We are working to secure transit tickets or sponsorship. As the workshops will be held upstairs, unfortunately it is not wheelchair accessible event. Massy Books is a scent reduced space: please refrain from using scented products.
ACCESSIBILITY INFORMATION:
Massy Books is currently in the process of getting an accessibility audit done by the Rick Hansen Foundation. There will be a more in depth report and audit available once completed. The ground floor is accessible by wheelchair. The upper floor has 20 stairs leading up and is where this event will take place.
Currently we have the floor plans and sizing information:
The front door is 36" wide door, with a 32.5" clearance, and a .5" height sill.
The entry way in the back as a width of 3'10"
The back door leading to the washroom as a 36" wide door with a 33.5" wide clearance and a .5" height sill.
The washroom has a door width of 36", with a clearance of 33.5" and no sill. The bathroom has 5' diameter space, with a grab bar at 33" Above Finished Floor, the toilet at 15" A.F.F and sink at 34" A.F.F.
Here is a link to a photo of the floor plan: http://www.massybooks.com/accessibility/
A two-hour introductory beading workshop, led by artist Adrienne Larocque (Kihew and Rose) will introduce participants to beading. In this workshop participants will be taught the basics of beading, different types of materials, tools and finishing's that can be used. Single and two-needle beading techniques will be demonstrated. Each participant will create their own finished product and come away with an appreciation of beading as wearable art.
Adrienne Larocque is a Nehiyaw (Plains Cree) artist who lives and creates with gratitude on the unceded territories of the Musqueam, Squamish, and Tsleil-Waututh peoples. Adrienne creates contemporary Indigenous beadwork and jewelry through her business Kihew and Rose blending traditional techniques and materials in a modern way. Adrienne is on a lifelong journey of reclaiming her culture, and her beadwork is central to this journey. She earned her Bachelor of Arts Degree in Native Studies with Honours from the University of Alberta and has a Fashion Design Diploma from the Blanche Macdonald Institute. She wishes to create safe spaces to pass on her knowledge and help others develop their skills as she believes that everyone can create beautiful beadwork.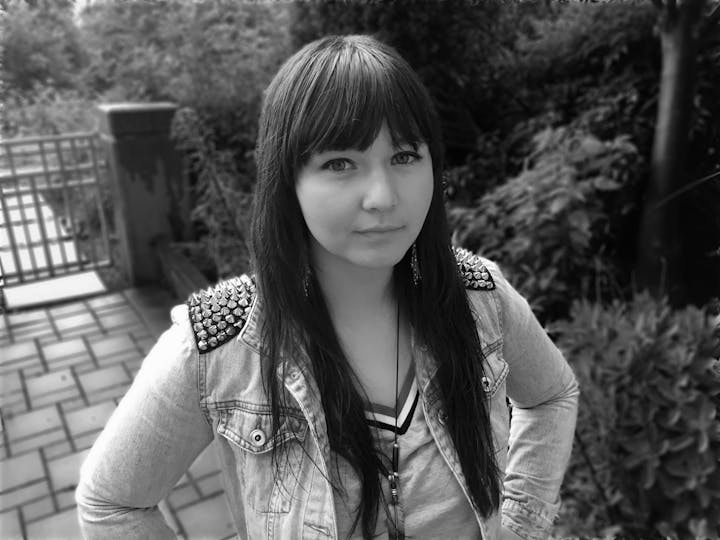 Edzi'u is a mixed race Tahltan and inland Tlingit sound artist, songwriter and composer. Her songs are an incarnation of her family's ancient tradition of storytelling; realized by designing sound through vintage and current audio recordings, electronic instruments and the voice. Edzi'u has a degree in music composition from Vancouver Community College, with a minor in classical voice. Her body of work, Kime Ani, samples audio from recordings of three generations of her matriarchs and grandmothers stories. Edzi'us songs are vessels of history, tradition, and adaptation; a glimpse of her world view and life experience through a contemporary Indigenous lens.