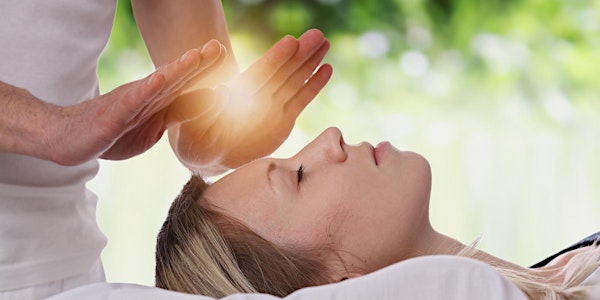 REIKI Healing - Level 2 Certificate Class
Reiki healing is a beautiful ancient Japanese healing technique that teaches you how to channel healing light from the Universe with your ha
When and where
Location
Healing Bay Wellness 2405 Lake Shore Boulevard West #Unit 305 Toronto, ON M8V 1C6 Canada
Refund Policy
Refunds up to 30 days before event
Eventbrite's fee is nonrefundable.
About this event
Reiki healing is a beautiful ancient Japanese healing technique that teaches you how to channel healing light from the Universe with your hands. Sometimes called the Love energy or the Motherly touch as well, this healing technique offers comfort to the whole family.  More info on REIKI: https://alternativehealer.ca/services/reiki-class.
REIKI I. is on Jan. 22nd and REIKI II. is on Jan. 29th,2023 from 11am-6pm.
Master Marta is accredited to offer Reiki Level 1, 2 and Master attunements and classes. She highly recommends taking this Reiki training because it provides a tremendous support to your everyday life. The universal flow of energy surrounds us all day, and Reiki offers a simple but effective method to keep your balance. Reiki healing is based on the philosophy of healing with the hands, so after receiving initiation, you can simply feel the flow of universal energy in your hands. 
Level II:  During this Reiki training you will receive additional powerful Reiki symbols that enable for further healing on yourself and others in your family. You will also learn how to heal someone from a distance, healing plants and pets. Marta will teach you additional techniques such as: how to bless your space (home, office), to release the root causes of emotional pain, and to manifest wishes with Reiki symbols! The traditional ancient symbols on this level will definitely increase your healing abilities!
What you will learn:
- You will be attuned to the Usui Reiki Level II. energy: increasing the strength of your Reiki energy with 3 Usui Reiki symbols- You will learn drawing the beautiful Japanese symbols and their healing properties- The Power - The Mental & Emotional - Distant symbols Including: how, where and when you would use them.- Blessing your home / food /plants / car / objects / surrounding- Distant Healing technique - Manifestation symbol to help clients - Touch upon pet healing- You will also learn Japanese Reiki techniques as taught by Dr. Usui including: Gassho meditation- Guided meditation before the attunement- Reiki Level II Practitioner Certificate upon successful completion of this course.
Who can benefit from learning Reiki?
- Health practitioners, such as RMTs, Nurses, Teachers - People with high stress jobs to learn relaxation & self-help techniques- Everyone who feels an aptitude to help others
********* For more information and testimonials please refer to my website www.AlternativeHealer.ca
Any questions please email me to marta@alternativehealer.ca
E-transfer directly to save on fees:
If you want to SAVE on Eventbrite fees or don't need invoice/tax receipt, you may e-transfer directly to me without fees or hst: marta@alternativehealer.ca
Early bird special Reiki 1 & 2 = $399
Reiki 1 & 2 combo $450 (regular special pricing):
https://www.alternativehealer.ca/product/reiki-combo/