Refund policy
Contact the organizer to request a refund.
Eventbrite's fee is nonrefundable.
About this event
HONOURING THE HUMAN EXPERIENCE ~ REIKI INFUSED MEDITATION
The Human Experience is EXTRAORDINARY!
It is messy. It is beautiful. It is dark. It is luminous. It is a journey of contrast.
Along the twists and turns of our life's journey, our human experience, we feel an array of emotions that connect to the experiences we are having in any given moment. Gratitude, Pride, Love, Inspiration, Excitement, Joy, Serenity, Hope, Sadness, Anxiety, Fear, Guilt, Shame, Pain, Anger. These emotions deeply affect each aspect of our lives and affect the choices we make. The weight they hold is limitless, and yet we often avoid and distract ourselves from them, especially the "negative" ones but even the positive ones, pushing them away and numbing ourselves instead of HONOURING the immense impact these emotions have on our lives.
In guided meditation, or, sitting quietly and listening if "meditation" is a word that you resist or feel anxious about, you allow your body and mind to temporarily rest. It is in this resting space where remarkable understanding and healing happens. It is where you connect to yourself on a soul level. Where you get quiet and truly hear and feel the essence of yourself. It is where answers can come and deep self love may me found.
During the experience I will infuse Reiki energy. Reiki is a form of energy healing that helps to foster natural self healing. "Reiki" is a Japanese word that connects the words "rei," which means universal, and "ki," which means vital life force energy that flows through all living things. It can invoke a sense of calm, relaxtion and inner peace and even joy.
Each experience is a theme that embraces a connection to a sacred place within ourselves, a place of healing and renewal in your soul. A connection to deeper grace.
People often say after experiencing meditation and reiki that their thoughts become much clearer and they find clarity and new perspectives around situations that may have been causing stress or anxiety.
You do NOT need to know how to meditate, there is no "how" there is only the willingness to be open to possibility.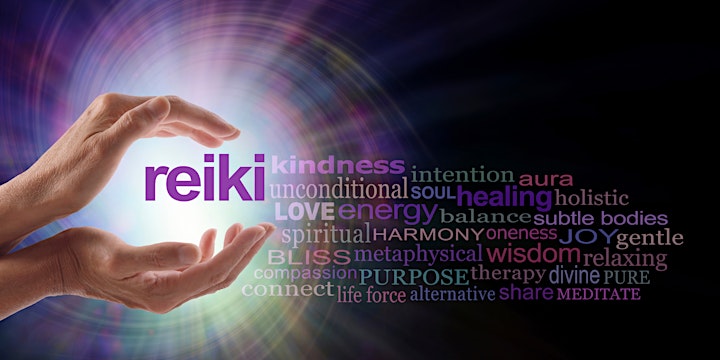 I created this reiki infused meditation experience as a place to hold space for you and share both my own personally written thoughts and meditations as well as the words written from the hearts of other souls. And, to share the wisdom of spiritual teachers while having heart centred conversations and expressions of the Human Experience.
If any part of this resonates with you, you feel aligned, drawn, or just even mildly curious I invite you to join us. No expectations. No judgements. Just Calm. It is a beautiful opportunity to some together in community and feel the warm of connection between souls and immerse in the quietness of your own mind, body and spirit to honour your Human Experience, in whatever form it is manifesting. There are no expectation to talk, you can just listen if that is what your heart calls for. Or you are invited to share your voice in expression of your thoughts and feelings and get the support of our community holding space for you. It's a beautiful thing.
With deepest gratitude,
Tracy Turberfield