Description
Join Dany Lyne to study Reiki as taught by Dr. Usui and the tools Lyne uses to support her intuition, connection to Universal Love and the self-healing potential we wish to awaken in ourselves, family, friends and clients. The programs are designed to support budding Reiki practitioners as well as yoga teachers, naturopaths, osteopaths, RMTs and other healthcare professionals who wish to include aspects of Dany Lyne's unique approach into their practice. Each workshop is also a healing ritual, presenting the student with the opportunity to identify and release blockages. Each can be approached as a personal initiatory journey, bringing light and love to a wounded self. The atmosphere is charged with the potential for growth, transcendence and transformation.


Course Desription:
Level 2
Saturday, May 19, 2017
Sunday, May 20, 2017
Monday, May 21, 2017
10 a.m to 5 p.m

Eight Branches Academy of Eastern Medicine
358 Dupont Street Toronto


This Level 2 program presents the nuts and bolts of Dany Lyne's approach.
The spiritual, mental, emotional and physical healing potential of each hand position is decoded and matched with the chakras and organs they target. This workshop is designed to reveal the metaphoric language of disease and its manifestation in the various energy bodies. Lyne presents a cohesive map to guide your self-healing practice as well as to develop your comprehension and confidence to apply your skills in a professional context. The workshop is supported by an 80-page illustrated manual.
Program:
Reiki Symbols and Mantras
Spiritual, mental, emotional and physical benefits of the hand positions on the head. We focus on fifth, sixth and seventh chakras as well as right- and left-brain hemispheres, eyes, ears, jaw and throat.
Spiritual, mental, emotional and physical benefits of hand positions on trunk, back and legs. We focus on chakras one through four, heart, lungs, liver, stomach, pancreas, spleen, duodenum, adrenal glands, kidneys, ovaries, uterus, bladder and colon.
Enkaku Chiryo: Distance Healing Techniques
Daily attunement ceremony and meditation practice.
Supervised practice time in class
---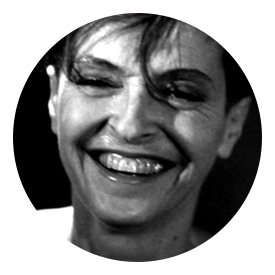 Dany Lyne uses the embodiment of high-frequency energy to activate full human potential. Her method ignites a new approach to living in creative genius and personal freedom through capturing and enhancing Loving Kindness and compassion in the four bodies: physical, emotional, mental, and spiritual. She draws from her experience as a trauma intuitive and CranioSacral therapist, studies with indigenous healers in Africa and Central America, insights during meditation and her personal passion for stimulating her clients' connection to the life force. Her greatest joy is sharing her discoveries with others.
---
Preparing for the Workshop


It is recommended not to eat one hour before class.
Aim to avoid caffeine, alcohol, recreational drugs, chocolate and sugar in the 24 hours before class. Your energy fields will be more receptive to the healing energy offered to you during Dany Lyne's healing circle.
Bring a light lunch.
We provide meditation cushions for the class. Bring your own for optimal comfort if you have a favourite cushion.
Bring a yoga mat if you own one. There are some yoga mats in the space.
Wear comfortable clothing suitable for long periods of sitting and gentle stretching.
Bring layers to adapt to room temperature and sudden hot or cold sensations due to energy shifts and healing in our four bodies.