Mental Health Matters: This 1-day seminar entails meditation, Reiki attunements, and practices focussed on enhancing your complete wellbeing
About this event
*Currently Reiki seminars are taking place in Toronto and Delhi only. Vaccination proof is a prerequisite to attend this in-person Reiki seminar. In case you would like to request a seminar in your city or country, please share your details at mindfulwithpc@gmail.com
HELLO HEALING
Reiki is an age-old Japanese holistic healing technique. It can heal you - physically, mentally, emotionally and spiritually. Reiki stands for Rei – Universal and Ki – Life Force Energy. We teach Reiki under the traditional method of Mikao Usui.
WHAT IS REIKI
Reiki is a natural, simple, and safe method of spiritual healing that opens the pathways to wholeness, recovery, balance, and harmony. Reiki treatments help minimize aches and pains as well as any side effects from medications; this helps promote enhanced recovery from any injury or sickness. Reiki is safe for all; it is used on adults, seniors, children, and pets!
USUI Reiki
Usui Reiki is taught in three levels.
Reiki Level 1 - During the course of this seminar, the student practices the various levels of training, meditations, principles of Reiki, history of Reiki and how it can be used in daily life. Participants will also learn the various hand positions for both self-treatments as well as for family, friends, and various other daily uses.
Reiki Level 2 and 3 -We shall discuss briefly in the Level-1 seminar.
BENEFITS OF REIKI
*Experience holistic healing and change in life
*Feel calm and balanced within
*Reduce fear and anxiety; helps in feeling secured and confident
*Feel less stressed and more empowered at work
*Raise your productivity and growth at work
*Sleep peacefully, beat lethargy and feel energetic
Note: As a member of 'International Association of Reiki Professionals, we make sure to follow all policies and procedures listed as a Reiki professional. Attunements during Reiki seminars cannot be taught from any book or through an online/distance seminar. It is a unique, experiential process that is accomplished with the presence of the teacher and the student.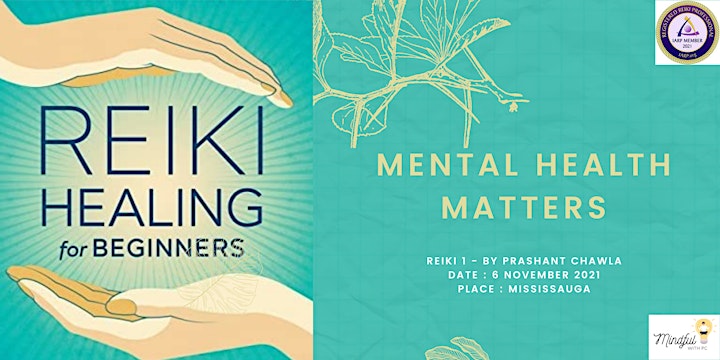 Organizer of Reiki Seminar Level-1
Actcelerate is a place where Drama, Theatre, Meditation, Reiki and Mindfulness come together on one platform to create a better lifestyle for us. 
After working with over 40+ global Organizations in North America and APAC, a large body of our work has demonstrated that drama based mindfulness trainings have led to the following:
Healthier collaboration and a harmonious workplace environment

Decreased conflicts and increased focus at work

Improved productivity

Increased happiness quotient

Enhanced mental & emotional well-being

Reduced mistakes at workplace

Reduced stress and anxiety

Reduced absenteeism due to happier environment

Better job satisfaction

Effective communication

Growth at work due to enhanced mental performance

Improved sleep quality due to stress reduction

More passion and enthusiasm in life