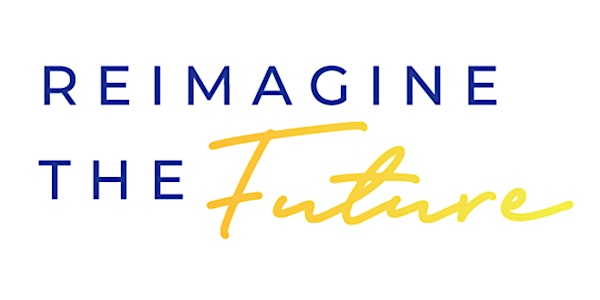 Reimagining the Future—For You and Your Coaching Clients
Join us for this highly interactive session for ICF Edmonton coaches!
By ICF Edmonton Charter Chapter
Date and time
Mon, May 16, 2022 4:00 PM - 5:30 PM PDT
About this event
Reimagining the Future - for You and Your Coaching Clients
Corby Furrow, CEC, CPHR and Charlene Kushner, CPCC, PCC
Things have shifted a lot since the beginning of COVID and resulted in changes to how and where we work, a reevaluation of what is important to us, and new thoughts about what we want for ourselves as coaches, as well as for our clients.
Join us for this highly interactive session with ICF Edmonton Charter Chapter Members Charlene Kushner and Corby Furrow to look out on the horizon, reimagine your future in a fresh way, and explore new possibilities for yourself and your clients. We will also have a short meet and greet activity so you can connect with other coaches and grow your community!
Participants should come prepared to explore a vision for themselves and their coaching clients.
As a participant, you will:
Meet and connect with other coaches
Explore possibilities and take steps toward creating a vision for yourself in your role as a coach, and for your clients
Experience coaching (optional Bonus Session)
CCE credits N/A
Bonus Session
What are the possibilities and what might the future hold for you?
In the spirit of connection and growth, you're invited to take the next step. When you register for this event, you may also choose to sign up for a 30 - 60 minute peer coaching exchange with a coach that also attended the session.
Logistics
The webinar will be held via Zoom. Registrants will receive Zoom details in advance of the session. The time and location of the peer coaching exchange will be determined between assigned coaching pairs.
Details
1. ICF Edmonton Program Co-Directors will match all coaches who indicate they wish to participate in a peer coaching exchange.
2. Coaches are responsible for contacting each other and for arranging a mutually convenient time and "place" to meet.
CCEUs: N/A, however peer coaching exchanges qualify towards coaching hours for purposes of accreditation.
Questions
Contact us at programs@icfedmonton.com.
About the organizer
ICF Edmonton Chapter is dedicated to advancing the coaching profession by providing support, education, training and resources to both practicing and professional coaches. Our chapter represents a group of professionally trained personal and corporate coaches.
We support and encourage the development of professional coaching through:
- Networking with other professional coaches
- Creating Professional development opportunities to earn Continuing Coach Education Units (CCEU's)
- Supporting individuals looking to become coaches to find the information and training they need
- Promoting the standards and ethics in coaching practice
- Educating the community about professional coaching and the value to be gained from partnering with a coach
- Assisting coaches in obtaining their credential through ICF Global
- Helping coaches build their own professional coaching business
If you have any questions about ICF, the Edmonton Chapter, finding a coach, membership or becoming a coach, we invite you to reach out to any of our board members. Alternatively, you may complete the form on the Contact Us page and our Chapter Assistant will respond to your request for information