Description
Take two days to strategize, plan and discover what you need so you can expand, make more money and experience more joy in your business.
You may have heard the Henry Ford quote "If you only do what you've always done, you'll only get what you've always got!" Well, the definition for insanity is described as "doing the same thing over and over while expecting different results." So, let me ask you this: Would you like to see better results in your business? Would you like to receive more money, have more time, and experience more joy? If so, then you need to make positive changes to the way you do things, because what got you to where you are today is not what will help get you to where you want to be. You've got to Reinvent your Business!
The Reinvent Your Business Retreat is designed to guide you find the answers for what changes are needed in all areas of your business, so it can grow to the next level. To upgrade you need to update. The exercises and experiences in this retreat will help you to strategize and plan for an amazing 2018 year! How do you feel about doubling your income? It's possible!
At this experiential Retreat you will:
Analyze past year, what worked and what didn't

Let go of the past to move into a new future

Envision next year and what is your next level

Align your business with your Authentic Self

Clarify your purpose and focus for next level

Set your goals for every area of business

Begin new habits and rituals for success

Present your Reinvented Business & get feedback

Network and Mastermind with your colleagues
What other entrepreneurs just like you say about this retreat
Today was life changing for me. I felt completely safe and supported to release what needed to be released. I met Irina at the Oakville Wellness Show and had no idea how my life would change between Saturday and the following Thursday. The Universe brought us together and I feel so excited and nervous and inspired and just a little bit scared. Val​​​​​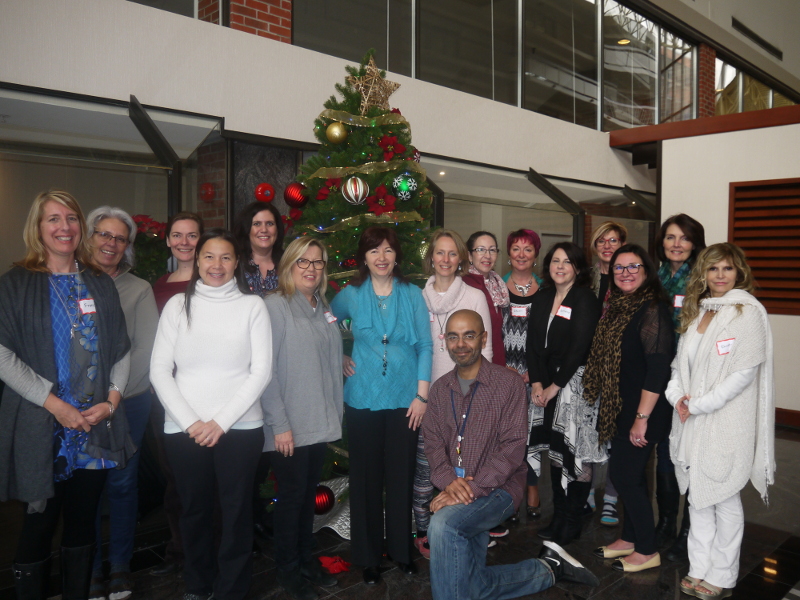 Amazing. Irina has a quiet confidence that cannot be faked. She speaks from experience, not theory. Prepare to be inspired. Irina offers a unique retreat. Her experience as a successful engineering executive and her deep sense of spirituality is a perfect combination for entrepreneurs who want to follow their life purpose. This is a highly experiential retreat. Be prepared to dig deep! Leroy Rodrigues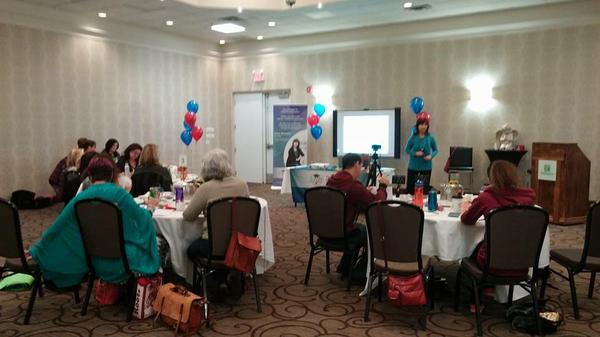 I felt like I knew the direction in which I was going with my business but now I have confidence to move forward. I am feeling empowered and motivated. It has helped me to know that I am good enough to start my business now! Irina stayed focused and went with the energy of the room. I felt supported. Marina George​​​
Before attending this retreat I felt confused about my business and steps to take. I now feel so much clarity full of amazing insights. I have clear action steps of what I need to do to attract potential clients and grow my business at this time. Katie Christie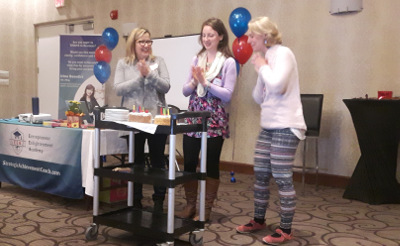 I was excited to attend. I felt the time was right for me and my connection with Irina at the Oakville Wholistic Expo was so positive I knew this would be a great experience.My confidence level increased and I feel I released the blockages that were stopping me from moving forward. Thank you. Sherri Murphy
I definitely recommend this Retreat. I think it's god for entrepreneurs to go through this process. There is something magical about it. Anna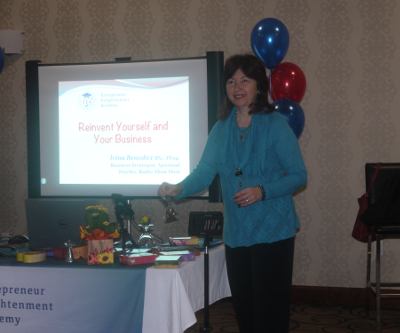 I loved Irina's retreat so much. It came at a perfect time where I'm in a big personal and business transition. As a heart centered entrepreneur, I felt drawn to her warmth and the way she combines practical business with spiritual teachings. We did many different heart opening and expansive exercises where I felt more aligned with my life and business and I left feeling clear and confident about my next steps. I also met many other heart centered healers and coaches and felt part of a loving enlightened community. It was a wonderful experience that I highly recommend. Lori Bateman