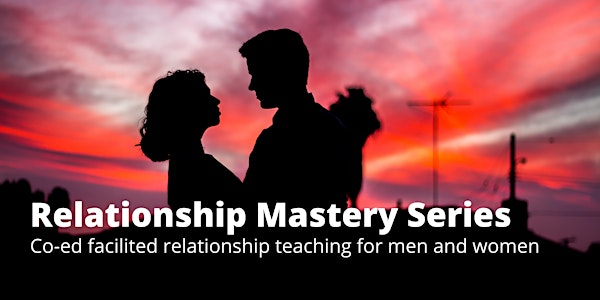 Relationship Mastery Series - relationship training for men and women.
Two experienced Coaches teach from the heart and real-life situations and knowledge about how to navigate romantic relationships.
About this event
How often do you get access to a team, man and woman, that can deliver relationship help that actually makes sense?
No theoretical books here. This is real-life learning backed by both the clinical teachings and the coaches' actual trial and error in relationships from their personal experiences.
No 29 yr old marketing geniuses here, with no life experience trying to sell you things they have not lived.
We have crashed and burned, rebuilt, learned, and grown.
Now, it's time for us to share the information that you really need to thrive in romantic relationships.
One hour of this information can change your life, 6 hours.....well, come join us and see what you think.
Why are we doing this free? Because you shouldn't work with a coach you don't know or trust. This is so you can get to know who we are, and how we work. If you like us and need more help, great, if not, we hope your time with us serves you well.
What is a Concsious Realtionship? - June 3rd
Communicate with clarity - June 30th
Navigate conflict properly - Week of July 11th exact date TBA
Who's leading this dance anyways? - July 28th
Better, more.....September 7th
Betrayal, now what? - September 8th
More info here