Wendy's talk is all about relationships! Bring your partner if you have one or come solo! There is something for everyone to learn.
About this event
In this talk, Wendy will help you understand:
What is this thing called love and why are we so drawn to relationships, even when it can be so hard?
What conflict and disconnection in relationships is really about. What are the most typical patterns of conflict and disconnection?
What are the key issues that underlie relationship conflict for everyone:
What are some of the specific issues or vulnerabilities for those with an TBI
What are some of the specific issues or vulnerabilities for those who love someone with an TBI?
How do TBI difficulties like memory problems, difficulty with anger, processing challenges show up in relationships?
How can those with TBI and those who love someone with TBI change or shift difficult patterns of interacting?
Please note the Q&A component is included in the 1 hour Educational Talk, running from 1:00pm until 2:00pm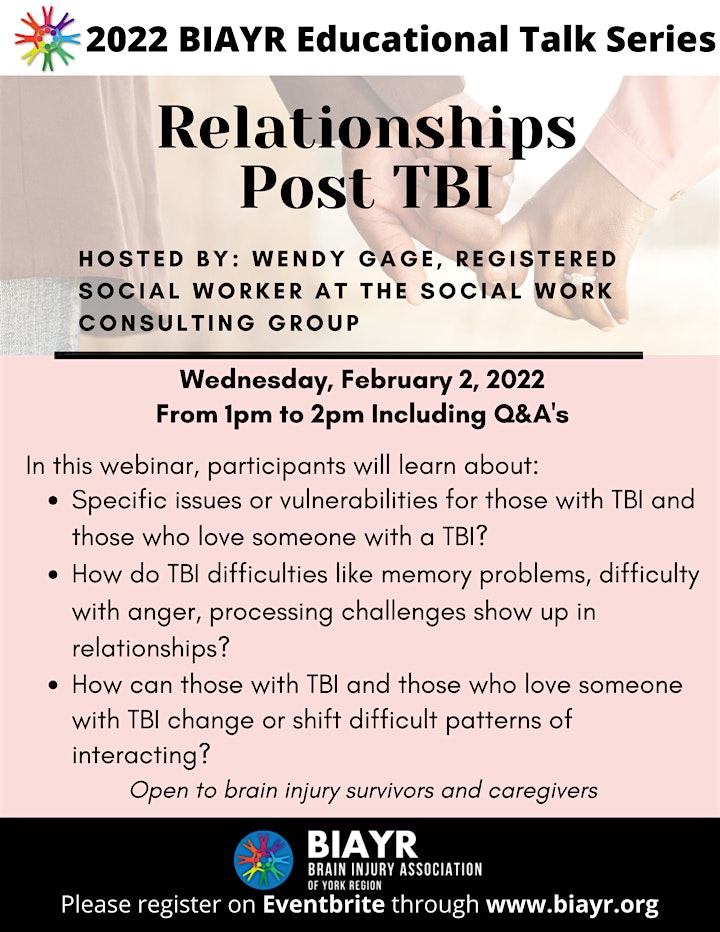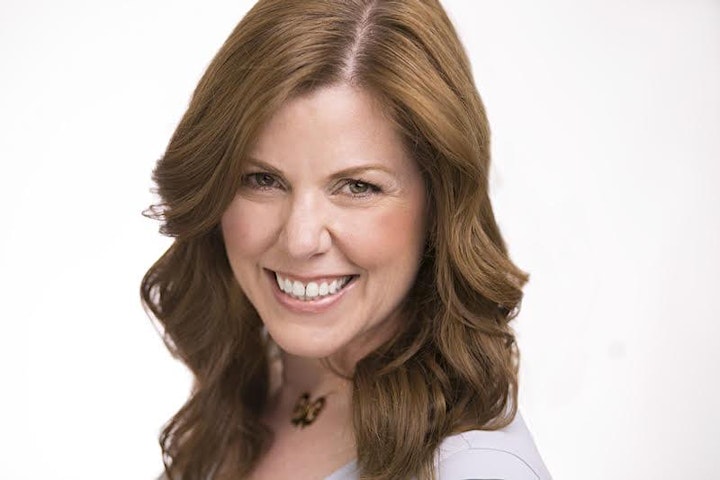 Wendy Gage is a Registered Social Worker and Clinical Supervisor with the Social Work Consulting Group in Toronto, Ontario. Since her beginnings as a social worker on the Neurology Program at the Hospital for Sick Children over 25 years ago, she has worked with people with brain illness and brain injury. After joining the Social Work Consulting Group ten years ago, she embarked on a certification in Emotionally Focused Therapy, which is a proven method for treating couple's distress with over twenty years of research. Wendy has additional specialization in EFT with trauma, with interpersonal violence, and with families and is a Supervisor-in-Training to certify other EFT therapists. Wendy loves working with couples, particularly when one member suffers from a brain injury, using EFT and is excited to share some of her insights on how it is for those with ABI, how it is for their partners and how to get unstuck from difficult patterns of relating in your relationship.