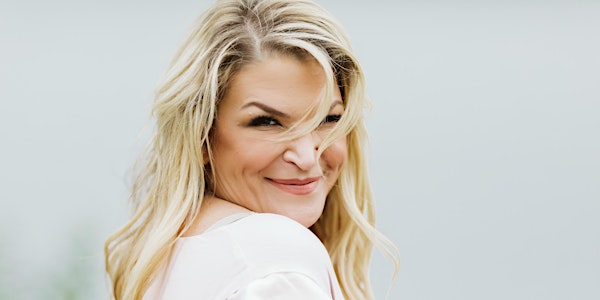 RELIT! 2020: Bring. Your. Brave.
It is time, my friends. RELIT! 2020 for educators has been set!
About this event
If you're a teacher, an educator, or a leader of children, any age or stage, this day is for you.
In our third annual RELIT! event, we dreamed about expanding it to even more educators—three cities were on the original docket and we were prepping to bring love, light, and reconnection across Canada. And then, the corona hit. Cancel with broken hearts? We said—NOT TODAY CORONA! We took a deep breath, dropped our shoulders, relaxed our asses and said, let's be brave and bring our love for teachers LIVE ONLINE! And what the heck, lets invite some of the best in the business to join us on the virtual stage.
August 22, 2020, we are going to connect educators around the world in a one-day virtual event. Our theme—Bring Your Brave. Our team's definition of brave is this: "doing something, with your whole heart, when you can't predict the outcome". See it's not brave if you know how it's going to end. And, right now, there's lots of uncertainty not only in this world of education, but on our planet. So, we figured there's no better time to talk about all things "brave".

On this day you will meet some of the bravest souls I know to help you celebrate the holy work of education and talk all things trauma, loss, relationship, and most importantly, joy. Joy is a choice, and oh do we have the line-up to BRING it. I can't even tell you how excited I am. Friends—we have a host for the day (what?!)—the powerhouse influencer and activist Jesse Lipscombe will walk us through the day, bringing the big energy and big emotion, like only he can. We have a frggin DJ—you heard me. A DJ. Mikey Dubz is a runner by day and a DJ by night and he will keep us rockin. The line up, you ask!? We will start the day with a great woman who taught me the biggest lesson I've learned about honouring the First Nation's Culture, Heather Beaver. She will welcome us with a land acknowledgement, along with Métis elder Doreen Bergen. Then I am so honoured to be your opener, setting the stage for two of the best educators in the business: LaNesha Tabb (apron_education) and Naomi O'Brien (readlikearockstar) who talk culture and bias like I've never heard it before. Next up: funeral director and grief expert, my friend Jeremy Allen(insert deep breath). Then, I will sit down with the co-author of my next book, the incredible Laurie McIntosh (mrsmacskinders) to talk all about the strategies of Teachers These Days! And cue the drums and electric guitars. Our closer? The one and only Joe Dombrowski (mrdtimes3). Comedian, teacher, advocate for all things diversity, reconnector of the world, and funniest dude I know will leave you with a full soul. Can you even? If you have anything left, Joe, Laurie and I will take the stage LIVE together and in a question and answer panel discussion.
IF you snag a very VIP ticket, there is an additional live INTERACTIVE hour of content with Mr. D and I (and any other speakers we can convince to join us. It will be epic.
Our intention for this day is to start conversations and hold space for our most important lessons and emotions: I can promise you laughter, some kick-ass motivation, and you can bet on some tears. We will bring all the inspiration, hope, and strategies you will need to step back into the classroom, braver than you've ever been, in one of the most important times in educator history.
When? August 22, 2020. 10am MST to 3pm MST.
Who should attend?
If you are in the business of educating other people's children, then this day is for you. Teachers, EAs, child care providers, librarians, support staff, bus drivers, custodians, parent council members, parents, non-parents. Any of you and all of you.
How does it work?
RELIT! 2020 is a live virtual conference that will be hosted as a webinar. We will send links to attendees to access the streams closer to the event. Individual tickets are only available in line with physical distancing guidelines in place at the time of this launch. We hope that everyone who attends this day filled with our heart and soul will have their own individual ticket. Once the conference is over, we will share links to access the replay, which you'll have access to for 24 hours, 3 or 5 days depending on your ticket type. All of the downloadable resources will be yours as well.
Level 1: You're amazing
$49 — full access to the Live event + access to rewatch for 24 hours.
Level 2: Rockstar status
$79 — full access to the Live event + access to rewatch the content for 3 days post conference. You'll also receive PDF digital summaries from all the speakers and a code for 15% off the Dr. Jody Reconnect Shop.
Level 3: Very VIP
$229—full access to the Live event + access to rewatch the content for 5 days post conference. You'll also receive PDF digital summaries from all the speakers and a code for 15% off the Dr. Jody Reconnect Shop.
And....(drum roll please)
A kick-ass box of exclusive ReLit 2020 swag valued at over $125 AND...(electric guitar please)
An interactive, ONE HOUR live question and answer "Happy Hour" with me, Mr.D, and Mrs. Mac after the event!
The Very VIP tickets are limited.
Multiple attendees / Registering on behalf of someone
If purchasing multiple registrations or registering on behalf of someone else (you can GIFT a ticket!!! End of the year teacher gift, anyone?), you will be prompted to enter names and emails for each attendee. It is critical that you include the actual attendee's email as this is how they will access the online content. If your school district or organization regularly blocks emails, we highly suggest using a personal email (like Gmail). Again, each attendee's actual email address needs to be entered during registration or they will not be able to access the online conference.

MC: JESSE LIPSCOMBE
Jesse is an actor, producer, entrepreneur, multiple award winner, activist, and father based in Edmonton, Alberta. In 2018, he received the Obsidian Award for Top Business Leader in Western Canada, and was named Community Man of the Year by Diversity Magazine. Jesse's top priority is giving back to his community through annual fundraisers, partnerships with Edmonton charities such as WIN House and iHuman, and by partnering with his wife, Julia, in launching the #MakeItAwkward campaign to combat racism, misogyny, homophobia and hatred of all kinds.
DJ: MIKEY DUBZ
If I'm not running all day, I'm DJ'ing all night.
LAND ACKNOWLEDGEMENT
HEATHER BEAVER
Heather is a teacher, mother, traveller, gardener, renovator, and dog lover. Fresh out of university, she spent 14 years teaching, living, and learning in an Indigenous community in Northern Alberta. She feels blessed to have the opportunity to share the road to reconciliation with her fellow educators.
OPENING PRAYER
DOREEN BERGUM
Doreen was born in an era when it was illegal to express one's Métis culture. At 55, when laws finally changed, she dove into her culture, learning music, dances, and handicrafts secretly shared in her childhood. Doreen is now a Métis Elder for the Homeland of the Métis Nation of Alberta Region #3 and an internationally recognized jigger. She has become an inspiration to Métis peoples, sharing her culture with students in schools, colleges, and universities.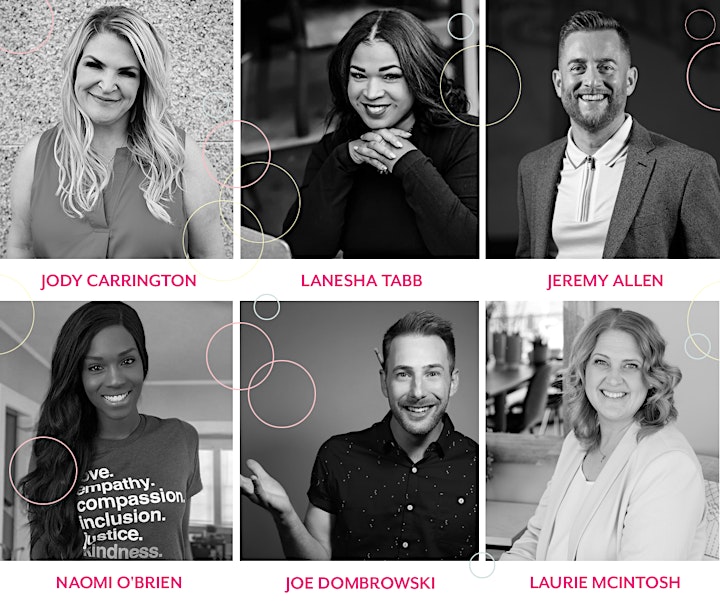 Speakers
JODY CARRINGTON
Over the past 15 years, Jody has assessed, treated, educated, and empowered some of our most vulnerable and precious souls on the planet. She is a child psychologist by trade but, these days, she rarely treats kids. Because, she believes, the answer lies in the people who hold them—in shifting the way they think and feel about the holy work that they do. Jody's first book, Kids These Days: A Game Plan for (Re)Connecting with those we Teach, Lead & Love, came out in 2019 and sold 20,000 copies in just three months. It is now on Amazon's Best Sellers List.
LANESHA TABB
LaNesha (luh-nee-sh-uh)! is a proud supporter of her culture; she believes representation matters and does everything in her power and platform to show her children a world that reflects the beautiful people that they are.
LaNesha has been teaching for over 14 years—most of those in K-2. About 6 years into her career, she joined the "teacher blogger boom". Her little blog ended up changing her life! A few years, PD conferences, and a BOOK deal later (she still can't believe that one!) here we are— with a community of educators, friends, and colleagues that live all over North America.
JOE DOMBROWSKI
Joe's viral April Fools' Day spelling test prank landed him multiple appearances on the Ellen DeGeneres show. Since then Joe (aka Mr.D) has been traveling the world with his stand-up comedy tour titled "Indoor Recess" which highlights his crazy life as an elementary school teacher. When he's not getting creative on screens and stages, Joe spends his time in Seattle, Washington where he still manages to substitute teach in title 1 elementary schools.
NAOMI O'BRIEN
Naomi just moved back to Orlando after living in Denver for 6 years. She loves talking with other educators about how to make schools more engaging and equitable for all students, especially as it pertains to race. That's second only to her absolute favorite—teaching kindergarten and 1st grade. She is a vocal anti-racist activist and interacts with people daily to help educate and learn along side them. She creates original nonfiction texts to pair with picture books to ensure that all of her students have the background knowledge and vocabulary needed to truly comprehend a text.
JEREMY ALLEN
In addition to his passion for serving families and communities, Jeremy shares an equal desire for death education and helping individuals better understand grief, loss, and mourning. He is a licensed funeral director/embalmer and owner of Gregory's Funeral Home in Provost, Alberta, and the heart behind DeathEd.ca—a space for those experiencing or walking alongside someone who is experiencing grief and loss.
LAURIE MCINTOSH
Laurie is a mama to three, wife of one, and kindergarten teacher to many. She thrives on creating a culture of kindness in the classroom, fostering community collaborations with those who believe in the power of connection and building relationships with learners and their families in unique ways. Laurie is forever grateful for not 1 but 2 appearances as a guest on The Ellen Show in Season 12, where she was recognized for her teaching and incorporating Ellen's "be kind to one another" motto. Laurie and Jody are currently coauthoring the book "Teachers These Days."