Description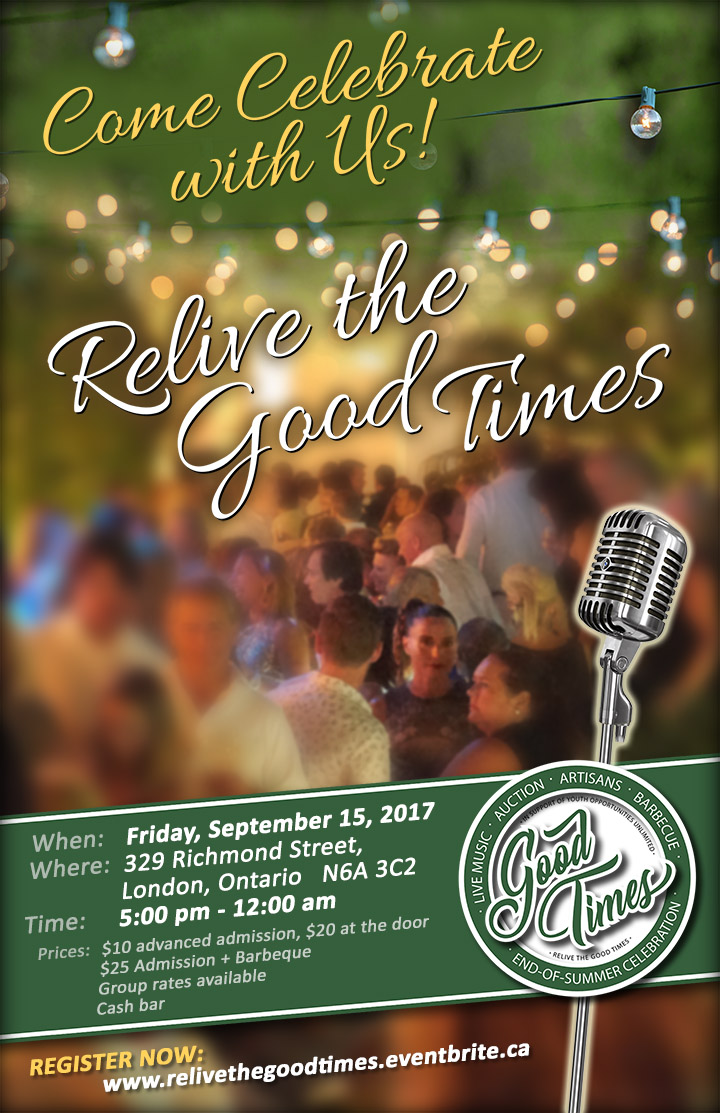 YOU have to be at the best Party this Summer!
Join us at The New Addition, formerly known as GT's bar in London, Ontario, for a night of 'Reliving the Good Times' in support of The New Addition Campaign!
The auction aims to raise funds and awareness for The New Addition Campaign by upcycling materials and pieces that have been salvaged from The New Addition venue's previous tenants - GT's. The auction will be held online through our partner iHasta online auctions. All items can be viewed prior to the event via this link: https://ihasta.com/index.php/auction-listings/auction-listing-page/?id=5840# and will be live to bid on September 15th. Start creating your wish list!
Delicious BBQ and finger foods made by the YOU Made It Cafe will be available to snack on while enjoying our acoustic patio performers in the early evening which will transition into upbeat tunes later in the evening. Guests are welcomed to browse auction items throughout the venue, created from salvaged & up-cycled materials from the GT's bar, throughout the evening. The night will finish off with two former GT's bands, Smokin' Dave & Pensky File to play throwback tunes everyone will recognize while sipping on delicious London Brewing Co-Op craft beer served throughout the evening. You don't want to miss this unique event!
Ticket entrance price is $10.00 - this does not include the price of the BBQ or beverages and admission at the door is $20. Rates with a BBQ meal are available, as are group packages of 10 admission tickets with BBQ.
Evening Agenda:

4:45 PM Patio Performance: Golden Harps Steel Orchestra

5:00 PM Center Bar: DJ Joram

5:00 PM Center & North Bars: Online Auction & Game of Chance

5:00 PM Bars Open: Sponsored by London Brewing Co-Op

5:00 PM Patio: BBQ Sponsored by YOU Made it Café

5:00 PM Center Bar: Buy your YOU Market Quality Preserves

5:45 PM Welcome: Emcee Tara Overholt, CTV London News Anchor

6:00 PM Patio Performance: Duane Lauzon Music

6:45 PM Patio Performance: John Fellner

7:50 PM Formal Programming

8:15 PM North Bar: Pensky File

9:00 PM North Bar: Game of Chance Closes & Winners Announced

9:00 PM BBQ closes

9:30 PM Patio: Late night snack bar

10:00 PM Programming Continues

10:15 PM North Bar: Smokin' Dave

11:00 PM Online Auction Closes

11:45 PM Last Call!
For event or registration questions please email alyssa@connectdot.ca or call 519-204-2499
Organizer of Relive The Good Times!