Description
In response to COVID-19, this workshop will take place over video conferencing (i.e., not in-person at VIVO). To join the online meeting, participants will be sent an invitation the morning of the first session.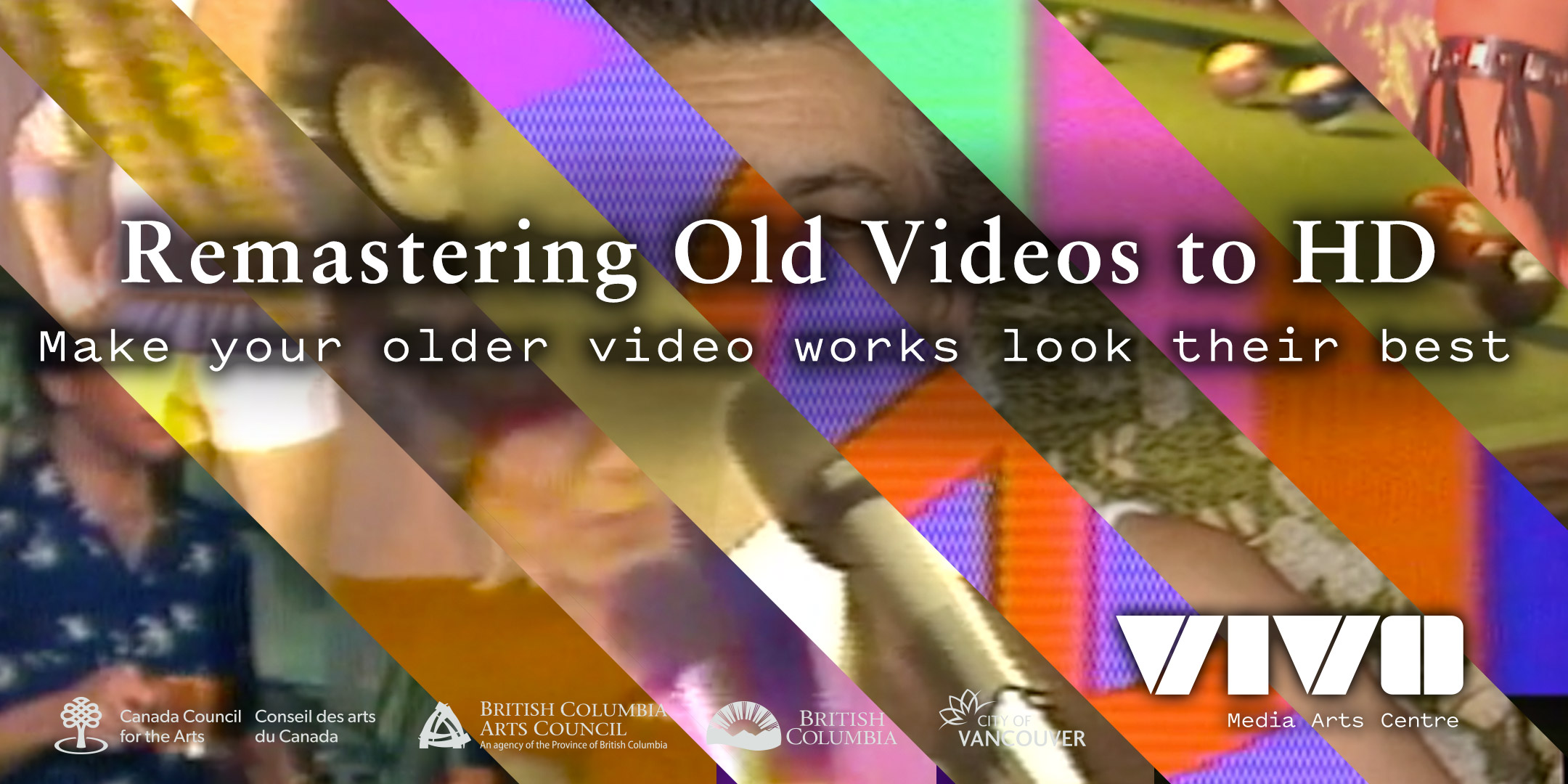 Use the latest tools in FCPX to make your older video works look their best, with artist and digitization expert Clark Henderson.
4 hours total over 1 session, online // $45 (+GST), or BY DONATION for VIVO Producer Members or those whose income has been reduced by COVID-19

Sat May 16, 11am - 3pm
One Extended Subsidy available:
https://forms.gle/MaPRZ7RLAeBBXprw8
Prerequisites & requirements:
Familiarity with the Mac OS, and basics of Non-Linear Editors.

Participants must have their own footage to work with, and it is recommended that it be Interlaced, and Standard Definition. Please email education@vivomediaarts.com if you would like clarification about this.
Participants must have Final Cut Pro X (any version). Note: Final Cut 7 will not work because it doesn't the features required for this workshop. A free trial version of FCPX can be installed, available here: https://www.apple.com/final-cut-pro/trial
To join the workshop, participants will use the free Zoom Desktop Client, available for free here (click on the Download button under "Zoom Client for Meetings"): https://zoom.us/download.
Recently digitzed your older video works and are underwhelmed with how they look and sound? This online workshop is for you. Video artist Clark Henderson is VIVO's dubbing technician, and he'll show you how to use Final Cut Pro X's latest features to optimize your older videos for reissue or screening. Following Clark's demonstrations, you'll learn to remaster your own footage. For example, you'll correct video clips that are too bright or too dark, present unwanted colour shifts, or have glitches or annoying interlace flicker. Make your standard definition videos look better than was possible back when you first finished them.
Topics covered include:
Identifying the original section of footage used and aligning it with previous edit.
Basic interlace theory and the various types of deinterlacing. Applying smart deinterlacing.
Basic colour correction.
Centring and cropping.
Basic sound fixes.
Discussion of other issues, such as closed captioning, subtitled versions, etc.
---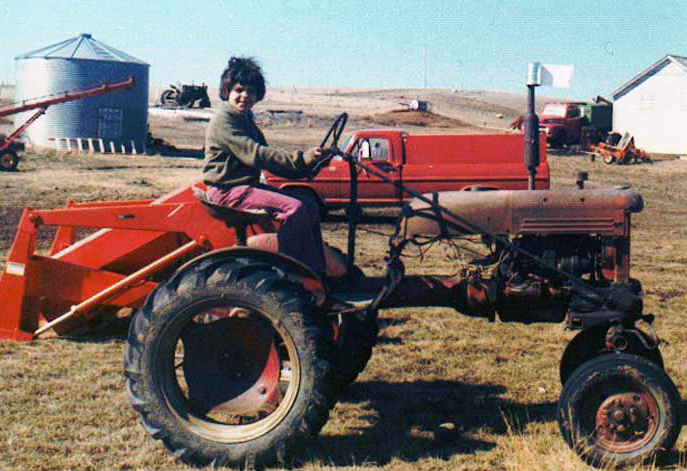 Clark Henderson is a founding member of PAVED artist run centre in Saskatoon and comes to VIVO with many years of experience in both commercial and independent productions. He works as an assistant editor in the film and television industry, including Bella Ciao!, Paramedics: Emergency Response, Two Men in Boat Chasing Spring, The Shopping Bags, Storm Warning, The Devil You Know, Very Bad Men, and Mythos. Clark is also VIVO's Technician & Distribution Assistant, operating the dubbing room to capture old videotapes for the archives, sending out works to festivals, and all sorts of other things. He likes cats and the colour turquoise.
---
Want access to discounts?
If you're taking even a couple of workshops, it's worth signing up for a Producer Membership (Basic or Extended):
http://www.vivomediaarts.com/join-participate/become-a-member
Or redeem the Video Bucks you earned by volunteering:
http://www.vivomediaarts.com/join-participate/volunteer
---
Refunds: Class sizes are small, and our instructors need to be paid–if you can't make a class that you've signed up for, we need time to alert wait-listed participants. VIVO presently asks that withdrawals from workshops be requested by emailing education@vivomediaarts.com at least 12 days prior to the workshop date, if you would like to receive a refund minus a $5 administration fee. Thanks!