Event Information
Refund policy
Refunds up to 1 day before event
Renaissance Club is a virtual social club for seniors led by world renowned music historian Dr. Paul A. Merkley.
About this event
This is the third event of an eight-week music history community education series. Dr. Merkley has co-authored Josquin and the Monk of Axum with his late wife, Dr. Lora Matthews. Attendees are requested to purchase an Amazon Kindle copy of the book's latest edition.
WEEK THREE PROGRAM DETAILS
Dancing, Jousting, Professional Spying (Then and Now!), and More Music
Chapters
15-24: We all need to move. Learn Renaissance dancing (it's not hard!), who spied and how, and more about music, especially music for dancing
EVENT FORMAT
Each session is around ninety minutes. The facilitator will lead an interactive program for an hour, followed by fifteen minutes questions and answers, followed by fifteen breakout rooms socials.
THE INSPIRATION BEHIND RENAISSANCE CLUB
We live in a period of extended isolation. Like in the 15th century, the Plague threatened every country in Europe in those times. It moved from city to city. Guards at the gates kept lists of cities afflicted by the plague. No one who had come from one of those cities was allowed in. Josquin narrowly missed being a victim of it. His successor died from it and was buried in the cemetery on a plague island. Dr. Merkley has read the documents of the public health inspectors. When they found a house with the plague, they sealed the entrance and returned in forty days to see who, if anyone, was left alive. How did the people of this time navigate this time? How did they cope with the isolation? With music, dance, art, and literature. Perhaps we can do the same.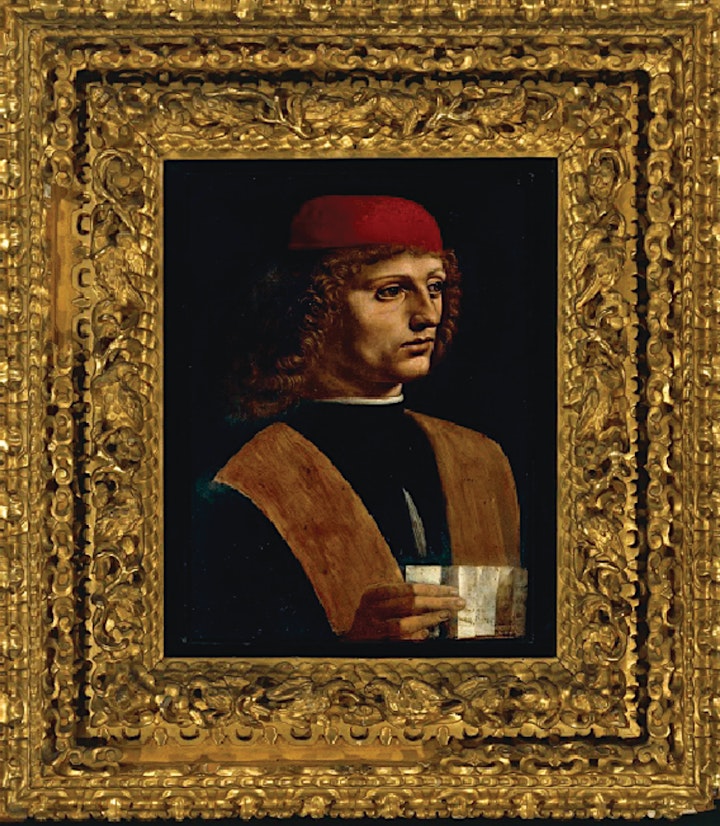 Leonardo da Vinci's painting of a ducal singer, called "The singer of angels," very probably a painting of Josquin. Leonardo da Vinci, Public domain, via Wikimedia Commons.
LEARNING OUTCOMES
Here are the top five lessons which Dr. Merkley believes can be borrowed from the Renaissance period and applied to the present times:
Lesson 1: Music, Poetry, and Painting open the mind and heart, especially when shared
Lesson 2: Beauty can Inspire and Uplift: Real Power comes from That
Lesson 3: Spiritual Connections Support Art and Thought
Lesson 4: When Talented, Earnest People Gather, the Whole is Enriched
Lesson 5: Thinking of Art, Beauty, and Achievements of High-Quality Uplift
TO LEARN MORE ABOUT OUR THE EIGHT-WEEK SERIES
Please visit our website to download our brochure.
Although our events are targeted for seniors, all ages welcome!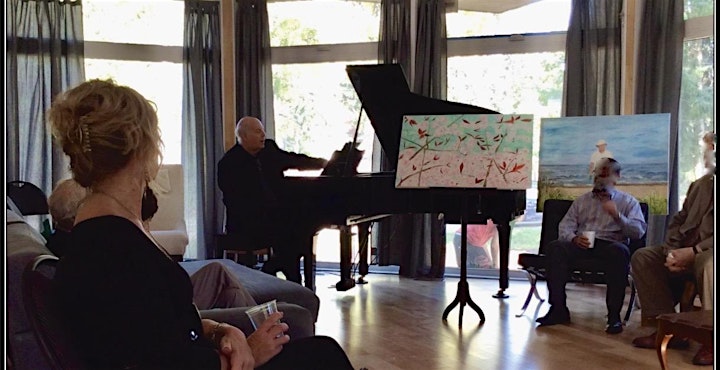 Date and time
Location
Refund policy
Refunds up to 1 day before event