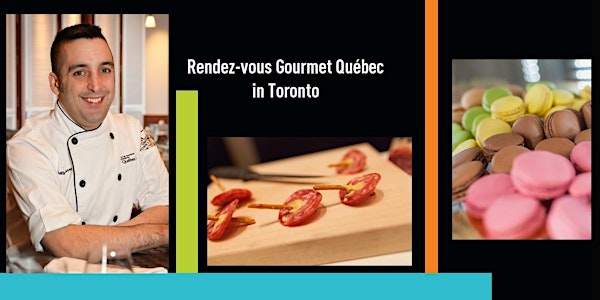 Rendez-vous gourmet Québec in Toronto
By Export Québec - AFS AutoForecast Solutions
Date and time
Wed, Oct 25, 2017 9:30 AM - 5:30 PM EDT
Location
Arcadian Studio and Loft 401 Bay Street 8th floor Toronto, Ontario M5H 2Y4 Canada
Description
The Bureau du Québec à Toronto and Restaurants Canada are pleased to showcase more than 50 producers for a real taste of Québec.
Wednesday, October 25th 2017 - 9:30am to 5:30 pm
Arcadian Studio and Loft, 401 Bay St., 8th floor, Toronto
Featuring guest chef Jonathan Lapierre-Réhayem, Institut de tourisme et d'hôtellerie du Québec (IHTQ), Montréal
You could win a trip to Montréal !
For more information on the participants, visit www.quebecgourmetevents.ca

About the organizer
AFS is the premier provider of automotive forecasting databases, business planning solutions, & concierge-level supportfor the automotive industry. This combined approach is unmatched, allowing AFS to be an extension of an organization's planning department. ​
Data is only half the story. The AFS automotive subject matter experts each bring decades of experience and are available to answer key questions focused on customer needs. Our business is your business. Your products, your customers, and the issues shaping your success. It's simple, a data provider needs to provide more than just data; they need to be your partner. The AFS approach adds value to critical business decision activities.
AFS provides a suite of forecasting and planning services to help understand risks and opportunities impacting short- and long-term goals. Our eight-year, detailed, global vehicle, engine, transmission, electrification, and drivetrain outlook is updated monthly with weekly updates to help transform customers from a reactive business approach to a proactive one. Our goal is to support and improve competitiveness.
AFS is also keeping a close eye on the COVID-19 impact on the global automotive community with a series of bi-weekly forecast updates.