Description
The Revue Cinema and the Rendezvous With Madness Film Festival present an ongoing series examining significant films in the history of madness and movies.
The feature will be followed by a panel discussion on the film's depiction of alcoholism, featuring RWMFF programmer Geoff Pevere and Jowita Bydlowska, author of "Drunk Mom: A Memoir."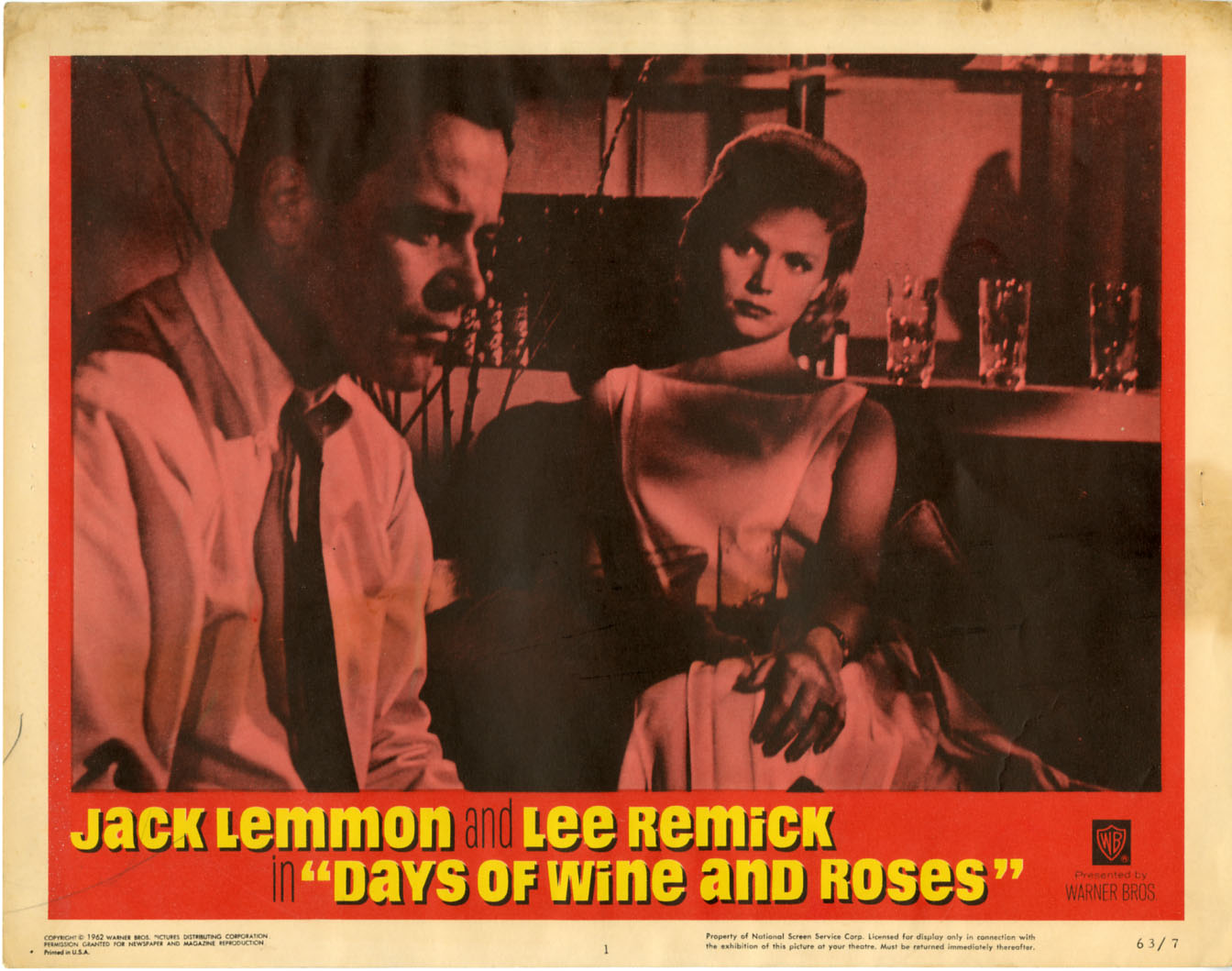 Days of Wine and Roses
USA 1962 117min. PG
Directed by Blake Edwards
Starring Jack Lemmon, Lee Remick, Charles Bickford
The most unflinching Hollywood movie about alcoholism since The Lost Weekend, Blake Edwards' The Days of Wine and Roses was also the first movie to probe the insidious process of co-dependence. It's love story on one level, but a horror movie once it traps its married couple — Jack Lemmon as an ad company PR flack, and Lee Remick as the woman he pulls into his drain-circling vortex — into a domestic sphere where the only thing keeping the two together is a shared inability to live outside the bottle. Taking its time to establish the incremental means by which booze drains the soul and generates a unquenchable thirst to fill the hole with poison, the movie exploits the irresistible charisma of the two leads as a way of seducing us into their insulated bubble until it inevitably bursts. Lemmon is a marvel here: playing the white collar average Joe that sealed his stardom but this time the routine is an act: a mask of bonhomie concealing a quivering, self-loathing drunk. And as the woman who never touched a drop before the ad-man plied her with Brandy Alexanders, Remick is purely heart-breaking: a casualty of addiction who might never have drunk a drop if she hadn't hooked up with Mr. Right. Studio head Jack Warner was horrified at the movie's logically bleak ending and ordered it re-shot, but ultimately backed off and left it intact, leaving us with one of those rare instances of a truly sobering Hollywood movie. - Geoff Pevere
Watch the original trailer for this exceptional film.

Previous presentations in this ongoing series: The Tenant, Seconds, What Ever Happened To Baby Jane?, Shock Corridor, Taxi Driver