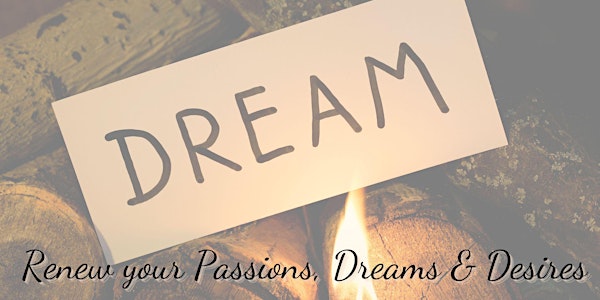 Renew your Passions, Dreams & Desires
Drop back into your Heart and Renew YOU
When and where
Location
Gananoque Curling Club 300 William Street South Gananoque, ON K7G 1T1 Canada
About this event
When we were little girls we had dreams - dreams of what would be, dreams of our wedding, dreams of being a mother and so much more! Dreams were natural and welcomed and dreams could be as grandiose as you wished.
As we aged somehow our dreams were supposed to become more realistic, more attainable. Dreams became more of a list of things that we should want. But what if we could dream again - dream BIG - the Unicorn in the sky kind of dreams??? Who says that those dreams aren't attainable? Who says you can't have what your heart desires?
The last couple of years have shown us what truly matters, and it has shown us that in the blink of an eye the world can change, and that life is short - I encourage you to lean in and dream BIG! To help you do just this I have put together a day to feed your soul and connect to your heart and I am inviting you to lean all the way in and join us.
We have an amazing array of speakers on our guest panel to get real, honest conversation going. You have full permission (not that you need it) to shed what is not serving you, leave behind that which does not feel good and open your heart to the possibilities before you. Align your goals with the desires and yes, your dreams and create a plan to reach for the moon.
All you have to do is show up with an open mind and heart the rest is all looked after. Engaging activities, sit down lunch, SWAG bag, Connections with other amazing women and of course learning from our guest panel speakers. Let's renew our dreams, passions and desires and walk into 2023 ready for more - I know YOU are worth it!
If you are a team builder in direct sales, a coach, a business owner, solo-preneur, career minded looking to advance or are none of those but are trying to find your way and carve your own path - this is for you! 
See you Nov 5th in Gananoque for a day of much need rejuvenation.
Sheri
Sponsorship & SWAG Bag opportunities are available please email sheri@sherigodfrey.ca to inquire.
If you are ready to step out from backstage and are ready to step into your spotlight - then this day is for you.
Lean in and take back your dreams and LIVE LIFE on FIRE! You won't regret it.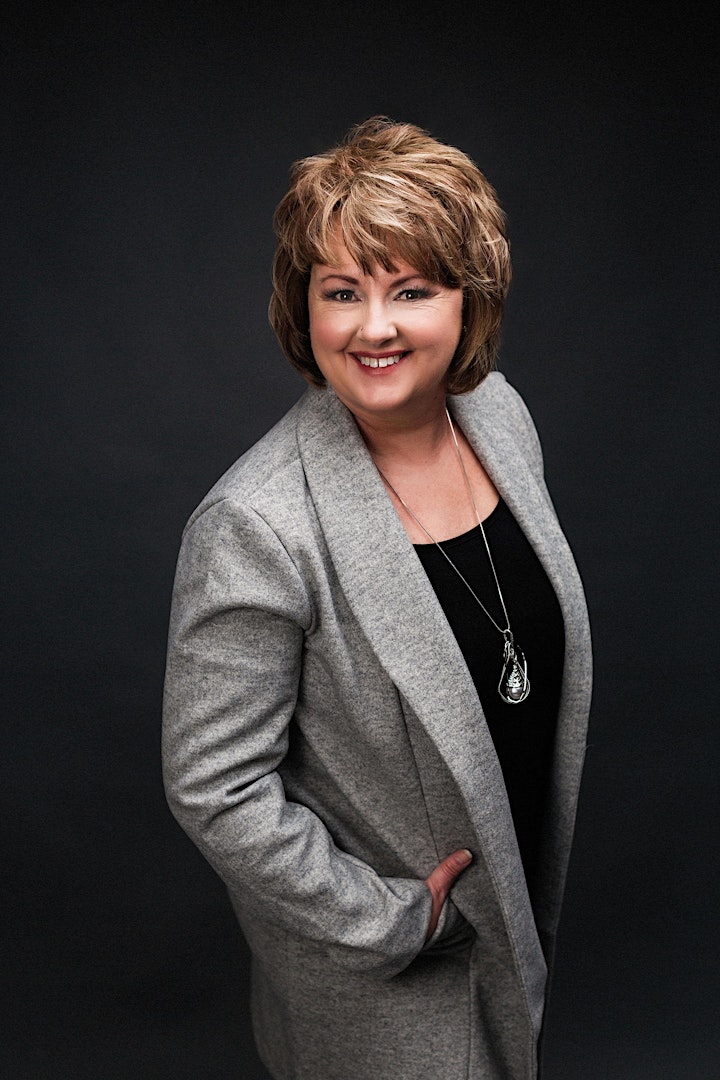 Your host for the day Sheri Godfrey a champion for women and their voice and an entrepreneur who understands the hard stuff.
I understand the ever-changing roller coaster ride that comes with entrepreneurship and the importance of forming community so that we can navigate the ride without losing our passion, desires and dreams. I myself am a multi-preneur and understand the need for pure alignment that incorporates all of you.
A competitive Public Speaker and Motivational Speaker I believe in the power of your voice and strive to give women the gift of owning their voice so that they are more comfortable speaking up for themselves. I have speaking has taken me to a Speaking Retreat in Vegas, a Woman's Retreat in San Diego and I have curated opportunities locally for women to gather and speak.
I invite you into a safe space to talk about the highs and lows so we can move through it together - that fire in your belly needs to be fueled and sometimes it just needs to be re-lit. Join us as we relight the fire and fuel it to new heights. One of my strengths is connecting women together and having you believe that YOU CAN do anything.
www.sherigodfrey.ca
www.seniortransitions.solutions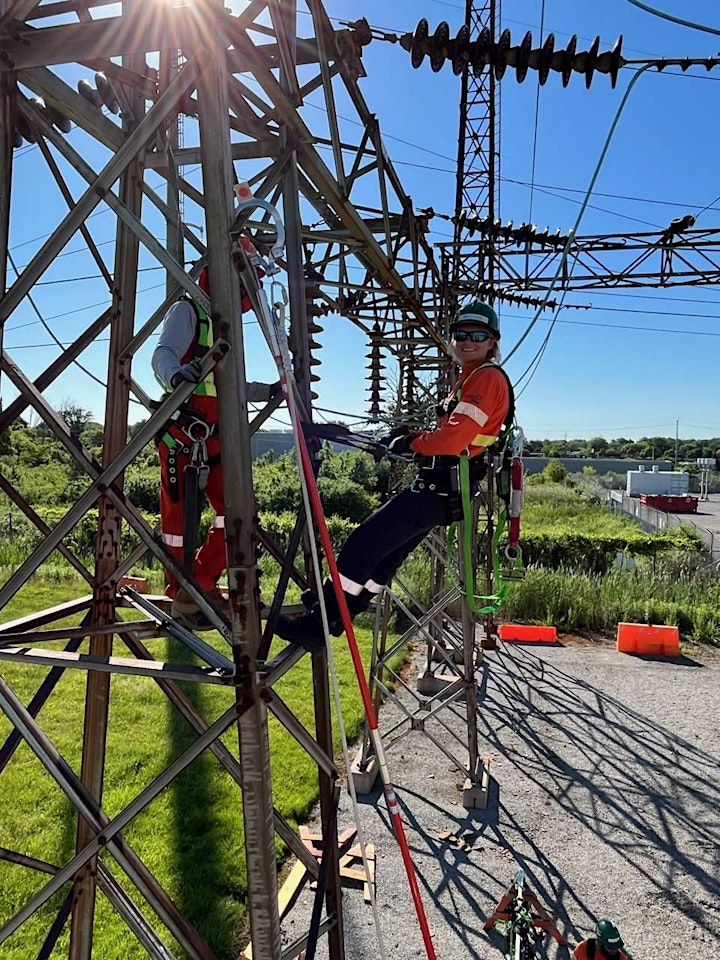 Molly Levee will be a guest on our morning panel
Molly is a young 22 year old woman taking the world by the tail. Her mom said when she was little she wouldn't leave her side. Molly has overcome many obstacles in her life, she conquered her anxiety disorder, has learned to navigate dyslexia and pushed through some major love losses. She is a force and continues to take care of herself physically at the gym and challenges her mind to pursue her dreams and goals with passion. Miss Molly is a successful young High Voltage Electrical Apprentice with Hydro One, supports the community as a volunteer firefighter and to stay afloat in this demanding financial world has a part time job as a server.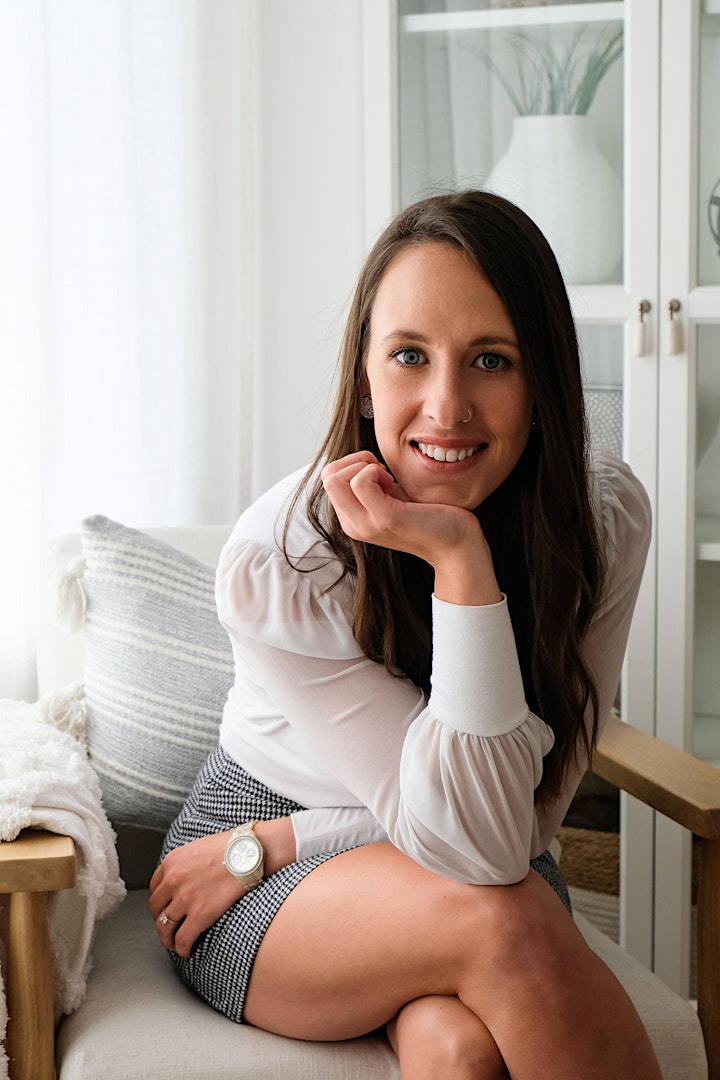 Dalhsie (Dal-Sea) will be a guest on our morning panel
A passionate mother, mover and memory-maker, Dalhsie understands the challenges and the beauty of a busy life.
Retail Management taught me how to lead teams, how to care for customers and how to work hard for someone else while they reaped all the rewards and benefits of my hard work. Wanting better for me and my son I pursued a goal of having better and doing better. I was tired of the nights and week-ends away from home so I decided to make a change. In the midst of COVID I created Naturally Luxe Cleaning a 100% Natural, Eco-Friendly and mindful approach to cleaning. I started with a team of 2 – me and my sister and I have quickly grown to a team of 14 all while navigating the challenges I face with mental health. ADHD and Anxiety are ever present and even today I am learning how to manage them in day to day and business life. No one said that the work / life balance would be easy but having control of my life (for the most part) certainly is worth the challenge.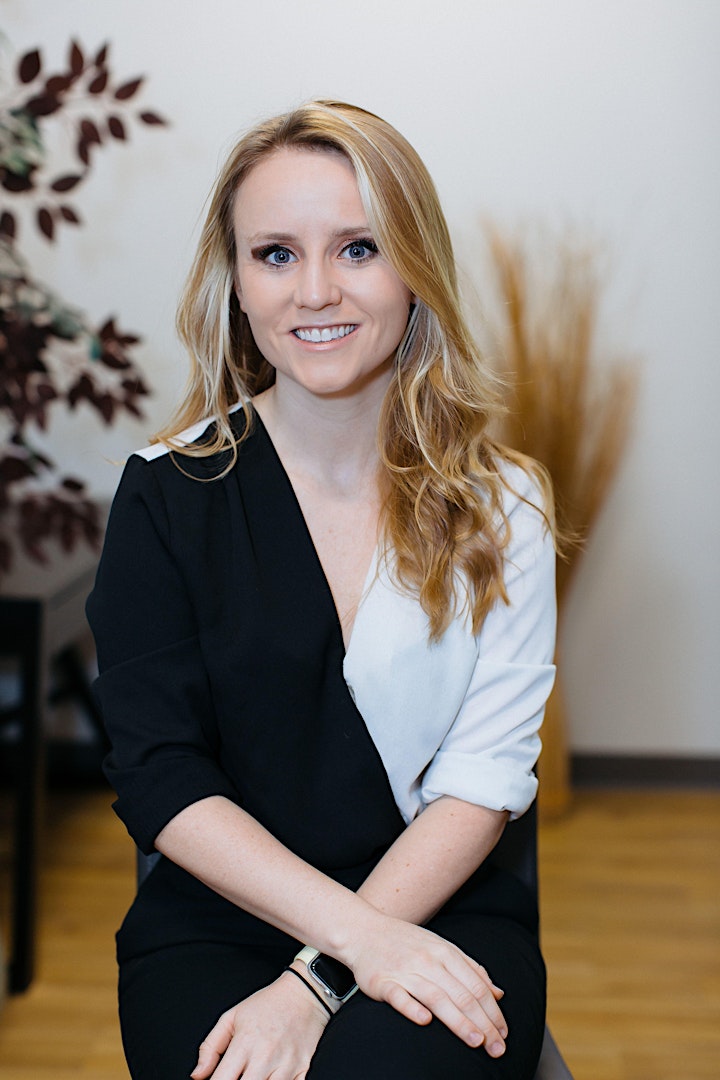 Forward thinker, determined and adaptable are key words that come to mind when I think about Sarah-Marie founder and owner of Shop Dressr an ecommerce business.
In 2017 Sarah-Marie had the opportunity to participate in a university exchange while attending Brock University and found herself transported to Florida University. During her studies abroad she was intrigued by the difference in school spirit, USA Spirit vs Canadian School Spirit. There was a different pride in the Florida students which overflowed into the surrounding communities. Funding is different for sporting events etc but the other major difference was the school apparel – so many choices to suit every taste!
Arriving back home Sarah-Marie couldn't help but think what our Canadian campuses might look like if school pride was trendy and relevant in the apparel that was available and in the blink of an eye (so to speak) shopdressr was born. Licensed apparel that spoke to a wider range of the student population has led her to a following in the 1000's and license agreements with major Universities in Ontario.
Today, Sarah-Marie is navigating the journey of change – as she ages, her wants and desires change. Some Universities have opted to not renew their license agreement which has Sarah-Marie looking forward. "Shopdressr wasn't my life long dream - it was something that happened to me and I ran with it because I was good at it. I know that whatever my purpose is, it will find me, but it is through experiences like this that I will find who I am and where I am supposed to be. I am excited for doors to close, so I can find new ones to open and explore the impact I am meant to make in this world". There are 2 things that I know will stay the course Sarah-Maire's positive attitude and her faith.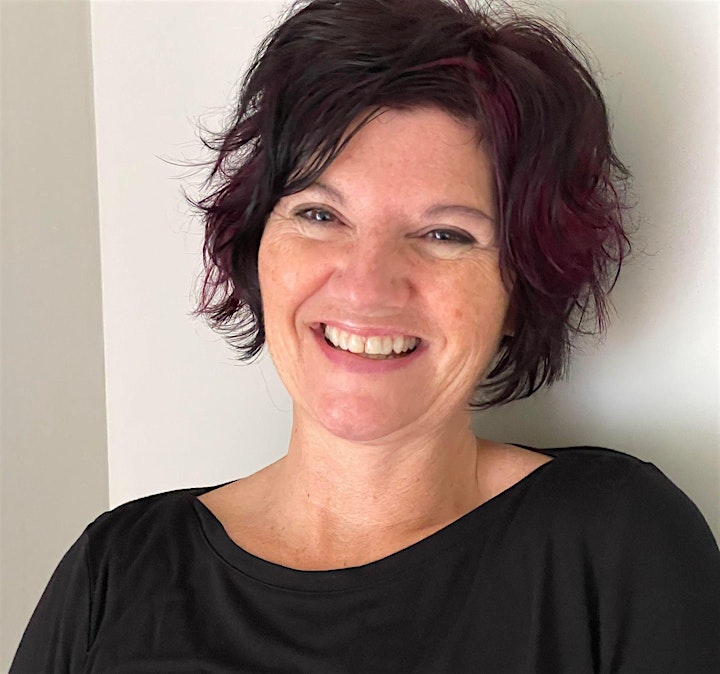 Shannon Levee will be a guest on our afternoon panel.
Shannon goes by "Shan" mostly due to her down to earth welcoming presence. Shan has many facets to her, she has traveled many bumpy roads, overcoming physical, mental and emotional obstacles, achieved success in working in a male dominated environment with the HVAC, Plumbing and Electrical trades for the past 25 years, runs a part time Wellness business and celebrates her two beautiful children which she calls the loves of her life. Shannon lives her passion, feels her desires and heartfully moves towards her ever expanding dreams. Speak to Shannon if you are looking for some guidance, I promise you, you will walk away feeling hopeful and empowered.
Shari Doherty is proof that the '2nd Act' of life just keeps getting better!
Have you ever felt defined by what you do? For most of my life I was defined by the corporate position I held. It actually defined my value and my self-worth, so, you can imagine what happened to my self-esteem when I was blindsided and downsized out of my position. In the blink of an eye everything I knew was whisked away and I was left to start a journey of discovery.
My journey started with tears, anger and uncertainty. No matter how hard I tried I could not see the rainbow in this storm. With the support and comfort of my family and my faith I slowly started to discover ME, and I loved what I was finding.
If you have been down and out or are trying to build your Act 2, I am here to show you that not only is it possible, but it is also gratifying on so many levels. Today I work hard at building my Real Estate Career while also honouring the strong, kindhearted woman that I am – Join me in the next chapter and come along for the journey – you won't be disappointed.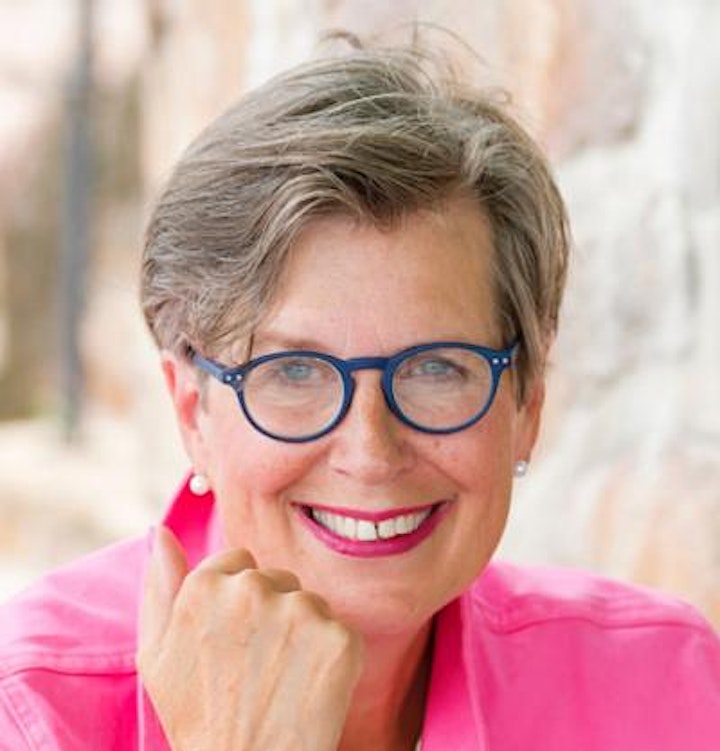 Diana Lidstone, Strategic Marketing & Growth Catalyst - will be on our afternoon panel
For those of you who know Diana, the words strategic, straight-talker and simplicity come to mind!
Diana joins our panel bringing to us 40+ years of business knowledge along with a wealth of wisdom for navigating life's ups and downs.
Diana has 'failed forward' many times, her greatest pearls of wisdom have come from the times that she has been knocked down with skinned knees. Rising up and dusting herself off Diana has overcome the fear of not being enough, not knowing enough and not being worthy enough.
The confident, polished businesswoman that stands before you has stood the test of time and today, she speaks openly and candidly giving us inspiration and motivation to keep rising up.
#worklessearnmore is her motto and don't we all want this?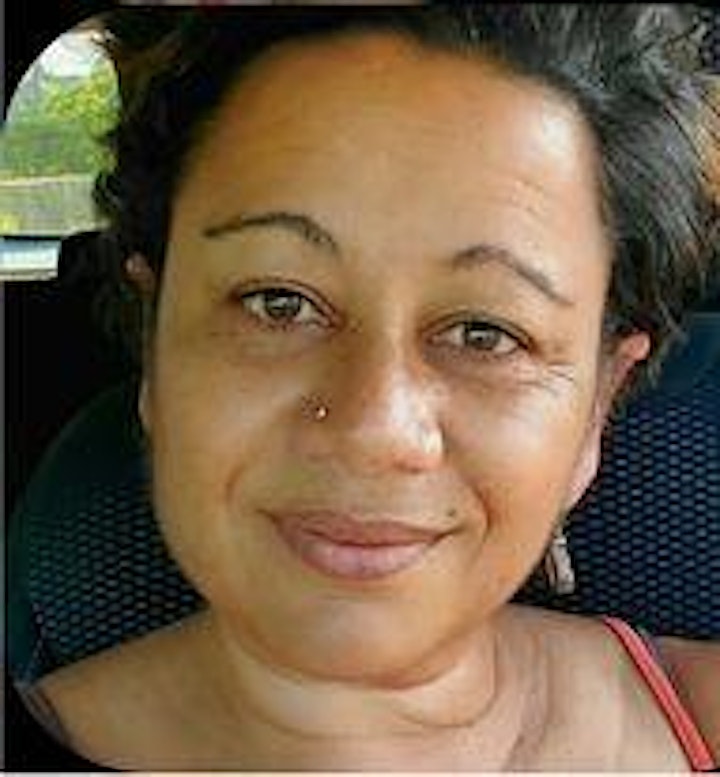 Allow me to introduce myself…
My name is Michelle Banks. I am a 53yr young, fierce woman, who self-identifies as a pleasant mix of Sunshine, with a side order of Hurricane. I am also the proud and blessed mother of 3 beautiful humans and a pampered Quadriped named Mia, and most recently, I have added the distinguished honour of being a soldier with the Canadian Armed Forces completing Basic Training aka Bootcamp this past summer in a cohort filled mainly 20 yr olds and yes, I kicked ass - it was hard but so very worth it!
My claim to fame has always been my insatiable thirst for reinventing myself and finishing as a version of being that I am always proud to uphold. I have yet to let myself down. The second half of my chapter in life is all about the GREAT STUFF THAT HAPPENS WHEN ONE EMBRACES FEAR and let me tell you, it's going to be a WILD EFFING RIDE!!