Renew Yourself - Spring Renewal Retreat! Vancouver Island
Actions and Detail Panel
Renew Yourself - Spring Renewal Retreat! Vancouver Island
Fri, 7 Apr 2017, 5:00 PM – Sun, 9 Apr 2017, 4:00 PM PDT
Description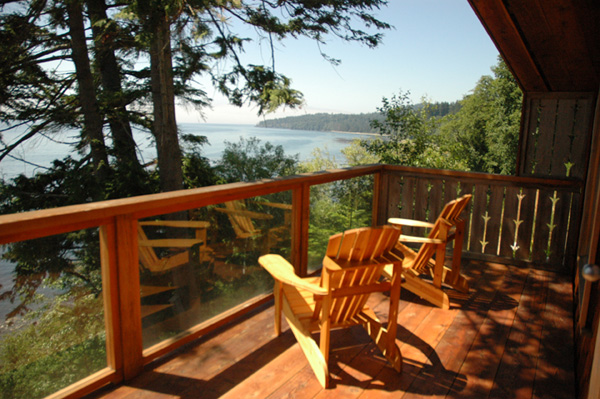 We welcome you to Renew Yourself with a Spring Renewal Retreat! Held at the artistically West Coast and luxurious accommodations of Vancouver Island's Craidelonna Oceanedge Lodging, We designed this retreat on our own experiences of long days at the office, raising children, electronic distractions, daily stresses, and errands that have gotten in the way of a healthy lifestyle and connection to self. It can unbalance us, unground and disconnect us. It interferes with our sleep and our productivity—ultimately distracting us from our true-life goals and desires.
There is a lot to be said for the mind-body connection.

After this retreat, you will feel rejuvenated. You will feel recharged. And most importantly, you will feel different, because the experiences you gain and learn in a retreat re-charge the soul.
During the retreat, you will have plenty of space and time to rest. You will be engaged in certain exercises or activities that release stress and open repressed thoughts or feelings that may unconsciously make you exhausted. You will have FUN! You will be nourished through heart conscious cuisine by Plump Plate Catering and nurtured through treatments designed to relax and renew.
Going on a retreat is like giving yourself a chance to look at the world in a different way, a gift to learn something new, to go on an adventure with your inner self.
Retreat includes:
2 nights of luxurious accommodations of Vancouver Island's Craidelonna Ocean Edge Lodging

Personal chef for the entire of the weekend (Friday dinner to Sunday afternoon snack). All food will be gluten free, dairy free, low glucose index, high fiber with vegan, vegitarian and meat options available.

Stop Overwhelm Workshop: Get Calm in 3 Steps and 30 Seconds with Erin Acton, Authority on Burnout to Balance

Yoga

Reflexology with optional Spa Treatments

Mediation

Gong

Hiking

Live Entertainment

Wine tastings

Paint Nite (subject to change)
See posted retreat agenda fon Facebook Event Page for full details
Note: All private sleeping quarters are set up for 2 or more people with a shared bed. Recommended for couples, families and/or a group of 2 or more friends who are willing to share sleeping arrangements

Early Bird Rates*:
Private quarters for 2: $650- $800/person
Private quarters for 4: $800-875/person
After Feb 1st*:
Private quarters for 2: $750- $900/person
Private quarters for 4: $900-975/person
*See Eventbrite ticket descriptions for full accommodation details
You will be engaged in reflections. You will gain insights. You will experience 'a-ha' moments. You may even:
Prioritize your life so your actions speak self-love
Feel more energized and refreshed after the retreat
Gain new insights about your purpose or direction in life
Gain clarity about your past, present and future
Release any blockages in your life, physically, mentally, emotionally and energetically
Learn new and healthier habits
Jumpstart on your physical health and gain that momentum to keep you going after you go back home
Gain a new perspective to look at things different in your life.
Find new ways to express your authentic self
Retreat facilitated by Carmel Chamberlain & Elissa Bergman
Meal Preparation by Plump Plate Catering
Yoga by Jenny Stewart Yoga
Paint Nite by TBD
Mystic Beach Hike facilitated by Carmel & Elissa
Stop Overwhelm Worshop by Erin Acton, Authority on Burnout to Balance
Gong Mediation by Sherri Dev Dharam
Reflexology & spa services by 9 Elements Spa & Reflexology
Live entertainment by Zonnis!