Description
This Renewable Energy Teacher Training is a FREE full-day professional development workshop presented by CE, a program of the Bonneville Environmental Foundation. This workshop acts as an educational pairing to a recently installed solar array on the Oregon Paleo Lands Institute, aiming to leverage this technology as a regional learning resource. This training gives teachers the confidence and practice to bring clean energy science and technology skills to their students. This program supports authentic learning and problem solving and offers teachers both the curriculum and materials to continue to implement renewable energy into their classrooms long after the workshop ends.
This offering includes reusable, durable classroom materials that support problem solving lessons for students. We provide educators with tools and resources to build pathways to science and engineering career opportunities for all students and work with teachers to co-create programming that meets their educational goals and priorities. Additionally, teachers receive classroom lessons aligned with NGSS and the opportunity to network with area teachers. This workshop is sponsored by the BEF with the intention of providing innovative STEM training to teachers in the Central/Eastern Oregon region.
For more information about this type of workshop under our former brand identity, Solar 4R Schools, view this video created by the Stanislaus County Office of Education highlighting our workshop held on February 4, 2015. Or, get a sense of a workshop in action with this teacher-created video from a workshop in Denton, TX on June 14, 2016.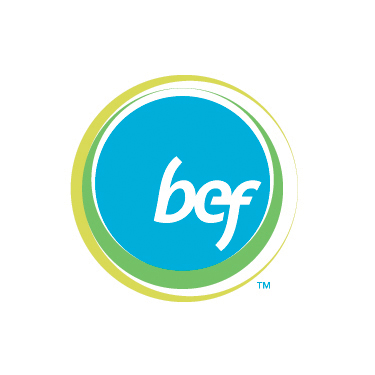 About BEF: BEF empowers businesses and other entities to be in balance with the environment through a full suite of products, programs and custom solutions that help address your environmental footprint. We align our extensive industry expertise with your business goals to achieve immediate impact today while helping solve tomorrow's biggest business sustainability challenges.

About CE: With the help of corporate and philanthropic partners, CE prepares the next generation to lead a clean energy future. It is a career-connected education program that trains educators to bring clean energy science and technology skills and knowledge to life for their students. Our vision: powered by a clean energy economy, our communities are thriving and resilient - in one generation.
CE empowers educators with knowledge, expertise, and capacity to advance their own professional development and increase STEM skills in their classrooms. Through this, teacher leaders emerge and lead their districts or region in renewable energy STEM/CTE education. As these regions take ownership to sustain and support this development, we will see an informed citizenry of educated energy consumers and problem-solvers from all backgrounds.
The program invests in educators to integrate the latest renewable energy science and technology into their lesson plans. We provide professional training, teacher-generated lesson plans, interactive science kits and materials, and access to real-time energy data to help bring renewable energy topics to life. www.cebrightfutures.org
FAQ:
What topics will be covered during this training?
The topics covered will include: the fundamentals of energy and energy use/conversion; the fundamentals of solar energy; simple circuits including voltage, current, resistance and power; the photovoltaic effect and technology; and tips on integrating engineering design and inquiry into your curriculum.
Where can I contact the organizer with any questions?
Contact CE program manager with any questions or for more information. Contact Parker Mullins, Program Manager at 503-553-3950.
Do you maintain a waiting list?
Yes. In the event of a cancellation, we will notify the person at the top of the waitlist and allow a maximum of 24 hours for their response before offering the opportunity to the next person on the list.
Is my registration/ticket transferrable?
Yes. However, this training is limited to 15 participants due to its highly interactive nature. We appreciate your consideration in contacting us to let us know if you need to transfer your seat to a colleague. We will need a name, email address, school and other contact info so we can contact them if there are any last-minute updates.
Do I have to bring my printed ticket to the event?
No. We will have a sign-in sheet for teachers who have registered through the Eventbrite.
Is this training free for teachers/educators?
Yes, this is a fully funded training opportunity for teachers. This workshop is presented by BEF's CE Program.
Is lunch provided?
Yes. Lunch will be provided along with coffee and beverages. Please remember to indicate on your registration web form if you have any dietary restrictions.
Will I receive any classroom materials/equipment?
Yes.
What additional support will be provided?
Mileage reimbursement available upon request.